12 Best Things to do in Trivandrum – Land of Nature Spirituality
Trivandrum is one of the most beautiful places in Kerala, India. The place is built on seven hills and is a perfect blend of nature and spirituality. There are various sightseeing and being in the coastal area there are so many adventure activities to do in Trivandrum. Most of the activities that are available in Trivandrum are water sports and the best activity to try is skydiving in Trivandrum. There are numerous museums that you must visit if you want to know about the history of Kerala. So, I have listed the best things to do in Trivandrum that must be included in your itinerary.
Famous Exciting Activities to do in Thiruvananthapuram
1. Sky – Diving
People who seek real adventure then skydiving is a thrilling adventure they must go for. In Trivandrum, there is a certified academy that organises many adventure activities such as scuba diving, skydiving, rafting and lots more. For beginners, they also run training programmes. So, if you want to enjoy these adventure activities in Trivandrum then you can visit the website of the academy to pre-register.
Location: Trivandrum, Kerala
Timings: 9:00AM – 7:00PM
Charges: Check here to visit Website for Details
2. Boating at Neyyar Dam
The dam is made on a freshwater lake and here the forest department runs a service of boating for tourists so that they can enjoy their tour to Trivandrum. The lake is surrounded by the dense forests and by boating you can explore the whole dam and other places.
Location: Neyyar dam
Timings: 9:00AM – 5:00PM
Charges: INR 100 onwards
Suggested Read: Tourist Places at Kovalam for a Wonderful Experience
3. Trek to Agasthyakoodam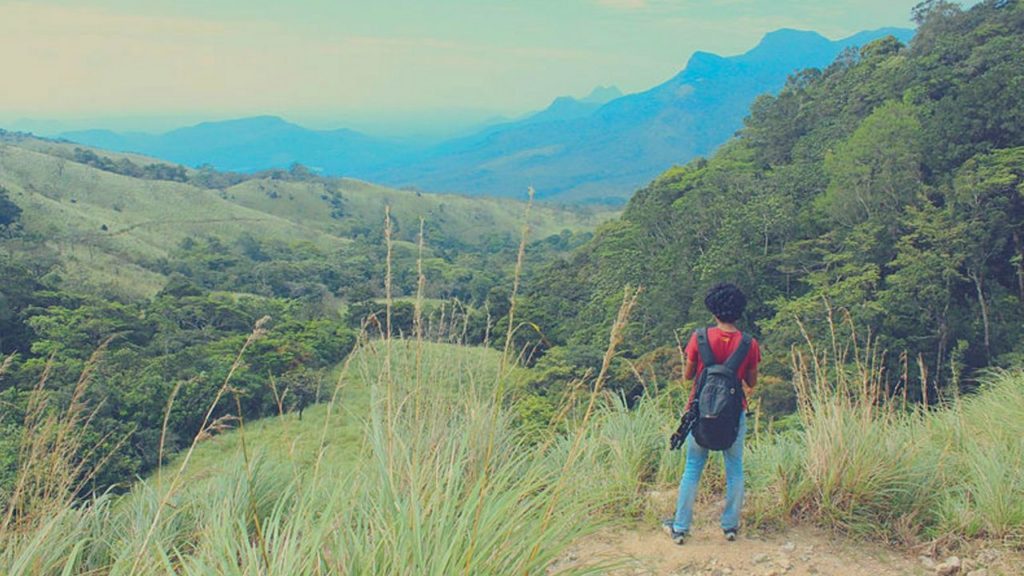 Agasthyakoodam Agastya Mala Peak is one of the highest peaks in Kerala and is located near Neyyar wildlife sanctuary. The natural beauty of the peak attracts many tourists and while trekking to the top you can see diverse species of flora and fauna.
The Agastya mala peak is protective and hence for trekking, you need to take permission from the forest department as they are the only one in the city who organises Treks. In a day only 100 entries are allowed, and you must follow the strict rules of a trek to Agastya Mala peak.
Location: Agastya mala Peak
Timings: 2 days
Charges: INR 500 per person
4. Happy land Water Theme Park
This park is one of the popular water parks in the city and attracts many tourists. Here at the park, you can enjoy many adventures rides and activities. The charges for rides vary with the age and type of ride you choose. It is advised that you visit the theme park in summer or spring because in winter you won't be able to enjoy the water ride.
Timings: 9:00AM – 7:00PM
Charges: INR 500 onwards
5. Water sports at Beaches
There are many beaches in Trivandrum that offer water sports adventure for tourists and locals. Activities such as skiing, surfing, boat riding are most selected activities among tourists and the charges start around with INR1000. Adventure activities in Trivandrum beaches are must go for as they will be the best moment of your tour.
Location: Shanghumugham Beach, Puthenthope beach, Veli beach
Timings: 9:00AM – 7:00PM
Charges: INR 1000 onwards
Suggested Read: Adventure Activities at Kovalam for a Exciting Vacation
6. Mystical theme park – Magic Planet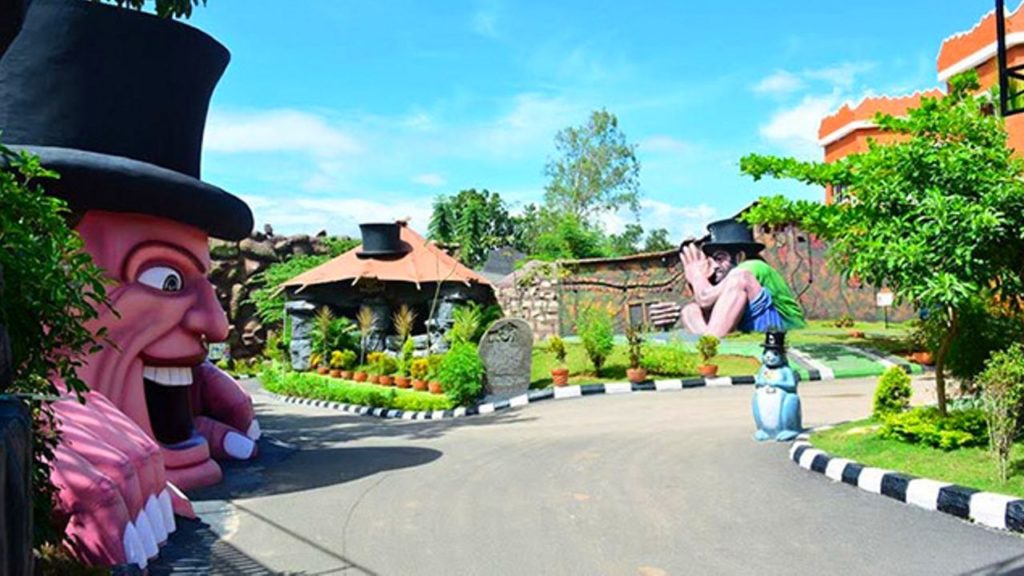 Magic planet is an unmissable place to visit as there are many activities that will bring out your inner child. The place is named a magic planet because on every corner in the park you will see mysteries. At the park, you will meet many magicians who will show you different magic tricks. Within the park, you can see many unique attractions that are bounded with science to show magic illustrations.
Ideal duration: Around 3-4 hours
Timings: 10:00AM – 5:00PM
Charges: INR 400
7. Bird-watching at Zoological Park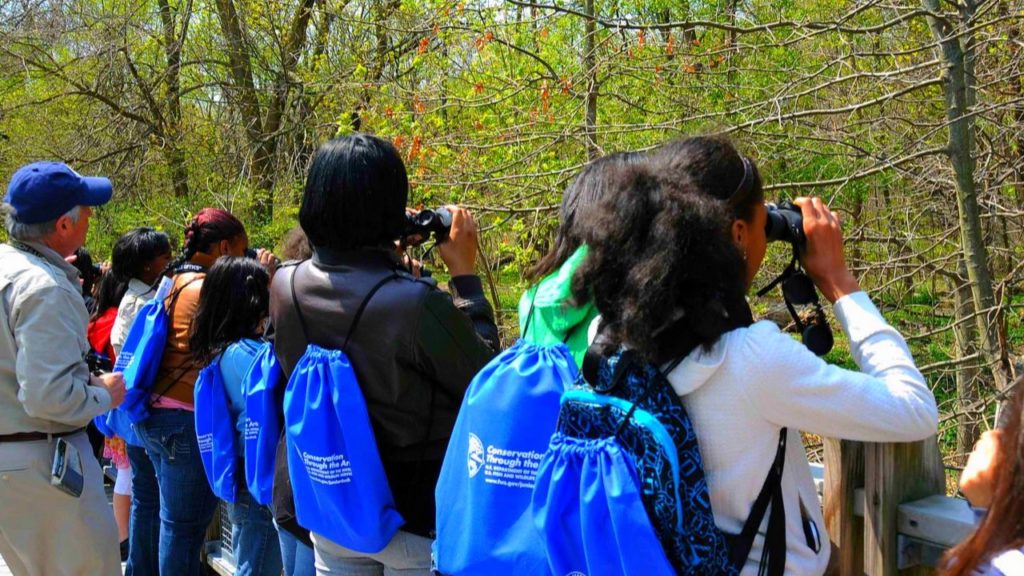 The zoological park in Trivandrum is one of the oldest and is a perfect spot for bird watching or to talk a walk in nature. The birds that you will see here are not migratory they are imported from Australia and Ethiopia. In case you foget tired of bird-watching and want to relax a bit then you can enjoy a boat ride in the lake that will take you on a ride to explore the park.
Timings: 9:00AM – 5:00PM, closed on Monday
Charges: INR 10 – INR 100
8. Explore the History of Kerala at Museums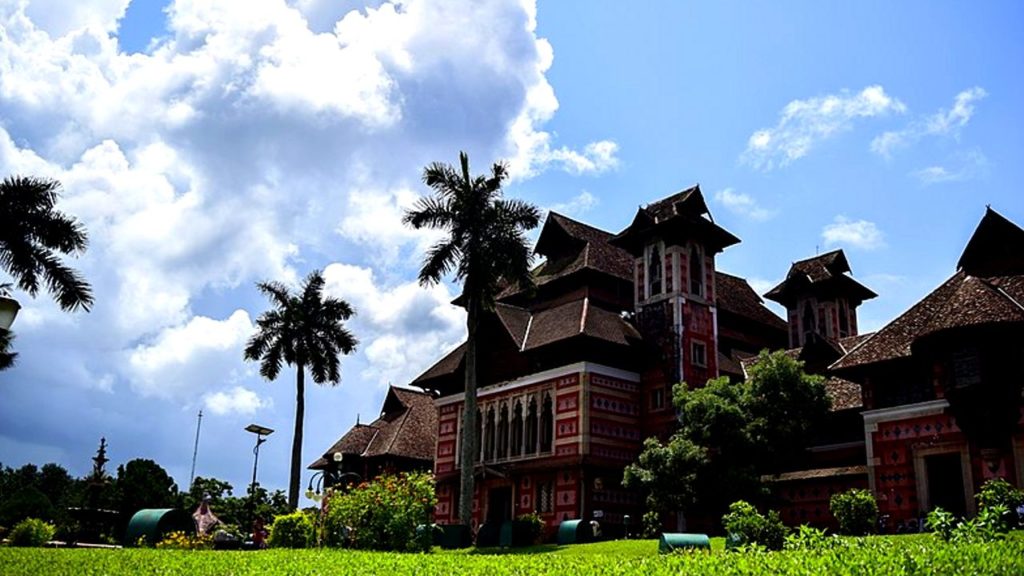 There are numbers of the museum in Trivandrum that shows the history and culture of Kerala. You can spend your day at these museum exploring the history and rich heritage of the place.
Napier museum is a perfect blend of Mughal and Chinese architecture. Inside the museum, you can see many artefacts that belong to the royals and also you can see the paintings of famous painters.
In this museum, you can see the traditional art and culture of Kerala. There are a giant statue of gods and goddesses another fact about the museum is that you can even buy artefacts if you like them.
Location: Napier museum, national history museum, SHSM museum
Timings: 10:00AM – 6:00PM
Charges: INR 50
Suggested Read: Famous Activities at Poovar for a Peaceful Holiday
9. Astronomical Observatory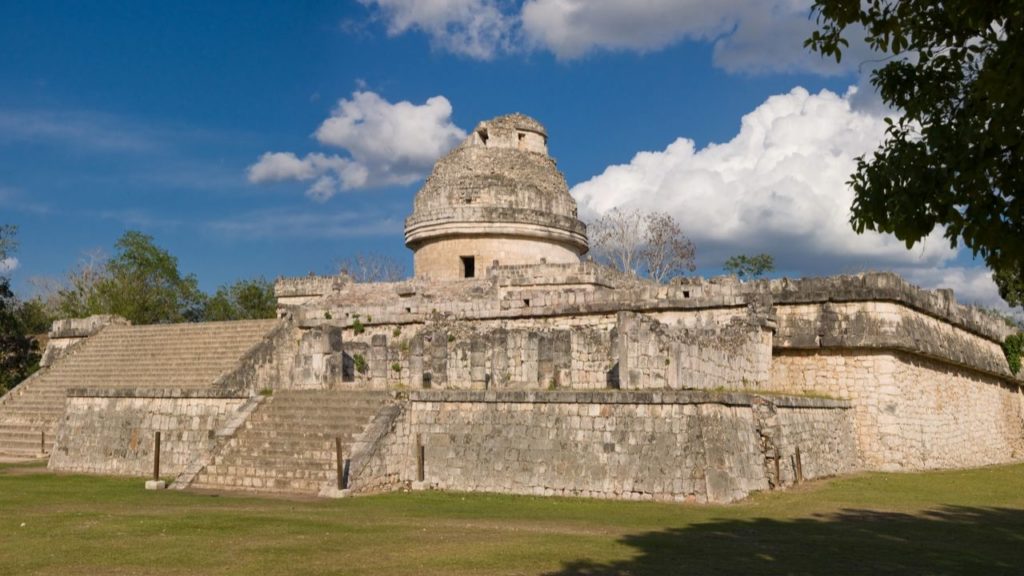 The observatory was built by 1837 for the astronomy study. In the observatory, you can find an 11inch telescope, several workstations and is a major attraction among tourists who come here to have an exquisite view of the city. You can visit the place in the evening because at that time several programmes are organised that includes sky-watching and many other programmes.
Location: Trivandrum
Timings: 9:00AM – 7:00PM
Charges: INR10
10. Visit Famous Temples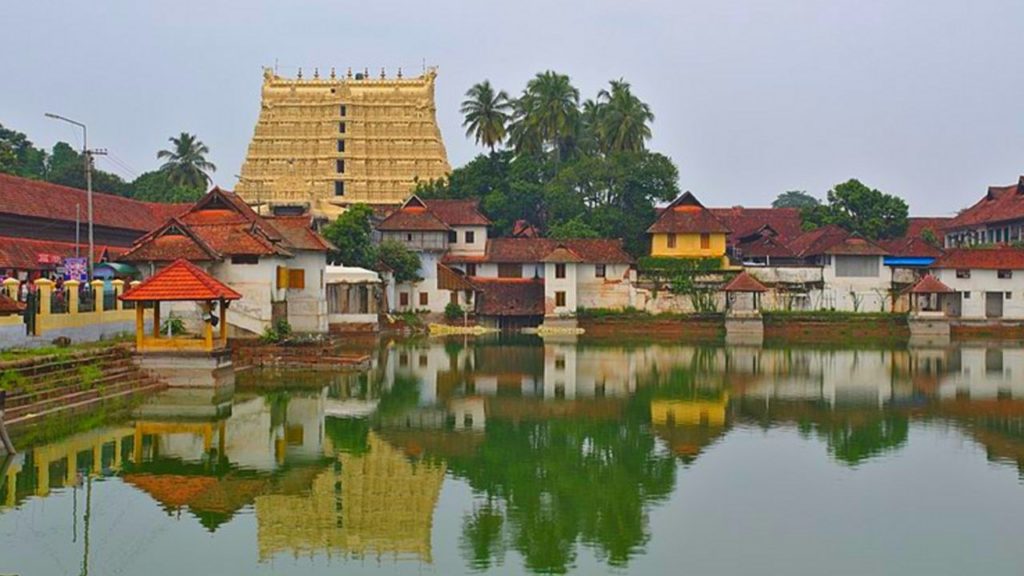 There are many temples in the city that resemble the religion and culture of Kerala. The temples of Kerala are famous for their architecture and inside of temple you can witness the beauty of temples and attracts several tourists. Karikkakom is one of the oldest temples and is dedicated to Goddess Chamundi.
Location: Padmanabhaswamy temple, Karikkakom Devi temple
Timings: 3:00AM – 7:00PM
Charges: Free
Must Read: Make Trip Beautiful with these Activities in Kochi
11. A day in Neyyar Wildlife Sanctuary
Neyyar wildlife sanctuary is situated at 30 km from Trivandrum and is a perfect place to spot many wild animals and some endangered species too. Within the sanctuary there is an elephant training centre where you can have an elephant ride. In sanctuary you can do lion safari which is famous activity among tourists. The place can be reached by bus or taxi service.
Location: Near Neyyar dam
Timings: 9:00AM – 5:00PM
Charges: INR130 – INR250
12. Shopping in Thiruvananthapuram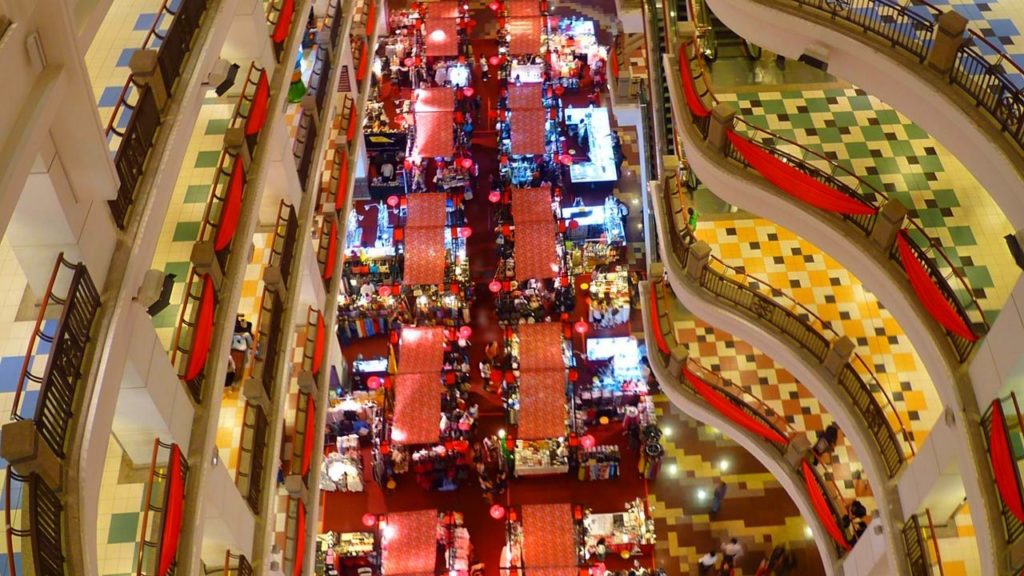 Mall of Travancore is one of the oldest malls in Trivandrum and within the mall, there are about 300 stores that sell everything local to the branded product. If you are a shopaholic and want to buy something in Trivandrum then you can go to the mall or Chalai Market. In the Chalai market, you can also buy handmade products.
Location: Chalai Market, Mall of Travancore
Timings: 9:00AM – 7:00PM
Suggested Read: Activities to Enjoy at Munnar for Memorable Vacation
Frequently Asked Questions?
Q. Trivandrum is famous for?
A. This location is famous for seven hills and is a perfect blend of nature and spirituality. It is also famous for the temples and coastal areas.
Q. Best time to visit in Trivandrum?
A. The best time to visit Trivandrum is in the winter season and monsoon season and you should avoid summer season as the city temperature becomes too hot and humid.
Q. How many days require in Trivandrum?
A. 2- 3 days are required to complete the Trivandrum trip if you do not add Agasthyakoodam dam trekking in your itinerary. If you interested to do trekking then you add 2 more days.
Q. What are the famous Activities in Trivandrum?
A. Trivandrum offers many activities for travelers and this places is also hub of adventure activities in Kerala
1. Sky-diving
2. Neyyar wildlife sanctuary
3. Museum of Kerala
4. Neyyar dam
5. Agasthyakoodam
6. Astronomical observatory
7. Famous temples of Trivandrum
8. Water theme park
9. Zoological park
10. Water sport at beaches 
11. Shopping in Trivandrum
12. Magic planet