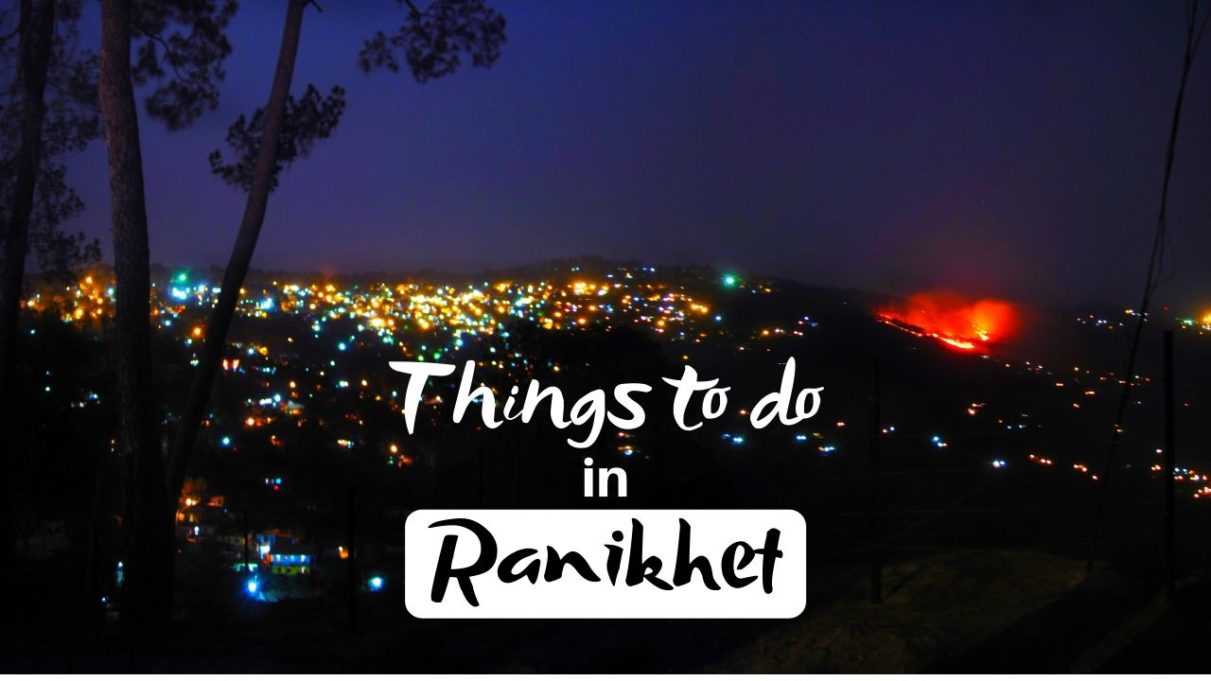 Things to do in Ranikhet for a Peaceful Trip
Ranikhet is one of the most charming hills in Uttarakhand and famous among tourists for the picturesque Himalayas. Being a nature paradise there are many hills that you must visit. If you are in Ranikhet then do not forget to play golf and enjoy time with family at Aashiyana Park. Here, I am listing some of the best activities that every tourist must try at Ranikhet.
Best Activities that you must try in Ranikhet
1. Scenic Naukuhiatal
Naukuhiatal is situated around a few kilometers from Ranikhet and driving from Ranikhet to the lake is an adventure itself. If you will spend a day at the place then you can enjoy many activities like Zorbing, Kayaking, Boating, and paragliding. The lake is surrounded by beautiful hills and woods. There is no need to hire an instructor to enjoy the activity but in few activities, you will be accompanied by the instructors for safety. The charges of activity start from INR 200 and can go up to INR 1500 per person.
Location: Naukuhiatal lake 
Timings: 9:00AM – 7:00PM
Charges: Activities charges start from INR 200
Must Read: Famous Places at Peaceful Hillstation – Ranikhet
2. A walk-through Orchards at Chaubatia Gardens
The place is a perfect example of pure nature and people who like to take a walk in nature must visit here. The garden is spread over 600 acres and from the top of the garden one can have a majestic view of Himalayan peaks. Walking through the garden one can see fruit orchards like apple, plums, peaches as well as Cedar and pine trees. Near the garden, tourists can have Maggi with tea at UK tourism Canteen.
Timings: 10:00AM – 5:00PM
Charges: Free and guide at INR 100
3. Play golf at Upat Golf Course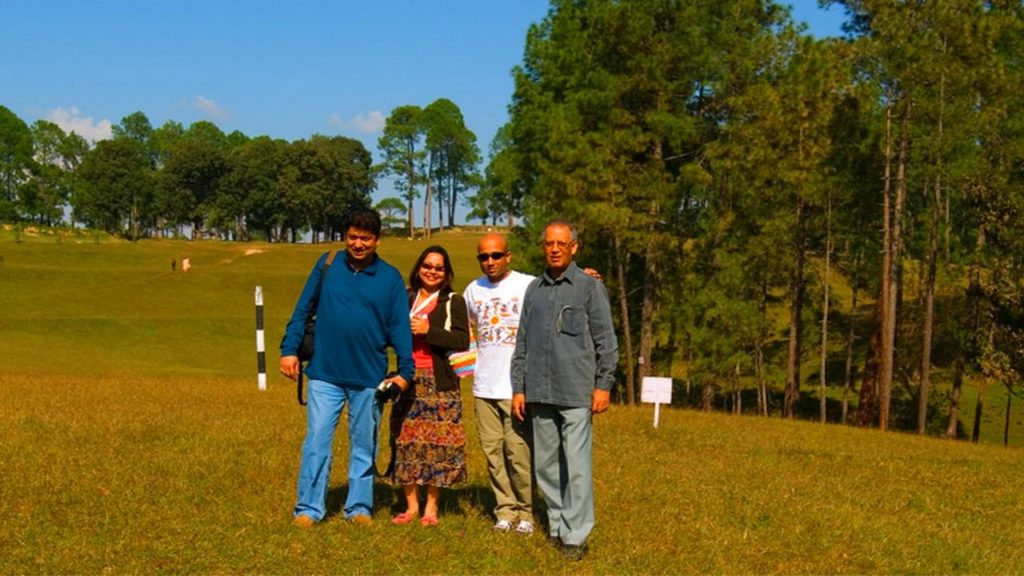 Golfing is said to be a sport of rich players and only a few in India know how to play Golf. The Golf course in Ranikhet is one of the highest Golf courses in Asia. If you want to enjoy the sport but do not know how to play, then you can hire an instructor who will teach you the basics of golf. Near the golf course there popular attraction is Kalika Devi temple.
Location: Upat Golf Course 
Timings: 9:00AM – 7:00PM
Charges: Charges vary with the available packages
Suggested Read: Tourist Places at the City of Lakes – Nainital
4. Seek blessings at temples of Ranikhet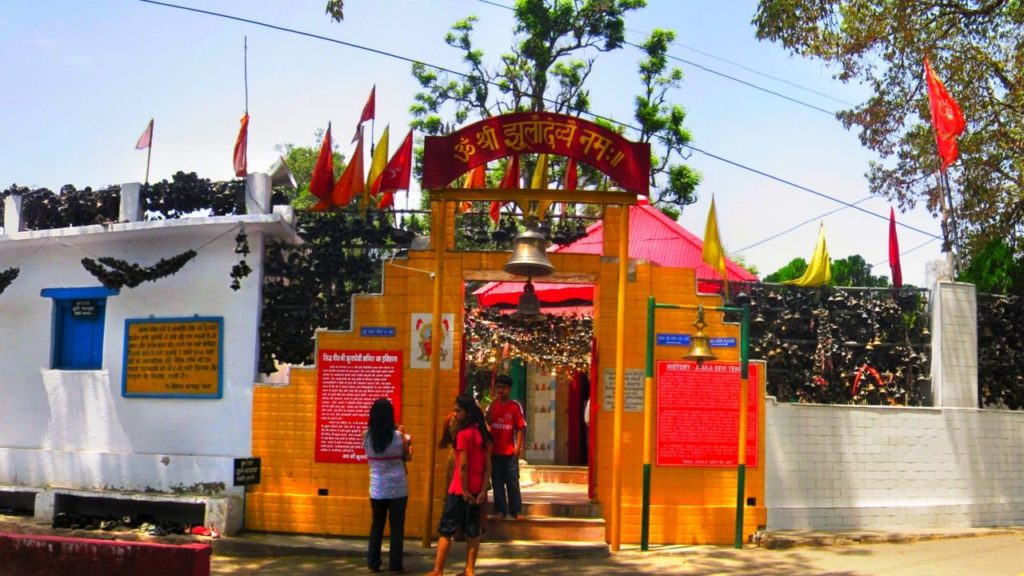 There are various famous temples in Ranikhet namely Jhula Devi Temple, Haidakhan Baba Ji Temple, and Katarmal Sun temple. Jhula Devi temple is dedicated to Goddess Durga and one of the most fascinating facts about the temple is that here you can hear around thousands of bells ringing at one time.
Haidakhan Baba Ji temple is believed to be the incarnation of Lord Shiva and inside the temple, one can see many idols of Gods. The temple is surrounded by many snow-capped peaks and at the place, you can have the mesmerizing view of Himalayas.
Location: Haidakhan Babaji temple near main bus stand    
Timings: 9:00AM – 7:00PM
Charges: Free
5. Enjoy the Jungle-themed Ashiyana Park with family
The park is a nice place to spend time with family and friends while enjoying fun activities. Most of the activities are organized for kids and you will likely spend around two hours in the park. The park is constructed with a jungle theme and no one can get bored here. The best parts of the park are colorful fountains, herbal gardens, and swings for children.
Location: Ashiyana Park  
Timings: 7:00AM – 7:00PM
Charges: INR 10 per person
6. Picnic at Bhalu Dam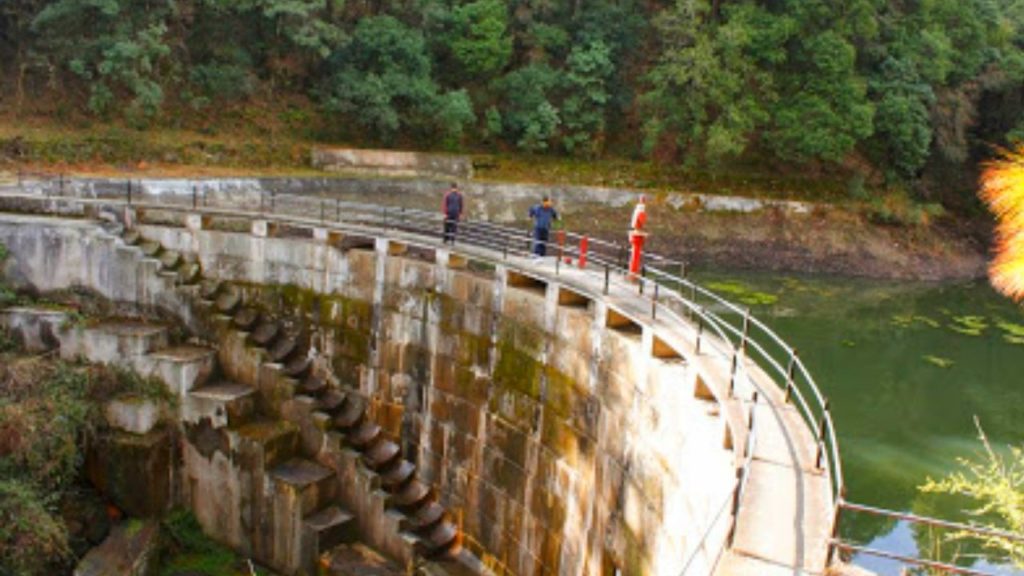 Bhalu lake was built by Viceroy during British rule to supply water to British soldiers. The reservoir is one of the most beautiful places in Ranikhet and is an ideal spot for a picnic. Tourists can also do bird watching while having fresh air. There are no charges to spend time here and you can spend as much time you want.
Location: Near Chaubatia Garden 
Timings: 9:00AM – 7:00PM
Charges: Free
Must Read: Famous Places at Peaceful Hillstation – Ranikhet
Frequently Asked Questions?
Q. How to reach Ranikhet?
A. The easiest way to reach the Ranikhet by Indian Railway and the nearest railway station is Kathgodam which is located around 64KM away from the Ranikhet. Once you can reach here then you have to book a private taxi and also you can reach here by bus.
Q. Best time to visit Ranikhet?
A. Considering the weather in mind you must visit Ranikhet in the months of March to July. If you like and want to enjoy snowfall you can visit the city in the winter season.