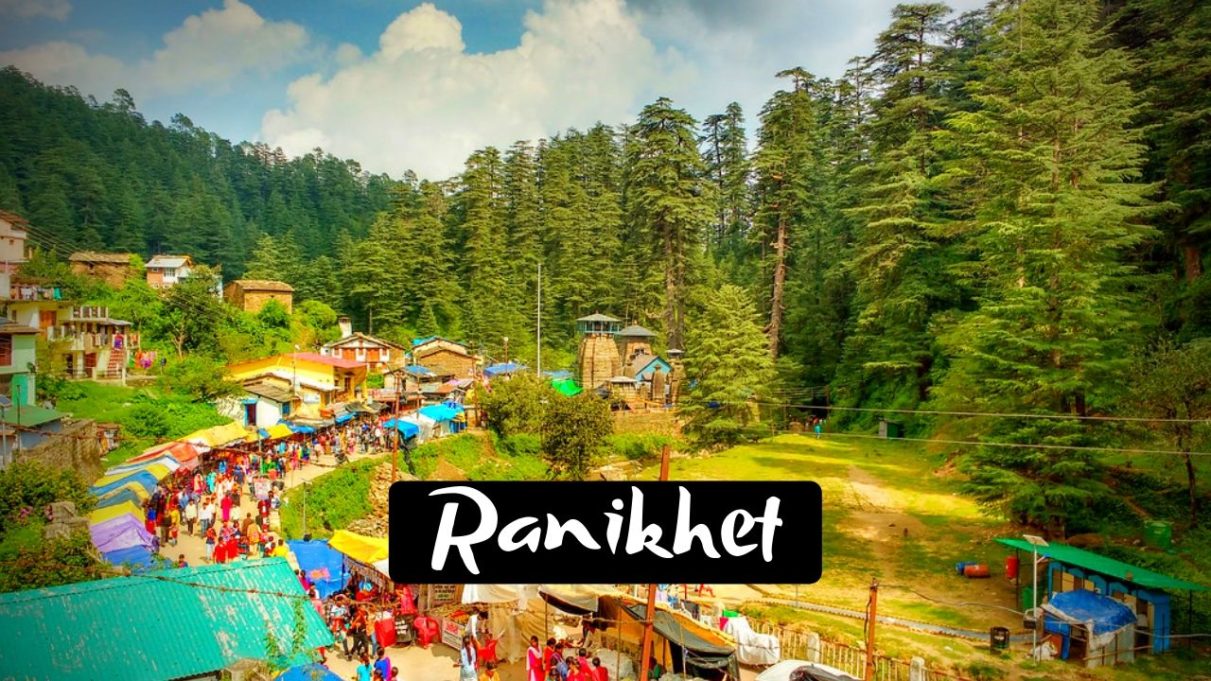 Stunning Places to Visit in Ranikhet for Peaceful Vacation
Ranikhet is a stunning hill station and was developed by Britishers. It is located in Uttarakhand & there is a various famous temple that is built with beautiful architecture and is a must to visit Places. Apart from beautiful lakes, there are several adventure activities to try in Ranikhet such as Golf and Trekking.
Ranikhet is a perfect place for couples and you can also visit the place with family or friends. Here, I mention Some best places in Ranikhet when you plan a trip you should visit these places.
Complete Ranikhet Travel Guide with for a Lovely Vacation
Ashiyana Park
Kumaon Regimental Center Museum
Chaubatia Orchards
Rani Jheel
Kalika
Jhula Devi Temple
Manila
Golf Course
Sadar Bazaar
Temples in Ranikhet
Bhalu Dam
1. Ashiyana Park
This is a must-visit if you are travelling with your kids because this is the only park in Ranikhet which is made for kid's entertainment. At the park, children can enjoy various rides, walk-in lush green lawns also do some photography in Himalayan ranges. Fun fact about the park is that the park is built with a jungle theme
Visiting hours: 7:00AM – 6:00PM
Entry fee: Free
Trip Duration: Around 2 hours 
Must Read: Activities at Peaceful Hill station – Ranikhet
2. Kumaon Regimental Center Museum
The museum was built in 1970 to display the legacy of the Kumaon Region. The museum displays artifacts that tell the achievements of the Kumaon and Garhwal region. Inside the museum, you can see the weapons, medals, uniforms and war photographs, wireless telephone form world war 2, Kargil war pictures and lots more.
Visiting hours: 9:00AM – 5:00PM
Entry fee: INR 20
Trip Duration: Around 1-2 Hour
3. Chaubatia Orchards
This is a famous place to see pure and authentic apples, apricots, peaches, and plums. Near the orchards, you can visit the fruit research center and Government Apple garden. Also, you can do have a seat and relax enjoying the beautiful panoramic views of Nanda Devi, Trishul, and Nandaghunti.
Visiting hours: 9:00AM to 5:00PM
Entry fee: Free
Trip Duration: Around 1-2 hours
Suggested read: Activities to Enjoy at Yoga capital of the world – Rishikesh
4. Rani Jheel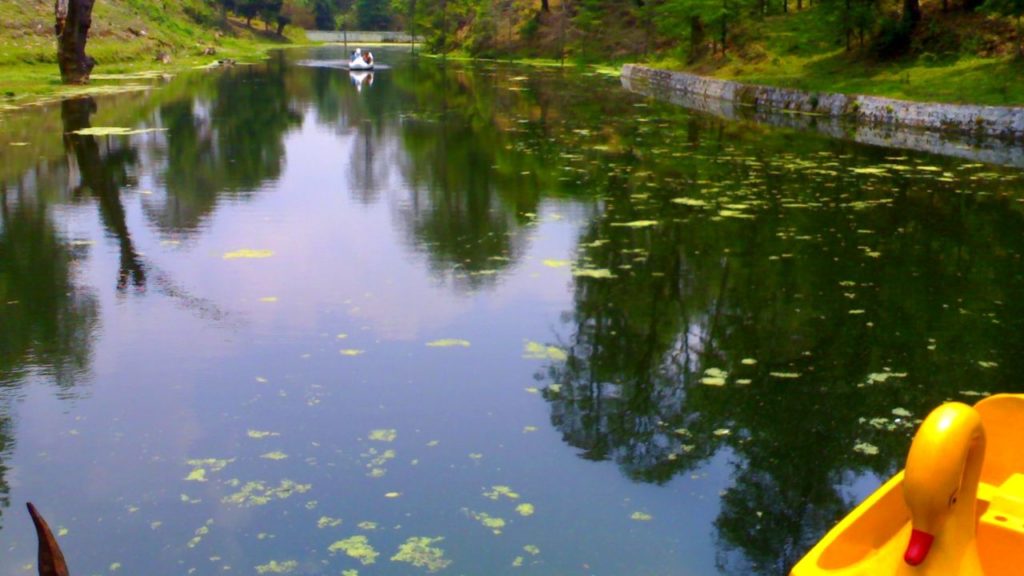 This is an artificial lake built by the Cantonment board for rainwater harvesting. The lake is situated in natural woods and ridges at a height of 7500 feet. The place is a major attraction in Ranikhet among tourists and the best thing you can do here is boating. The place is perfect for silence seekers.
Visit timings: 10:00AM – 5:00PM  
Charges: Entry is free but boating costs around INR50 
Ideal Duration: Around 1 hour 
5. Temple of Kalika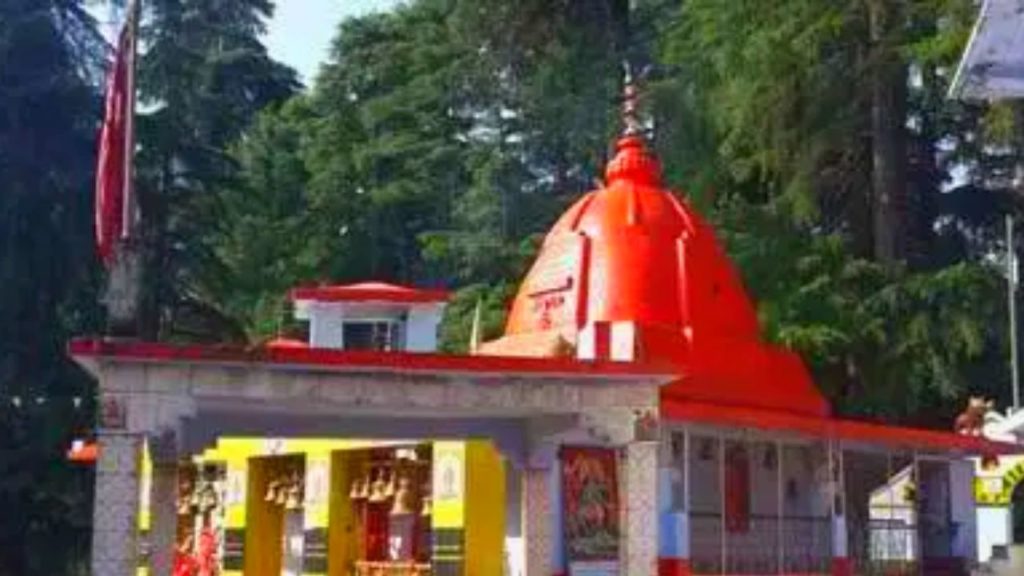 Kalika is a small town in Uttarakhand that is surrounded by lush green dense forests and snow-covered mountains. The place is famous for the Kalika temple that is dedicated to Goddess Kali. In the temple, you can see a beautiful collection of flowers. Another thing that you can do in Kalika is playing golf on hills. During winter season tourists must avoid visiting this place.
Visiting Timings: 8:00AM – 6:00PM
Entry fee: Free
Trip Duration: Around 1-2 Hours
Suggested read: Famous tourist places at Almora for Relaxing Trip
6. Jhula Devi Temple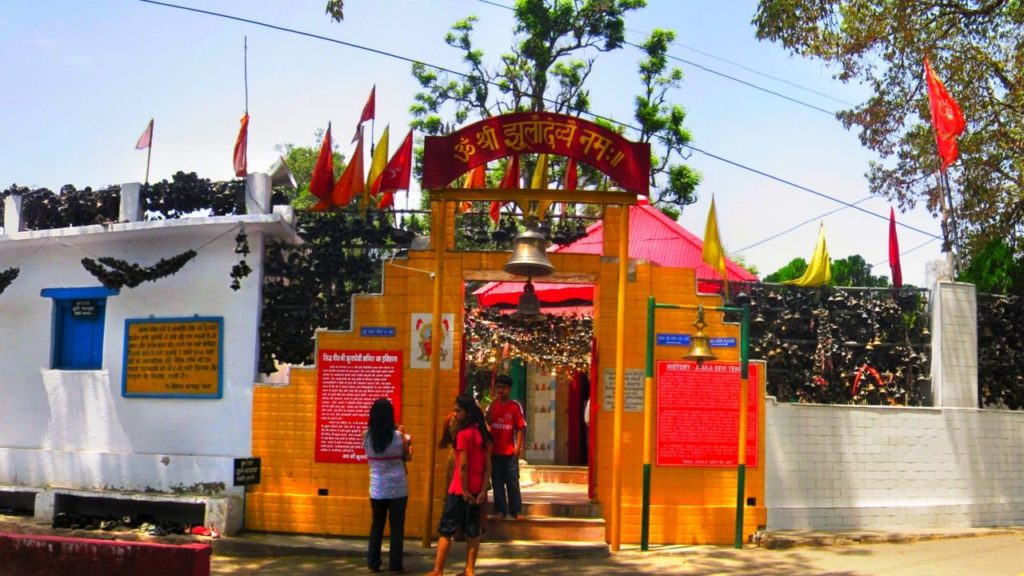 Devi temple is one of the ancient temples in the country, the temple was built in the 8th century and is dedicated to Goddess Durga. There is a belief among locals that the temple is wish-fulfilling. Another attraction nearby the Jhula Devi Temple is Ram Temple.
Visiting hours: 6:00AM – 5:00PM
Entry Fee: Free 
Trip Duration: Around 1-2 Hours
7. Manila
This is a small town that is famous for temples and breath-taking landscapes. Here at Manila you can meet people and experience the rich heritage and culture. Manila is a mesmerizing place and is surrounded by high altitude hills of Himalayas. According to history, the town was a part of the Katyuri Kingdom.
Visiting hours: 8:00AM – 5:00PM
Trip Duration: Around 2-3 Hours 
8. Golf Course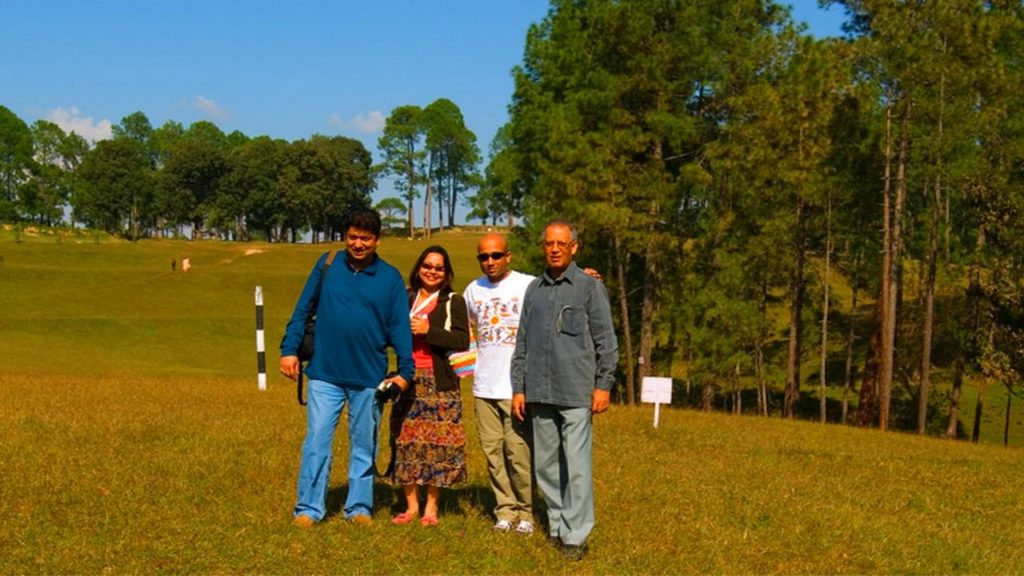 The golf course is the second largest golf course in-country and is maintained by the golf club. The place of perfect for off-beat activity even if you never tried golf. Tourists can take short term membership plans to enjoy golf. For beginners, there are trained instructors to enjoy the activity.
Visiting hours: 9:00AM – 6:00PM
Entry Fee: Membership charges are different
Suggested Read: Tourist Places at the City of Lakes – Nainital
9. Sadar Bazaar
Travelling is boring without shopping and there are many places in Ranikhet where you can enjoy shopping, from fruits to everyday use products. One such place in Ranikhet is Sadar Bazaar where you can buy everyday household items but do look after your belongings because the place remains crowded every day.
Visiting hours: 8:00AM – 7:00PM, Closed on Monday
Entry fee: Free 
Trip Duration: Around 1 hour 
10. Temples in Ranikhet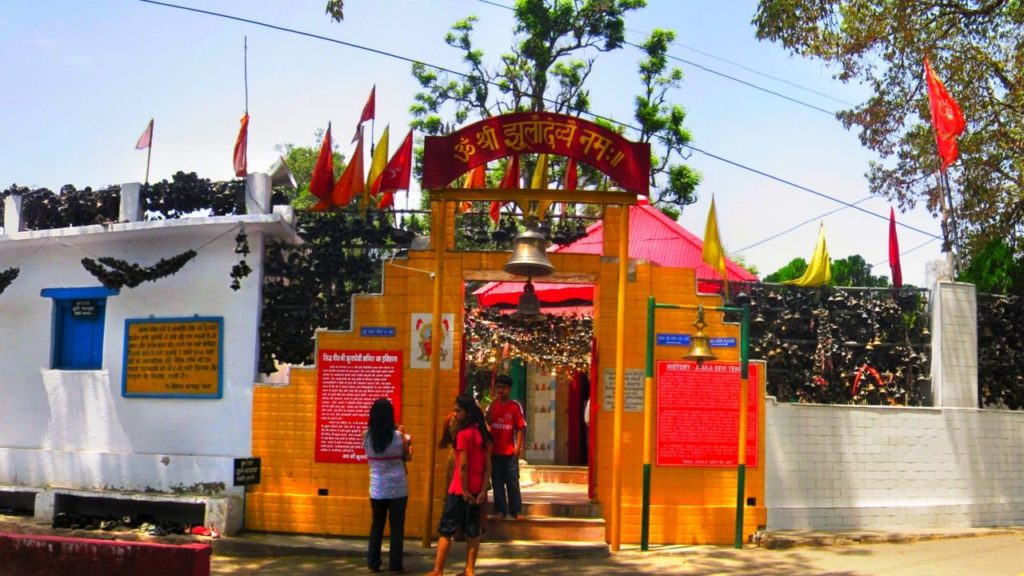 In Ranikhet, you will be seeing many temples around that are perfect spots to spend time in peace and relaxing. Each temple in Ranikhet is dedicated to Gods and Goddesses and the temples are surrounded by lush green landscapes which makes travelling more special and mesmerizing. Most of the temples in Ranikhet were built in ancient times and still, their structure looks beautiful.
Name of temples: Jhula Devi temple, Haidakhan Babaji Temple, Mankameshwar temple, Ram Mandir, Dwarahat, Binsar Mahadev Temple, Sun temple, Dunagiri temple 
Trip Duration: Around 1 hour
Entry Fee: Free
11. Bhalu Dam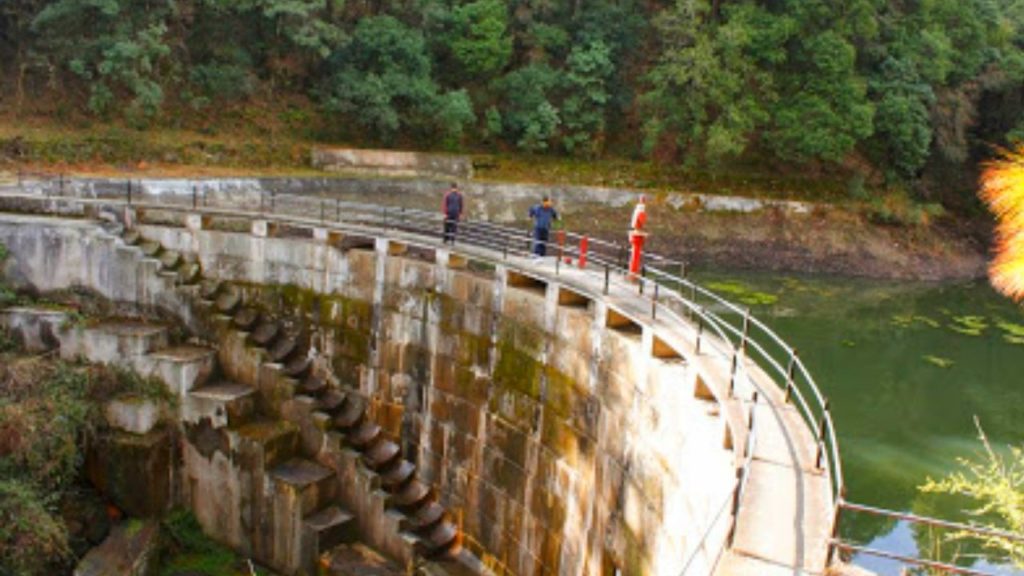 This dam is built on an artificial lake and is surrounded by idyllic forests. If you are searching for a picnic spot in Ranikhet then your search ends here. The place is easily reachable and perfectly safe to visit except in the monsoon season because the water level rises. To reach the picnic spot tourists are required to trek for 3 km.
Another off-beat thing that you can do here is relaxing in beautiful snow-capped valleys and enjoy bird watching.
Visiting hours: 10:00AM – 5:00PM
Entry fee: Free 
Trip Duration: Around 1 hour
Must Read: Activities at Peaceful Hill station – Ranikhet
Frequently Asked Question?
Q. How to reach Ranikhet?
A. By Air – Nearest airport from Ranikhet is Dehradun International Airport that is around 154 km far.
By Rail – The nearest railway station is Kathgodam Railway Station.
By Road – There are regular bus and taxis services all around the city.
Q. What type of food is available in Ranikhet?
A. In Ranikhet, you will get typical North Indian cuisines and taste of Chinese, European and Tibetan cuisines. You will hardly get any non-vegetarian food in Ranikhet. There are various restaurants and bars where you can enjoy yourself.
Q. Best time to visit Ranikhet?
A. Considering the weather in mind you must visit Ranikhet in the months of March to July. If you like and want to enjoy snowfall you can visit the city in the winter season.