Best Tourist Places To Visit in Rishikesh in 2020 Vacation
Rishikesh is located in Uttarakhand India & it is also known as the Yoga Capital of the World. This place is the most popular among travelers because Rishikesh offers multiple adventure activities and places. Well, Rishikesh is not just famous in India it is also famous in the world just because of Yoga schools. There are a lot of yoga schools is run by Baba Ramdev and other Yog Guru. Peoples came here to learn yoga from whole over the world. In this article, I am sharing the best tourist places to visit in Rishikesh.
Tourist Places at The Capital city of Yoga – Rishikesh
Ram Jhula
Laxman Jhula
Tera Manjil Temple
Triveni Ghat
Gita Bhavan
Neelkanth Mahadev Temple
Beatles Ashram
Neerghar Waterfall
Bharat Mata Temples
Kuniapuri Trek
Sivananda Ashram
1. Ram Jhula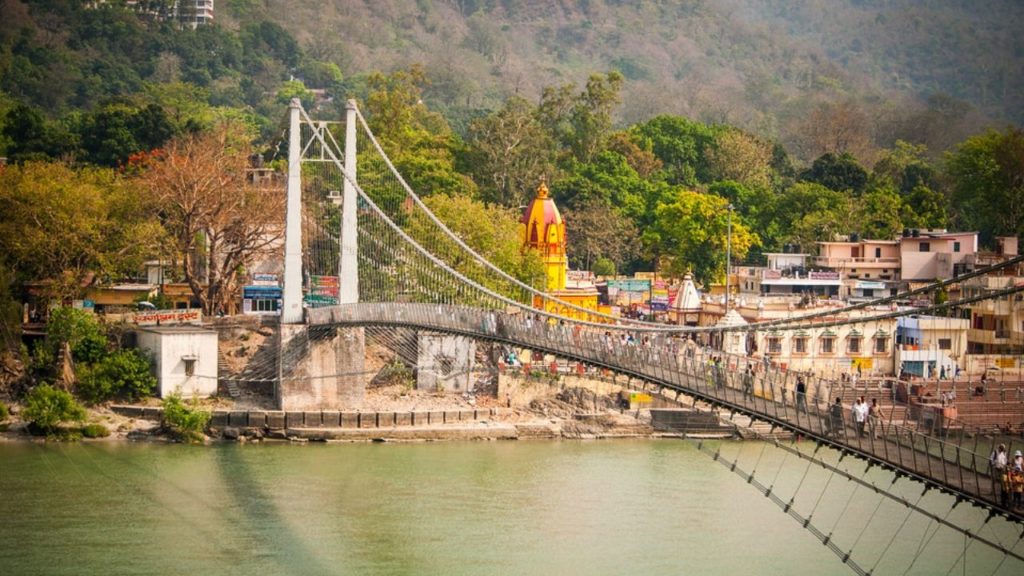 This is the iron suspension bridge and the length of the bridge around 447m. According to the Hindu myth or history, this is the exact place where Lord Ram crosses the Ganga river with the help of Jute rope Bridge.
Opening Timing = Always open
Tickets = No entry free
Explore timing = 1 Hours
Also Read = Adventure Activities at Yoga Capital of World – Rishikesh
2. Lakshman Jhula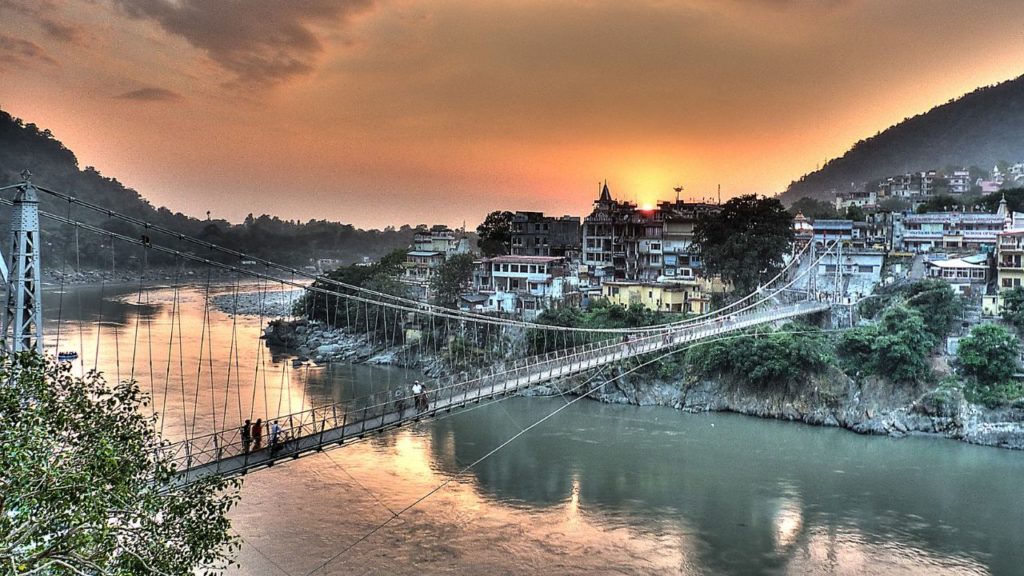 It is built in 1939 and it is also a suspension bridge in Rishikesh and the length of this bridge is 451.12 feet. If I am talking about Laxman Jhula's history this place is myth exactly the same location where lord Laxman is cross Ganga river with the help of Jute rope bridge.
Opening Timing = Always open
Tickets = No entry free
Explore timing = 1 Hours
3. Tera Manjil Temple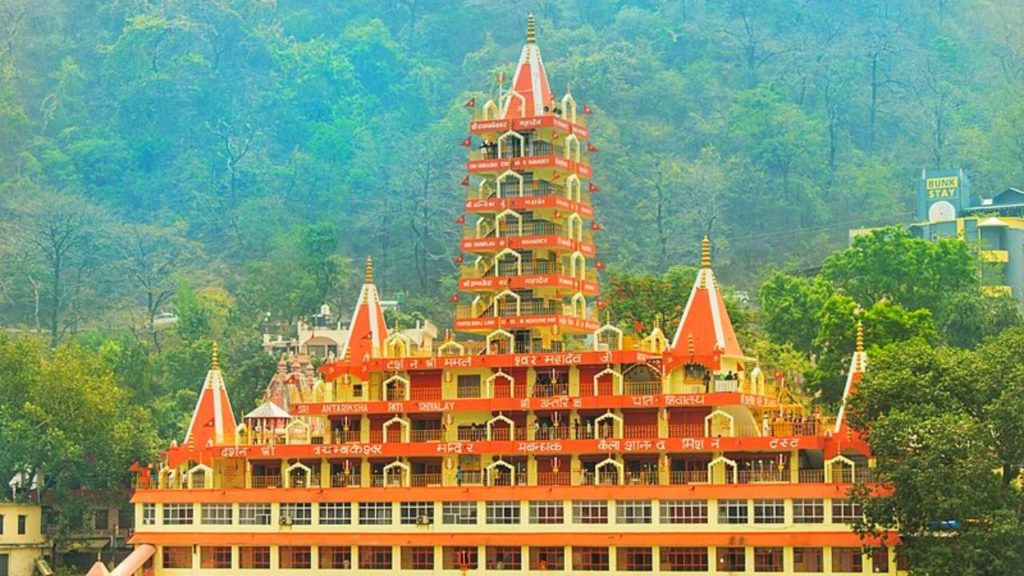 This Temple is also known as the Trimbakeshwar temple and this temple is located at Rishikesh near to the Laxman Jhula. If I am talking about temple information this temple has 13 floors and numbers of Hindu Load statues are situated individually. When you reach the top floor, it offers a panoramic view of Rishikesh.
Opening Timing = 06:0Am -07:00Pm
Tickets = No entry free
Explore timing = 2 Hours
Suggested Read = Best Activities in Haridwar for Religious Holidays
4. Triveni Ghat
It is basically famous for the Ganga Arti and people visit here around the glove to watch Ganga Arti. Triveni Ghat is also a famous ghat as like Har ki puri Ghat. Visitors came here form India as well as from outside of India to explore this awesome view of Ganga Arti.
Opening Timing = Always Open
Arti Timing = 05:0Pm -07:00Pm
Tickets = No entry free
Explore timing = 2 Hours
5. Geeta Bhavan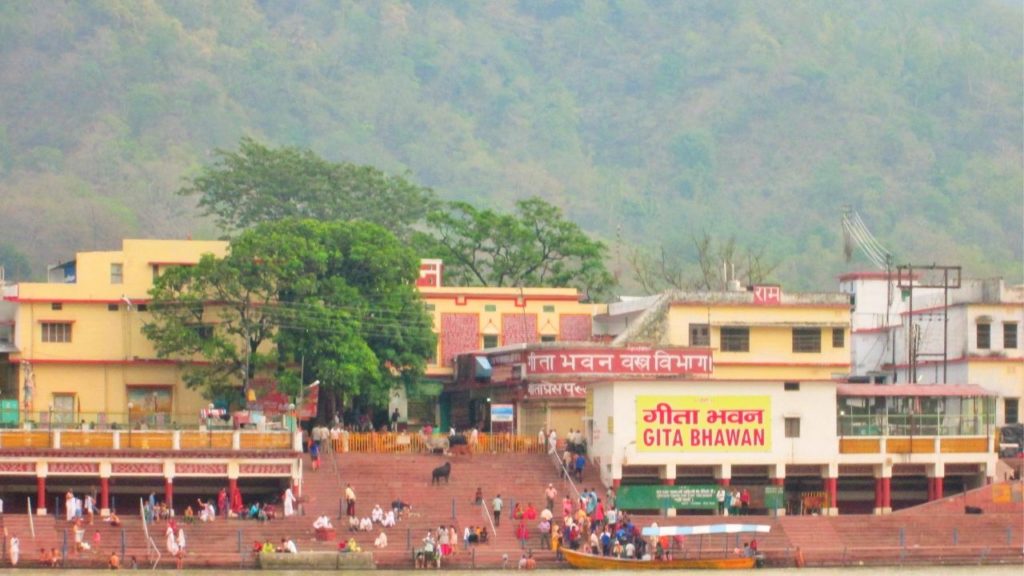 This place is famous for the free stay and shelter. This building is located near the Ganga river. This building offers approximately 1000 free accumulation to pilgrims every day.
Opening timings = 7:00Am – 8:00Pm
Booking Fee = Free
6. Neelkanth Mahadev Temple
It is the most popular temple in Rishikesh and it is located 13KM from the Luxman Jhula at the height of 1328m. According to the Hindu myth, the temple is dedicated to Lord Shiva. Lord Shiva drank the poison churned from the oceans and Lord Shiva stop this poison in the throat, due to this poison is most dangerous load shiva neck color change into blue and the Hindi means of the Blue is Nela. That's why this place is known as Neelkanth.
Arti Timing = 05:0Pm -07:00Pm
Tickets = No entry free
Explore timing = 1 Hours
Suggested Read = Best Tourist Places at Devo ki Bhoomi – Haridwar
7. Neerghar Water Fall
This is the most exciting place in Rishikesh where you can trek around 1km and you can take a dip in this waterfall. Neer waterfall provides a beautiful view of the Rishikesh mountains.
Entry Timing = 05:0Pm – 07:00Pm
Tickets = INR30
Explore timing = 4 Hours
8. Kuniapuri Trek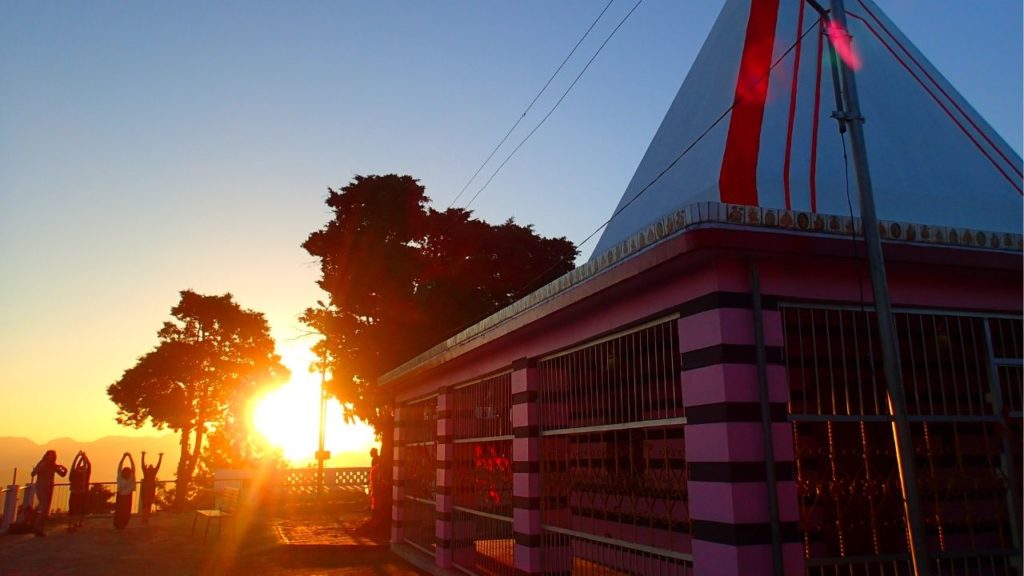 This trek provides a panoramic view of mountains and you walk through the villages, farms. Kuniapuri trek is approximately 8km away from the Rishikesh and this trek ends at unbinding by the Neer Daddu Waterfall. The breathtaking sunrise and sunset from the Kunjapuri temple is experience is not missed as the temple is located at a height of 1645 meters and has a panoramic view of the Himalayan peak and the town of Rishikesh.
Entry Timing = 05:0Pm – 07:00Pm
Tickets = Free
Explore timing = 4 Hours
9. Sivananda Ashram
The Sivananda Ashram is a religious center that is maintained and administered by the Divine Life Society, Rishikesh. It hosts profoundly discouraged on yoga & meditation and also hosts various cultural, spiritual, conferences, and training sessions.
The farm of yoga taught at the ashram is hasta yoga. It emphasizes proper breathing, exercise, relaxation, diet, positive thinking, and meditation. The ashram is a peaceful retreat for people who want to indulge in mindful soul-searching away from the hustle & bustle of modern life.
Suggested Read = Tourist Places in Dehradun for Beautiful Holiday
10. Beatles Ashram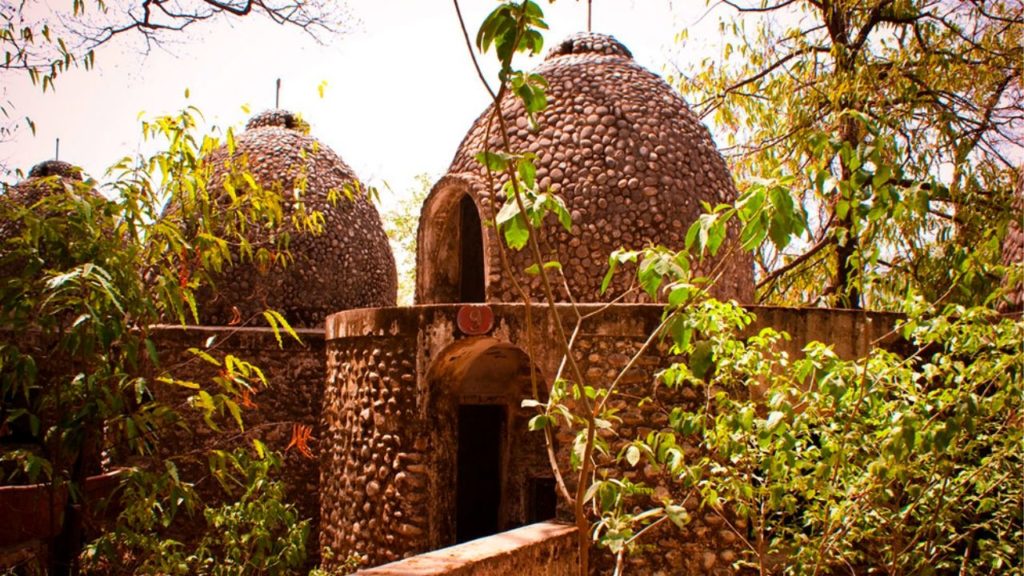 Rishikesh is renowned as the yoga capital of the world. It is also a destination, most revered to be a place for meditation and spiritual peregrination. In 1968 members of the legendary rock band the Beatles Ashram visited Maharishi Mahesh yogi to learn transcendental meditation. The ashram they stayed in has hitherto been named the Beatles Ashram.
11. Rajaji National Park
This National Park is also known for its pristine scenic beauty, rich bio-diversity and as a paradise for nature lovers and wildlife enthusiasts. In the year 1983, three sanctuaries were amalgamated together to form a large protected area and named Rajaji national park after the famous freedom fighter Late Sri C. Rajgopalachari, popularly known as Rajaji.
Currently, the national park is spread over 820.42 sq.km. and possesses as many as 23 species of mammals and 315 species of birds. A visit to the Rajaji National park is one of the most cherished experiences in Rishikesh.
Timing = 07:00Am – 07:00Pm
Visit Duration = 2- 4 Hours
Entry Fee = Free
Must Read = Adventure Activities at Yoga Capital of World – Rishikesh
Frequently Asked Questions?
Q. How to reach Rishikesh?
A. You can reach Rishikesh by bus and train. You can be caught the bus at Kashmiri Gate(ISBT) bus Stand and you can be caught the train at New Delhi Railway Station.
Q. Best time to visit Rishikesh?
A. Every season is best to visit in Rishikesh accept Monsoon because in landslides.
Q. Name of the Bus and Railway Station?
A. Bus Stand Name is Rishikesh Bus Stand and Railway Station is Rishikesh Junction
Q. Is rafting is possible in Monsoon?
A. No, rafting is not possible in monsoon due to the Government policy because the Ganga river is going to more dangerous due to the high water level.