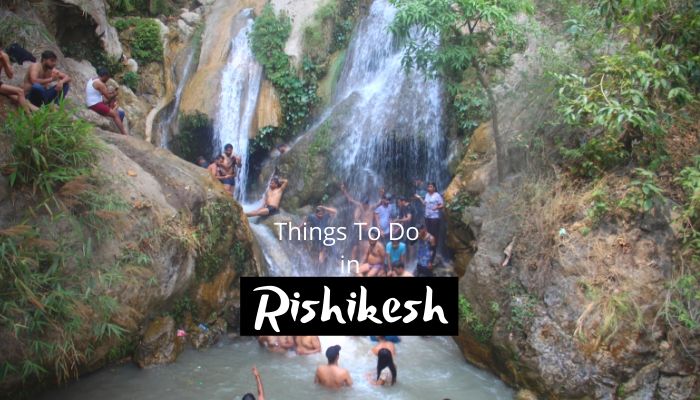 Best Things To Do in Rishikesh for Adventure Trip
Rishikesh is one of the most visited places by adventure travelers and yoga lovers because it offers many yoga centers and more adventure activities like River Rafting, Bungee Jumping and many more. Rishikesh is the yoga capital that's why it attracts the yoga lover from the whole glove. Here, I am going to share with you the Best Things To Do in Rishikesh when you visit Rishikesh.
Activities at Yaga capital of the world – Rishikesh
1. Yoga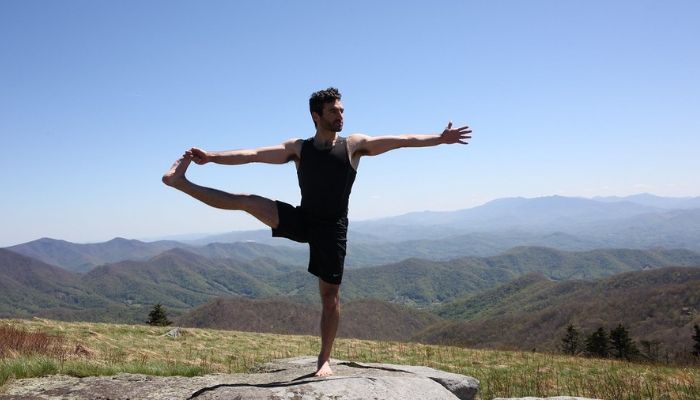 Rishikesh is known as the capital city of yoga & many tourists came here for joining the yoga classes. People came here from other states of India as well as outside of India. So if you are a lover of yoga, then there are many Yoga courses are available for short time classes for yoga learners.
Also, Read = Famous places at yoga capital of World – Rishikesh
2. River Rafting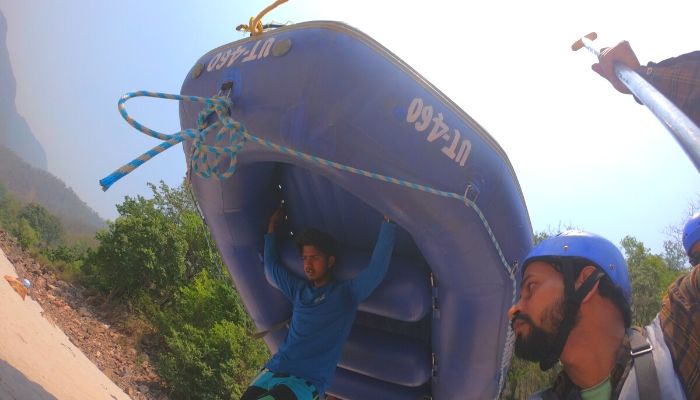 Rishikesh is also famous for the river rafting and adventure activity. Shivpuri to Laxman Jhula is the most famous river rafting route in Rishikesh. Approximate more then 2k visitors are coming to explore this adventure every day.
Note = In monsoon session river rafting is not allowed by the Government of Uttarakhand due to the water level of Ganga and rapids are going to more dangerous.
Charge of the activity = INR 800 – 1500
3. Cliff Jumping
This is the most exciting mid-level adventure activity in Rishikesh. In this activity, you have to jump approximately 10-12 meters height in the Ganga river. While you jump, make sure you have to follow proper instructions and guidance. When you jump make sure you wear a life jacket. This is dangerous if you haven't followed the proper instructions or jump without Life Jacket.
Charge of the activity = INR 4000 – 5000
Suggested Read = Best Activities in Haridwar for Religious Holidays
4. Kayaking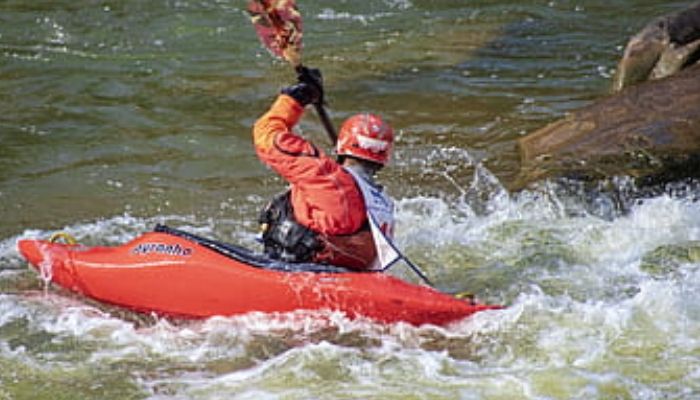 This activity requires some extra skill to do and if you are not familiar with the Kayaking then there are many instructors are available for training. They charge some extra amount for instruction and kayaking equipment.
Charge of the activity = INR 4000 – 5000
5. Bungee Jumping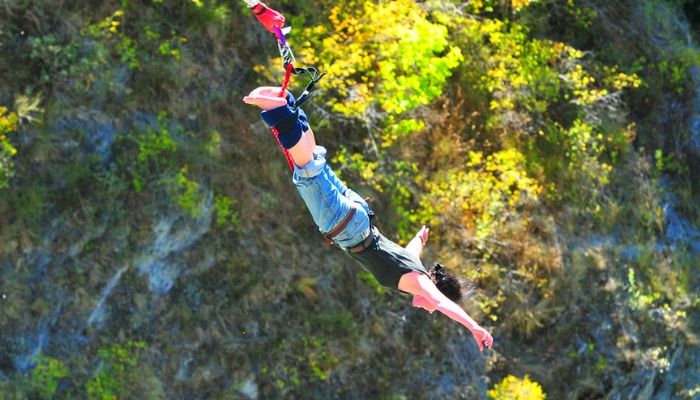 It is the most exciting and adventure activity in Rishikesh which is hosted by the Jump in Hights. This is the highest Bungee Jumping and the hight of the jump is approximately 85 meters. It required a basic level of fitness and please do not attempt if you have heart problems.
Charge of the activity = INR 4000- 5000
6. Flying Fox
This adventure activity is also hosted by the Jump in hight and Flying fox is the best activity to do like Bungee Jumping. In this activity, you connected with a horizontal rope and when you do this activity your speed will be 120Km per Hour. This is really amazing activity to do.
Charge of the activity = INR 4000 – 5000
Suggested Read = Tourist Places in Dehradun for Beautiful Holiday
7. Giant Swing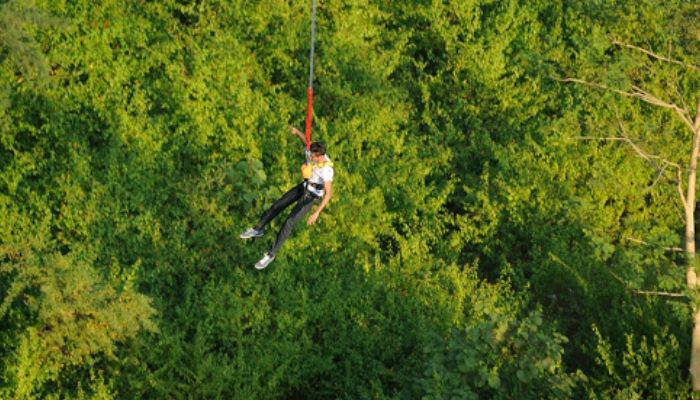 It is a very popular activity among tourists. People came here to enjoy this activity and it is just like any other swing where you have to push yourself forward and swing in the air, you will be swinging between the mountains with the help of a rope and you will jump from more than 80 meters height.
Charge of the activity = INR 4000 – 5000
8. Explore Rishikesh Market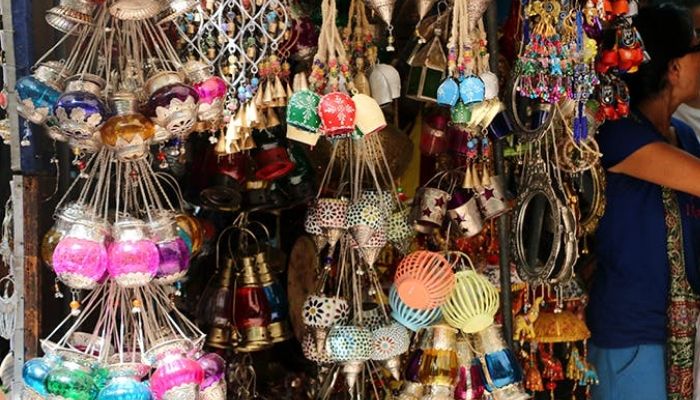 The market is very popular for the Hindu religion. There are many shopping centers are available for shopping. You can buy everything related to the Hindu religion like jewelry, statue and many more.
Note = While you shopping in the market, please always remember there is a lot of pocket picker that can target your pocket, so please keep your eye on your Pocket.
Timing = 8:00AM- 9:00PM
9. Camping at Shivpuri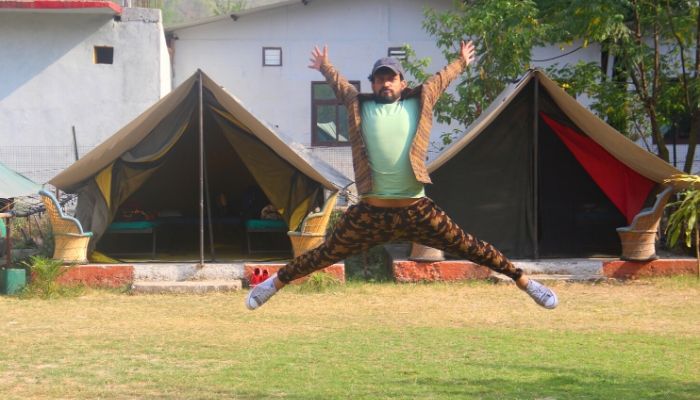 According to the Uttarakhand Government, more than 2 lakhs visitors visit Rishikesh and Haridwar in a Month form whole over the world. Camping is the best option for travelers and Shivpuri offers a lot of camps for doing this staff. There are a lot of camps are available for stay Budget to Luxury. Here you can connect with nature and spend your night at the blanket of the star.
Camping Charge = 1200-5000 INR
Suggested Read = My Trekking, Camping, and River Rafting trip in Rishikesh
10. Trekking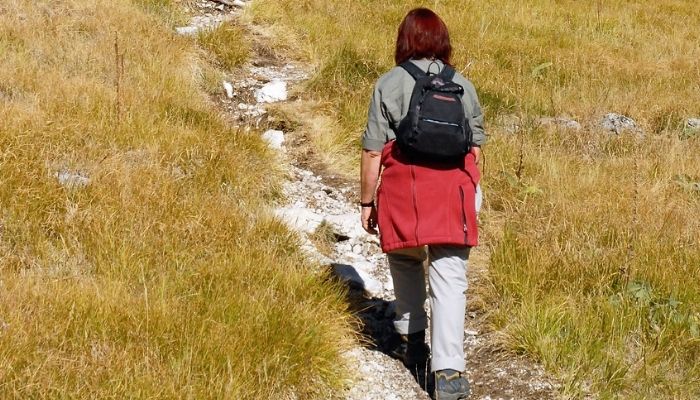 Rishikesh offers many treks for travelers like Neer Ghar Waterfall Thek and Neelkanth Temple trek. Trekking is the best option for Trek lovers. These treks are very popular among visitors. Neerghar waterfall trekking distance is around the 2Km and it is easy to trek and if I am talking about Neelkanth Trekking it is hard to trek and the distance of the trek is around 22Km from the Laxman temple.
Trekking Cost = INR 100 for Neergher waterfall
11. A holy dip in Ganga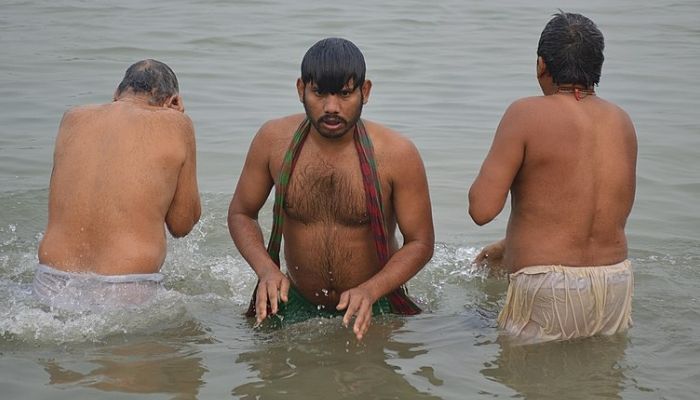 Rishikesh offers many holy Ghat for a holy dip like Triveni Ghat. This is popular among the locals and Rishikesh visitors. According to Hindu mythology, the Ganga bath is a very holy bath.
Timing = 06:00AM- 06:00PM
12. Enjoy Ganga Arti at Triveni Ghat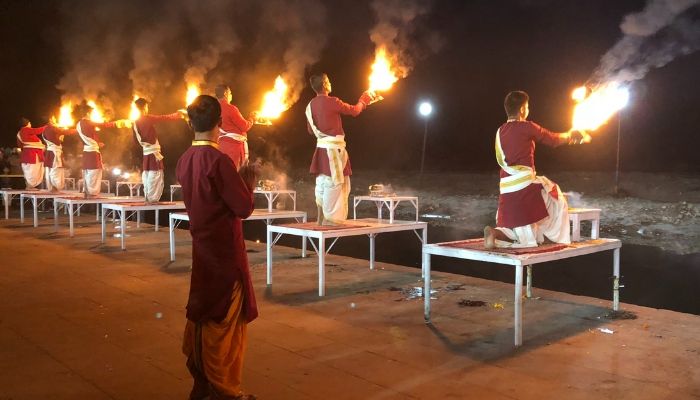 Triveni Ganga Arti is famous in whole over India. Here you can spend your evening timing to watching the Arti. People came here all over the world to explore every evening to watch the glory of the Hindu culture.
Timing = 6:00PM – 7:00PM
Suggested Read = Best Activities in Haridwar for Religious Holidays
13. Ayurvedic Massage & Therapies
There are many resorts at this location that offer the Ayurveda service for their clients and for everyone else too. Ayurvedic Massages & Therapies help to treat many ailments to cure anxiety and stress. In these centers, various techniques are used for treatment and the oils that are used are organic.
14. Parasailing and Paragliding
Paragliding is the most famous activity for every group and this is a very exciting and adventurous activity. There are many paragliding centers is available where just you have to pay the charge for this activity.
Note = Paragliding is depended on the weather, so please avoid during the monsoon season.
Charge of the activities = INR 3000 – 5000
15. Explore wildlife
Rishikesh also offers many wildlife locations where you can enjoy the experience of wildlife. One of the popular wildlife destinations in Rajaji National Park. Here you can find a lot of animals are available like elephants, tigers and many more.
Charge of the activities = INR 500-1500
Must Read = Famous places at yoga capital of World – Rishikesh
Frequently Asked Questions?
Q. What are the best adventure activities in Rishikesh?
A. There are many activities is offered by Rishikesh like yoga, River rafting, Bungee Jumping, wildlife and many more.
Q. How to reach Rishikesh?
A. There are two options are available to reach here, first by train and the second one is by Bus or private vehicles and the name of the Railway station is Rishikesh Railway station.
You can be caught Bus from ISBT Kashmiri Gate and you can be caught the train from Delhi or New Delhi railway station.
Q. Is rafting is possible during monsoon season?
A. If I am answering this question in a single word is No. In the monsoon season, even every adventure activity is stoped by the Government of Uttarakhand due to landslide and rainy climate.
Q. Distance between Haridwar is located from Rishikesh?
A. Distance between Haridwar and Rishikesh is around 20-22 Km.