Thiruvananthapuram which is now locally known as Trivandrum is one of the most visited tourist destinations in India. Trivandrum is bordered by the Arabian Sea and the place offers many joyful water sport activities and places for tourists. There are many museums in Trivandrum which shows the blend of culture and history of Kerala. Trivandrum has many famous temples and is a heaven for religious peoples. Here is a list of tourist places to visit in Trivandrum that you must explore while you are in Trivandrum.
Famous places at Trivandrum for a joyful trip
Thiruvananthapuram zoo
Zoological park
Padmanabhaswamy temple
Magic planet
Karikkakom Chamundi Devi temple
Neyyar dam & wildlife sanctuary
Napier museum
Kallar
Attukal temple
Veli tourist village
Agasthyakoodam
1. Thiruvananthapuram Zoo
Zoo was built in 1857 by the maharaja as an alternative to the Napier Museum. The place is one of the oldest in the country and was used for meeting and recreational purposes. Once a terrarium is now home to various species of animals, birds, and reptiles. Within the zoo, there is a botanical garden where you can see around 200 species of trees.
Visiting hours: 9:00AM – 6:00PM
Entry fee: INR20
Trip Duration: Around 2 hours
Suggested Read: Famous Exciting Activities to do in Thiruvananthapuram
2. Zoological park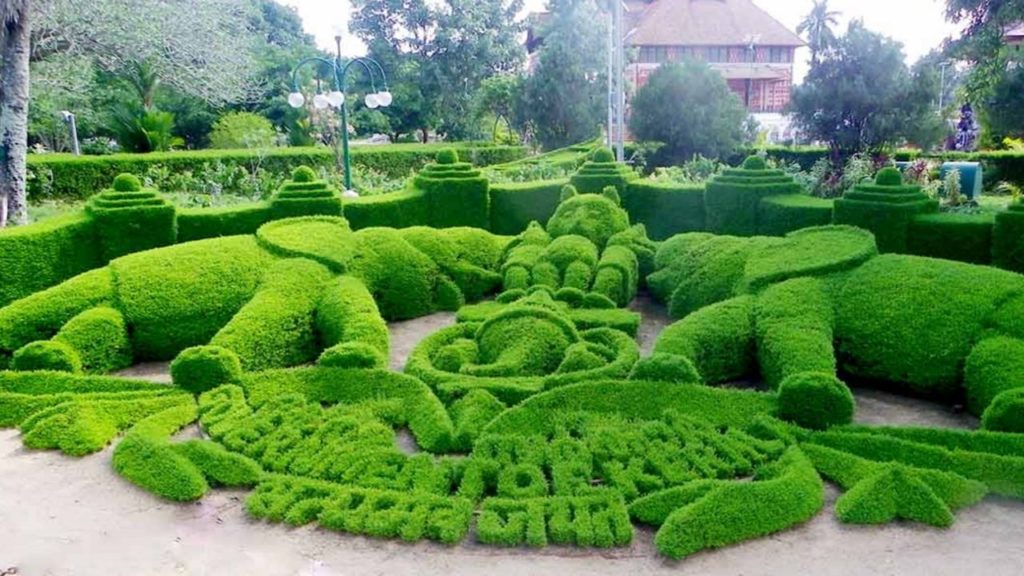 Trivandrum zoo is one of the oldest zoo and popular place for bird watching. If you are fascinated about birds then you must the place as the zoological park has birds that are imported from Australia and Ethiopia. You can even try boating here in the lake that is on park premises.
Visiting hours: 9:00AM – 5:00PM
Entry fee: INR10- INR100
Trip Duration: Around 1-2 Hour
3. Padmanabhaswamy Temple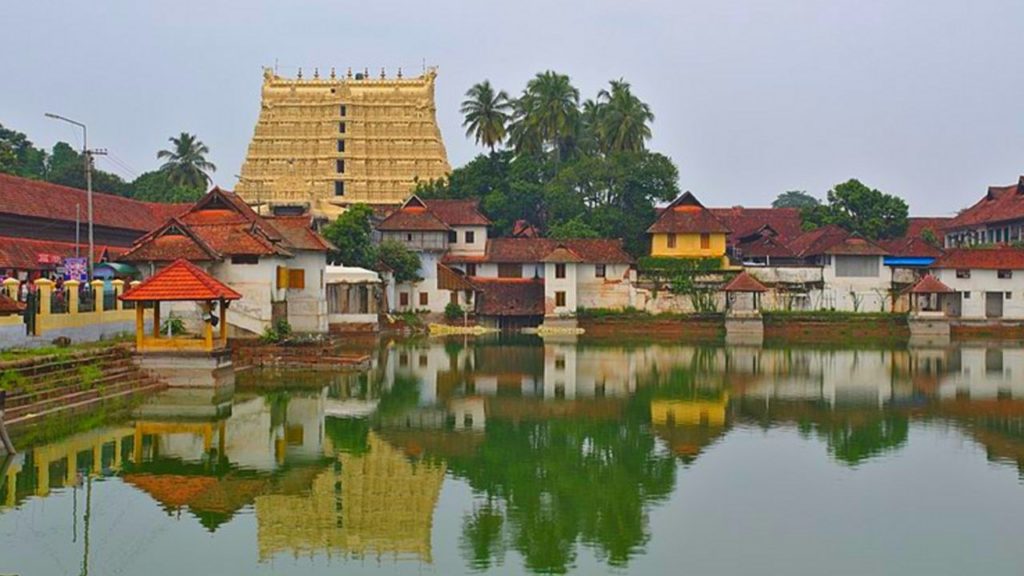 This temple is one of the oldest temples in India and is also the most crowded in Kerala. The temple is dedicated to Lord Vishnu and inside of the temple, you can see many idols of Gods and Goddesses that are covered with Ayurveda mixtures to maintain the material of Idols. Being one of the busiest temples in Kerala, the temple receives donations in crores. There are around 6 cells in the temple that store expensive donations received by devotees.
Visiting hours: 3:00AM to 6:00PM
Entry fee: Free
Trip Duration: Around 1-2 hours
 Suggested Read: Adventure Activities at Kovalam for a Exciting Vacation
4. Magic planet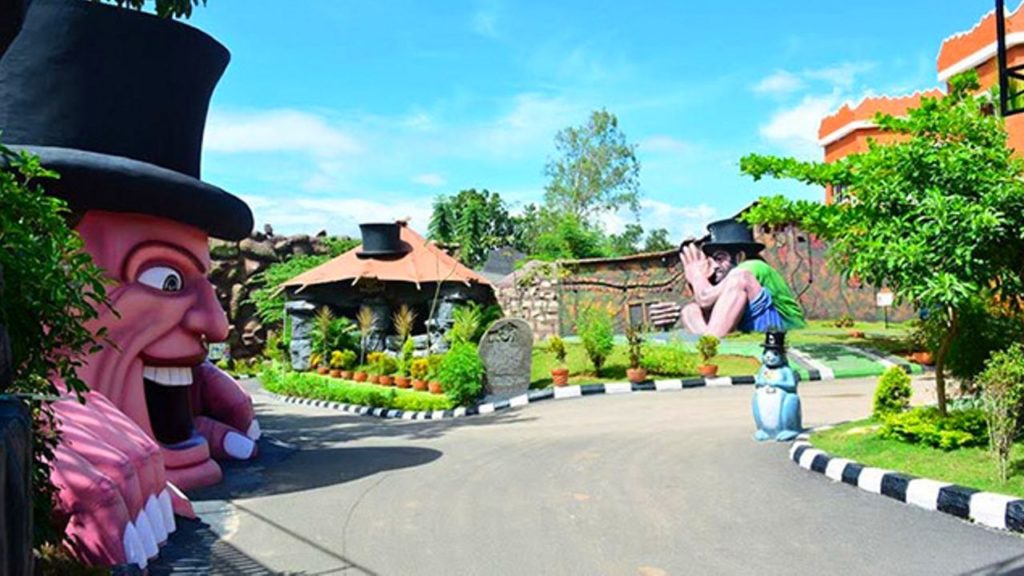 The Magic Planet is a magic-themed park that is dedicated to India's street magicians. The park is completely different from other parks and on every corner, you can see magic tricks and also a touch of science. Inside the magic planet park, there are many fun activities to do. You can enjoy the live performances of street magicians, walk through the mirror maze and another thing that you can do in the park is visit the museum.
Visit timings: 10:00AM – 6:00PM
Charges: INR 400 onwards
Ideal Duration: Less than 3-4 hours
5. Karikkakom Chamundi Devi temple
Chamundi Devi Temple is dedicated to Goddess Chamundi and her other three forms. The temple is around 600 years old, in that time the kings used the temple as a destination to punish wrongs. One of the best things to do at the temple is a part of the Pongala Festival, it is a seven-day celebration. During the festival, millions of people gather here to worship the idol of Goddess Chamundi and you will be served a diet that is made by mixing rice, ghee, jaggery, and coconut.
Visiting Timings: 5:00AM – 7:00PM
Entry fee: Free
Trip Duration: Around 1-2 Hours
6. Neyyar Dam & Wildlife Sanctuary
Wildlife Sanctuary situated near Neyyar Dam is a perfect place to visit for nature enthusiasts. The sanctuary is home to many wild animals, beautiful birds, and medicinal herbs. In the premises of sanctuary, there is a crocodile farm and an elephant training center where you can engage with elephants. For a better experience, you must hire a guide that will take you through the sanctuary. People who visit the sanctuary enjoy jeep safari, elephant ride, and trekking.
Visiting hours: 9:00AM – 5:00PM
Entry Fee: INR125 – INR250
Trip Duration: Around 1-2 Hours
Suggested Read: Activities to Enjoy at Munnar for Memorable Vacation
7. Napier museum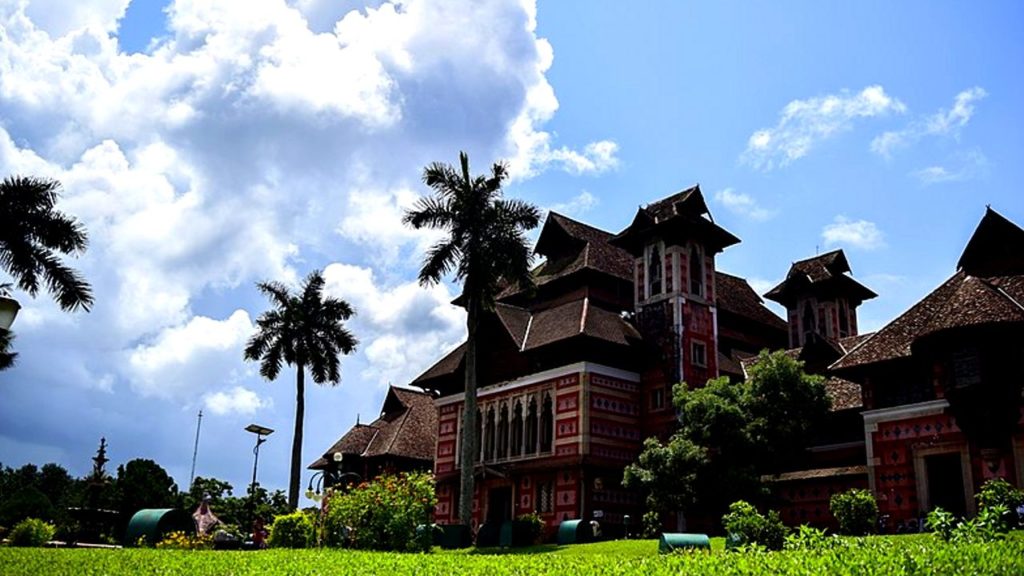 Museum showcase art and history of Kerala, it was established in 1855. The museum displays the ornaments, arts, idols and lots more items that show the rich culture of Kerala. Napier Museum is one of the best places to visit in Kerala as here you can see lots of art-works by artists from different countries. The museum is divided into many different sections that display the paintings, royal items, art galleries, and zoological gardens; the zoological garden is one of the oldest gardens in India.
Charges: INR 10
Visiting hours: 10:00AM – 6:00PM, closed on Monday
Trip Duration: Around 2-3 Hours
8. Kallar
The Kallar forest is a less polluted place than others and surrounded by beautiful landscapes, Meenmutty waterfalls. It has a scenic beauty that is a perfect place for trekkers and for a picnic in laps of nature. The trekking and picnic are organized by the Department of forests and you must hire a guide for a better experience. The charges of trekking and picnic vary with packages and services you choose. The trek is of 3 km that starts from Kallar bridge to Meenmutty waterfalls and through the trek, you can do bird watching or else take stunning photos in nature.
Best time to visit: September to March
Time required: Around 4-5 hours
Charges: INR 1000 onwards
9. Attukal Temple
This is also one of the most famous temples in India and holds a world record of the largest gathering of women for the Pongala festival at this temple. There were around 37 lakh women that gathered here at the temple for a religious activity. The festival is celebrated in the month of February and March, during the festival the temple is beautifully decorated with sculptures.
Note: During the festival months only, women are allowed to participate in rituals.
Visiting hours = 4:00AM – 12:00PM & 6:00PM – 8:00PM
Entry fee = Free
Famous for = Pongala Festival
Suggested Read: Activities to enjoy at Kumarakom for blissful holiday
10. Veli Tourist Village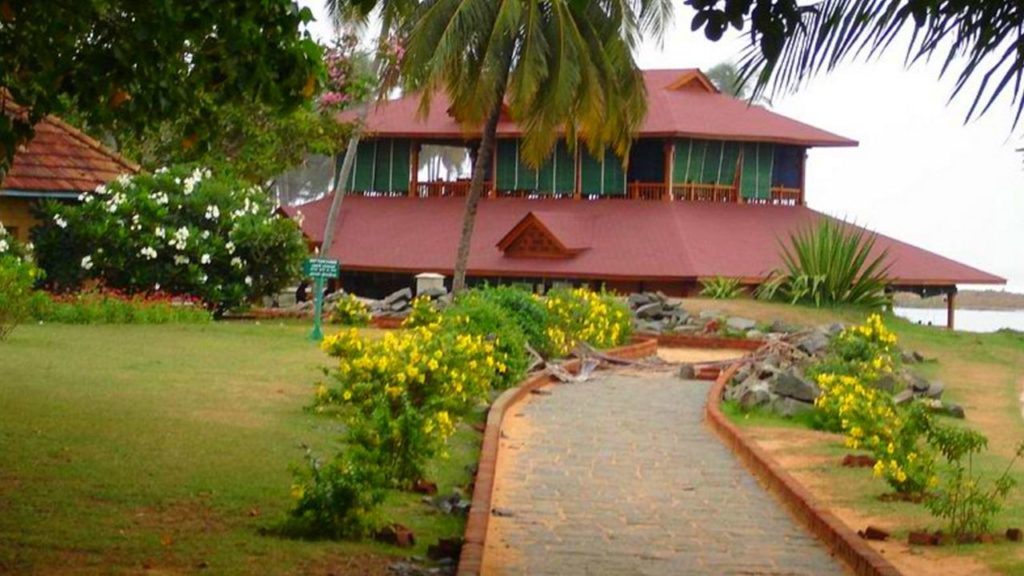 This village is situated near Veli lake and is one of the most visited places for a picnic. The village is famous for its landscape views and the activities that tourists can enjoy. Major attractions of Veli village are floating restaurants and floating bridges. To feed your hunger you can try the authentic food of the floating restaurants. Boating and rock climbing are also organized here for tourists.
Visiting hours = 6:00AM – 4:00PM
Trip Duration = Around 3 hours
Charges = Vary with activities
11. Agasthyakoodam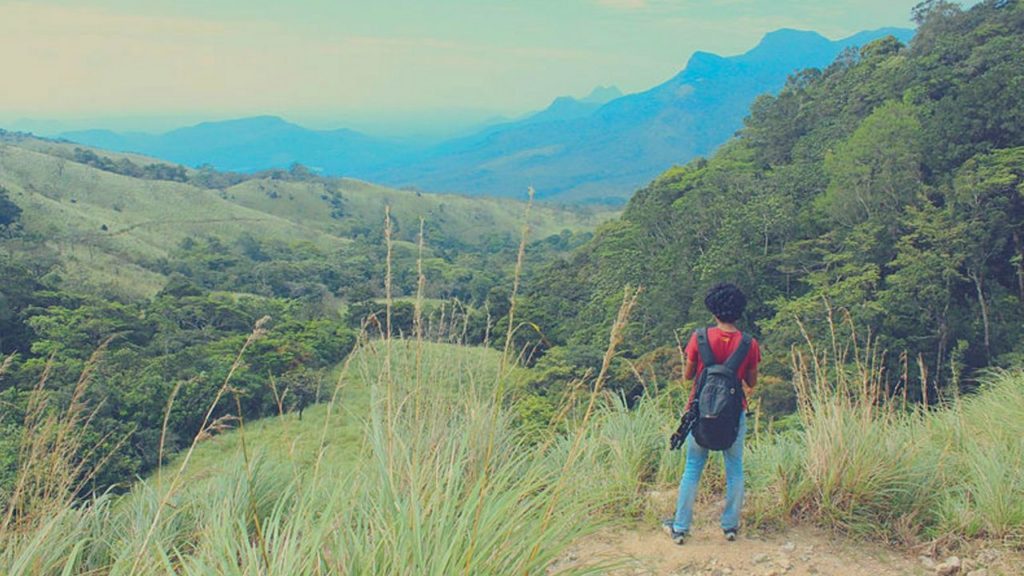 This is situated near Neyyar Wildlife Sanctuary and it is the second-highest peak in Kerala that makes the place perfect for trekking and photography. The trek to Agasthyakoodam is organized by the forest department and only 100 tourists are allowed in a day to enter the Agasthyakoodam.
This Place is famous for its trekking routes and the beauty of dense forests that have various species of flora and fauna. Before 2018 now women or children were allowed, here as the trek is around 45 km and considered difficult for women. But now the ban is lifted by the government and the place is open to everyone.
The trek starts from Bonacaud at 7:00 AM and ends at Athirumala Base Camp. Before starting the trek a security check will be done and the organizer will also give you food coupons.
Entry fee: INR 500, Only 100 tourists are allowed in a day
Trip Duration: Around 3 days
Suggested Read: Activities to Enjoy at Thekkady for Charming Vacation
Frequently Asked Questions?
Q. How to reach Trivandrum?
By Air – Trivandrum has its own airport named as Trivandrum International Airport. You can hire a taxi to reach your hotel.
By Rail – The Trivandrum Central railway station is the main railway station in Trivandrum and is the biggest in the city too.
By Road – There are regular bus and taxis services all around the city.  
Q. What type of food is available in Trivandrum?
A. In whole south India, you will likely see the same type of food that is sambar vada, idli-dosa; but there is a specialty of every place and in Trivandrum, you must try Thoran, Kalaan, banana chips and you can try seafood too.
Famous restaurants of Trivandrum = Indian coffee house, tiffany's restaurant, cherries and berries, Ariya Niwas, regency restaurant, Ananda Bhawan.

Q. Best time to visit Trivandrum?
A. The best time to visit Trivandrum is in the winter season and monsoon season and you should avoid summer season as the city temperature becomes too hot and humid.