Best Activities at Mini Kashmir of Uttarakhand – Pithoragarh
Pithoragarh is located at 1514 meters above the Sea level in Uttarakhand & it is also known as the Mini Kashmir of India. This is beautifully covered by green forests and their many majestic lakes are located at this place. This place offers many places and activities for travellers you can enjoy these activities while you are planning your next holiday. Here is the list of some Best things to do in Pithoragarh
Best Things to do in Pithoragarh for Unforgettable Trip
1. Riverside Camping
Pithoragarh is wrapped up with natural beauty, lush green landscapes, and beautiful lakes. Being a nature packed place there are various bases suitable for camping and one of such places is the riverbed of Ramganga. You can hire a guide for safety and comfort. You can enjoy various adventure activities while camping.
Visiting Timings = 8:00AM – 6:00PM
Trip Duration = Around 1-2 Hours*
Must Read = Tourist Places at Mini Kashmir of Uttarakhand – Pithoragarh
2. Blessing in Pithoragarh Temples
There are various famous temples are surrounded by majestic hills. Most of the temples in Pithoragarh are dedicated to Lord Shiva. One of such temples is Dhwaj Temple dedicated to Lord Shiva and can be reached easily. Another famous temple is in Gangolihat where you can find Shakti Peethas of Goddess Kali.
Visiting hours = 8:00AM – 7:00PM
Trip Duration = Around 2-3 Hours
3. Explore Askot town
Askot is famous for its hills and valleys. In the town, you must visit the Askot Musk Deer Sanctuary. The mountains that are within the town are perfect for trekking and photography. The trekking trails are surrounded by dense forests of pine and deodar. Some of the famous trekking region in town are Dharchula range, Kailash and Mansarovar Parvat. According to history the town once was home to 80 forts.
Visiting hours = 24*7 accessible
Trip Duration = Around 1 day
Entry Fee = Free
Suggested Read = Famous Activities and Tourist Places in Binsar
4. Shopping places in Pithoragarh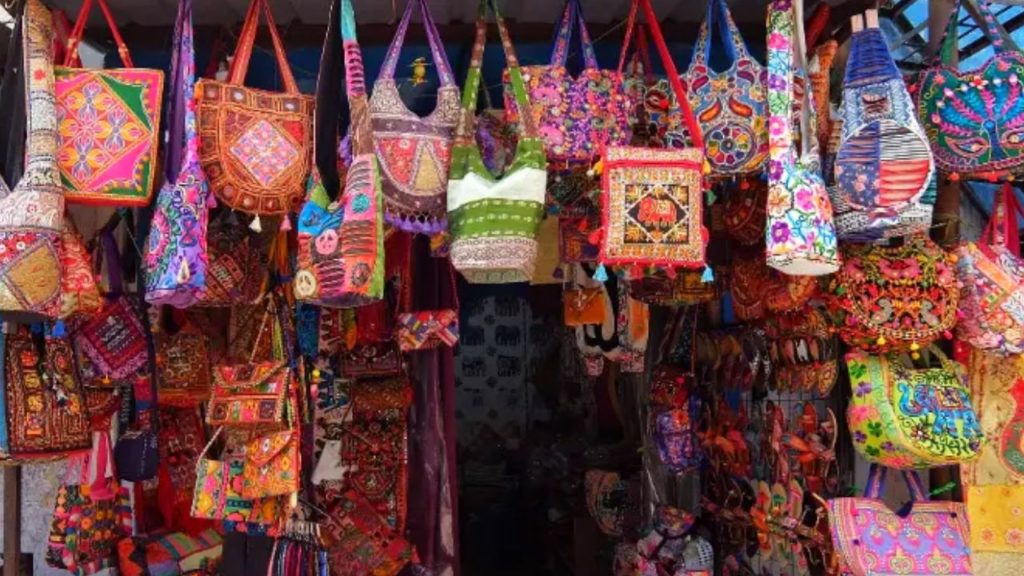 Everyone likes shopping and making memories of themselves when they travel to a new place. There are various markets in Pithoragarh where you can go for shopping. In the markets, you can buy woolen products and handicrafts. Naya Bazaar is famous for its handicrafts and artifacts. One of the best places for shopping in Pithoragarh is the Cinema line where you can find everything, from clay models to brass items, clothes, carpets and many more.
Visiting hours = 9:00AM – 7:00PM
Location = Purana Bazaar, Simalgair, Naya Bazaar, cinema line
Trip Duration = Around 1 hour
5. Meditation Narayan Ashram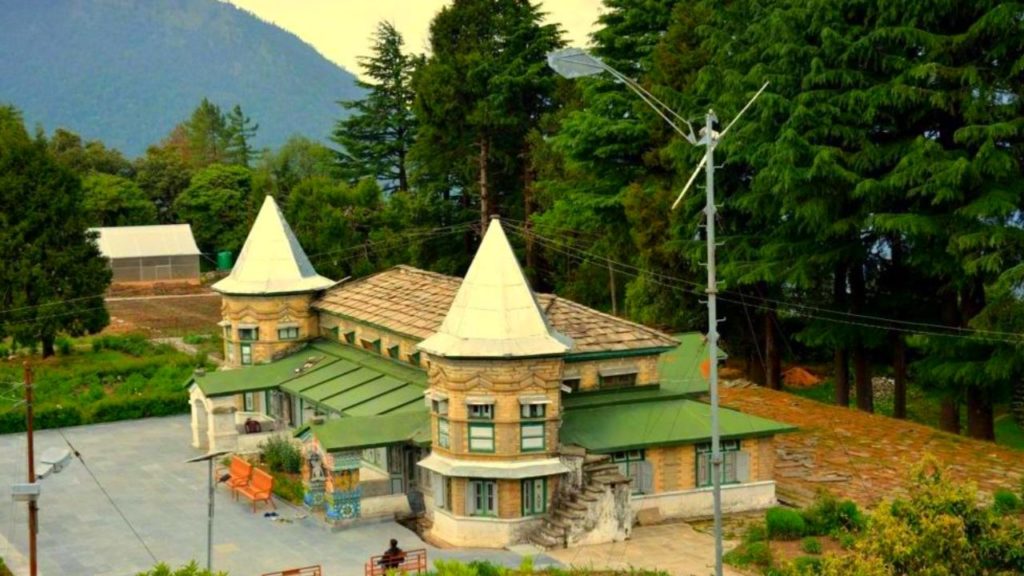 Narayan Ashram is the perfect place if you are seeking peace and silence. The Ashram is famous for its nature and culture. Around the ashram, you can see various beautiful blossoms that enhance the beauty of the place. Inside the ashram, there are various study rooms and a library, also you can find here a meditation room.
Visiting hours = 11:00AM – 6:00PM
Entry fee = Free
Trip Duration = Around 2-3 hours
Must Read = Tourist Places at Mini Kashmir of Uttarakhand – Pithoragarh
Frequently Asked Questions?
Q. Best activities at Pithoragarh?
A. There are many activities to enjoy like riverside camping, trekking, and a nature walk.
Q. Best time to visit Pithoragarh?
A. Summer is the best time to visit this place because of this time more pleasant to travel around this city.