Indelible Tourist Places to visit in Mukteshwar
Mukteshwar is a hill station and located near Nainital and is famous for its beautiful places, adventure sports. The major attractions of the place are Shiva temple, It is believed that Lord Shiva killed a demon here to give that demon salvation and from there the place got its name.
Most Visited Places at Mukhteshwar by Tourists
Age-old temples
Chauli ki jail
Ramgarh
Sitla hill station
Mukteshwar Temple
Bhalu Gaad Waterfalls
1. Age-old Temples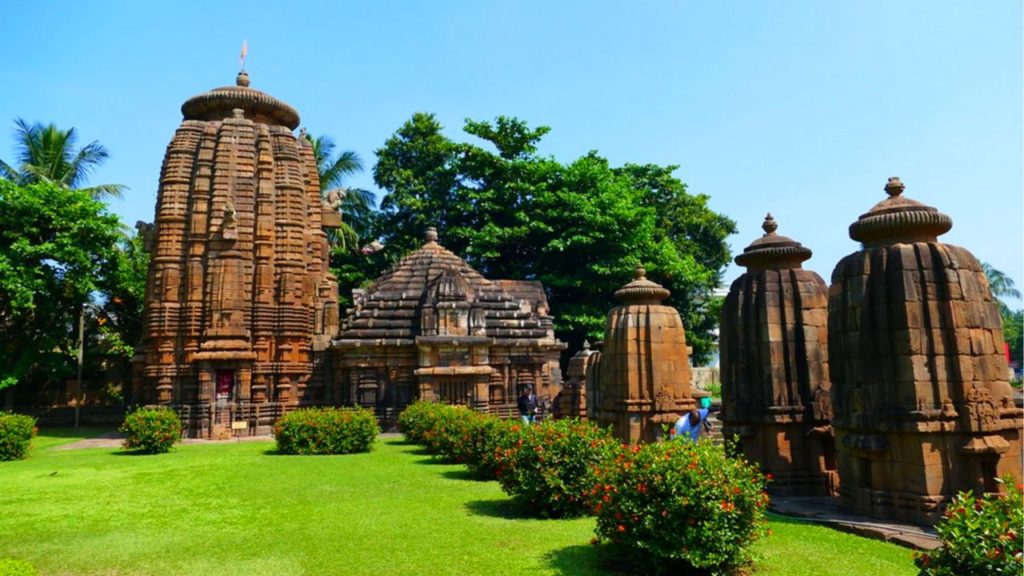 There are many old temples in Mukteshwar and visited by many locals and tourists both of them. Famous temples in Mukteshwar are Rajarani temple, Brahmeswara temple, and Shiva temple. The temples are a must-visit in place to connect to Pahari Gods and nature. 
Visiting hours: 6:00AM – 8:00PM
Entry fee: Free
Trip Duration: Around 1-2 Hour
Must Read: Famous Activities to Enjoy at Mukteshwar
2. Chauli ki jail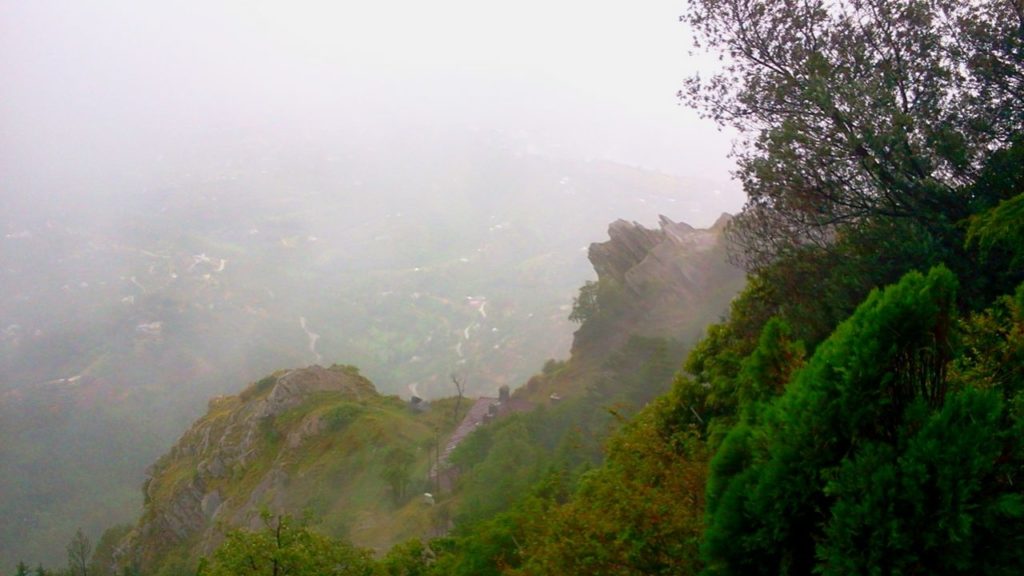 Chauthi jaali is a famous place among adventure seekers and the place is situated behind Mukteshwar temple. The place is considered a sacred place among Hindus because at this place a battle was fought between Gods and demon. At Chauthi Jaali you can enjoy sight-seeing, rappelling and rock climbing.
Visiting hours: 10:00AM to 6:00PM
Entry fee: Free
Trip Duration: Around 1-2 hours
3. Ramgarh
This is a small town and a famous tourist attraction for nature lovers. According to history, the town was divided into two parts namely Malla Ramgarh and Talla Ramgarh. major attractions of the town are orchards of peach, apple, and apricot. The town was home to famous writers Rabindranath Tagore, Narayan Swami, and Mahadevi Verma. The town is easily reachable via road.
Visiting Timings: 24*7 open
Entry fee: Free
Trip Duration: Around 1-2 Hours
Suggested Read: Best Activities at A Place of seven lakes – Sattal
4. Sitla hill station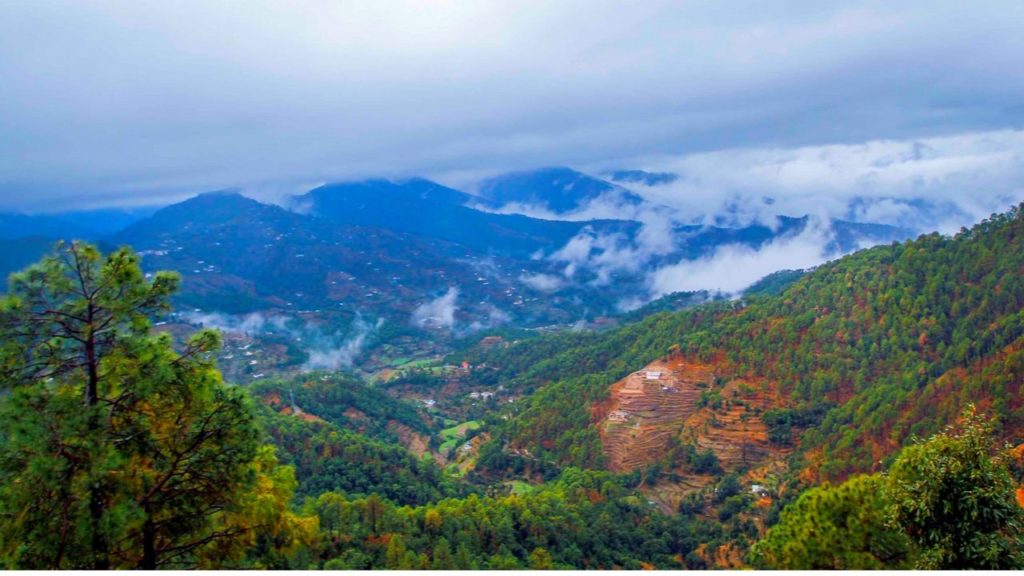 This station is a popular hill station and is famous for its colonial-style bungalows. The place is famous for its beautiful peaks and from the peak, you can have a panoramic view of Himalayan ranges. If you are visiting the place then you must try trekking and bird watching that are organized by many resorts.
Visiting hours: 8:00AM – 5:00PM
Entry Fee: Free
Trip Duration: Around 1-2 Hours
5. Mukteshwar Temple
This temple is an ancient temple in town and is dedicated to Lord Shiva. The temple is believed to be 350 years old, but the structure of the temple is still looking beautiful. It is believed that a great battle was fought here between gods and demon; Lord Shiva defeated demons here to give them salvation.
Within the temple, you can see the Odisha style of Architecture and idols of Lord Shiva. You should visit the temple in the winter season because during this time the Mukteshwar festival is celebrated that lasts for four days.
Visiting hours: 7:00AM – 6:00PM
Entry fee: Free
Trip Duration: Around 1 hour
Suggested Read: Famous Activities & Places in Munsiyari
6. Bhalu Gaad Waterfall
This is a 60 ft waterfall and the beauty of the waterfall is untouched. The water that falls on the ground takes the shape of a horseshoe and that makes the place ideal for swimming. The place is a perfect spot for picnic and nature lovers. If you get lucky enough you can see a rainbow too around the falls and you must carry your binoculars for bird-watching. For smooth trekking and visiting, you must hire a guide.
Visiting hours: 9:00AM – 5:00PM
Guide fee: INR 200 onwards
Trip Duration: Around 2 hours
Frequently Asked Questions?
Q. How to reach Mukteshwar?
A. By Air – Dehradun International Airport is the nearest airport from Mukteshwar and flights can be board from major states of India like Mumbai, Delhi, Bengaluru, Chennai, Kolkata, Hyderabad, etc.  
By Rail – From Mukteshwar the nearest Railway station is Kathgodam Railways and the station is well connected to all states of India.
By Road – There are regular bus and taxis services all around the city.  
Q. What type of food is available in Mukteshwar?
A. There are various local stalls and restaurants where people can go to enjoy various cuisines. Famous cuisines you can try in Mukteshwar are Kappa, Bhaang ki Khatai, Sisunak Saag, Aloo ke gutka, Rus and lots more.
Q. Mukteshwar famous for?
A. The place is famous for its beautifully built temples and adventure activities.
Q. Does Mukteshwar receives snowfall?
A. Yes, In winter season Mukteshwar receives snowfall and if you want to see snow then you must visit the place from December to February. The snowfall begins from the first week of December. 
Q. Best time to visit Mukteshwar?
A. The place can be visited at any time of the year, but the summer season is popular among tourists. March to June is the best time to visit the hill station.