2020 Chardham Yatra – A Complete Char Dham Travel Guide
Chardham Yatra is a journey of four abodes or we can say the visit to the holy temples and other religious sites in Uttarakhand. There are four holy places in Uttarakhand Badrinath, Yamnotri, Gangotri, and Kedarnath that are covered in Chardham Yatra and this Yatra is also known as Chota Char Dham. The Chardham Yatra that is in Uttarakhand is visited by thousands of people from all over the world.
Yatra can be completed in a minimum of 2 days that is by helicopter ride but in such short duration, you won't be able to explore and enjoy the true beauty of Uttarakhand. So, It is recommended that you go for an 8 to 11 days tour to explore all the destinations without hurry and halt at each spot. If you're new to the place, then you must hire a guide to visit all the places and you can also save time by hiring a professional. The place can be visited by private vehicles or public transports both options are available for travelers.
If you are visiting Uttarakhand from the Delhi side, then you can follow this Itinerary to save time and hustle;
Delhi ⇒ Haridwar ⇒ Yamnotri ⇒ Uttarkashi ⇒ Gangotri ⇒ Guptakashi ⇒ Kedarnath ⇒ Badrinath ⇒ Rishikesh ⇒ Delhi.
Note = The dates of the door opening of Yamnotri, Gangotri, Badrinath, and Kedarnath are declared on Akshaya Tritiya, Basant Panchami, and Maha Shivratri respectively.
let's take a look into the four religious places that are covered in Chardham Yatra.
On my website, there are blogs in Brief on these four places that you can read for more information you can get all the articles below.
Yamnotri
Gangotri
Badrinath
Kedarnath
1. Yamunotri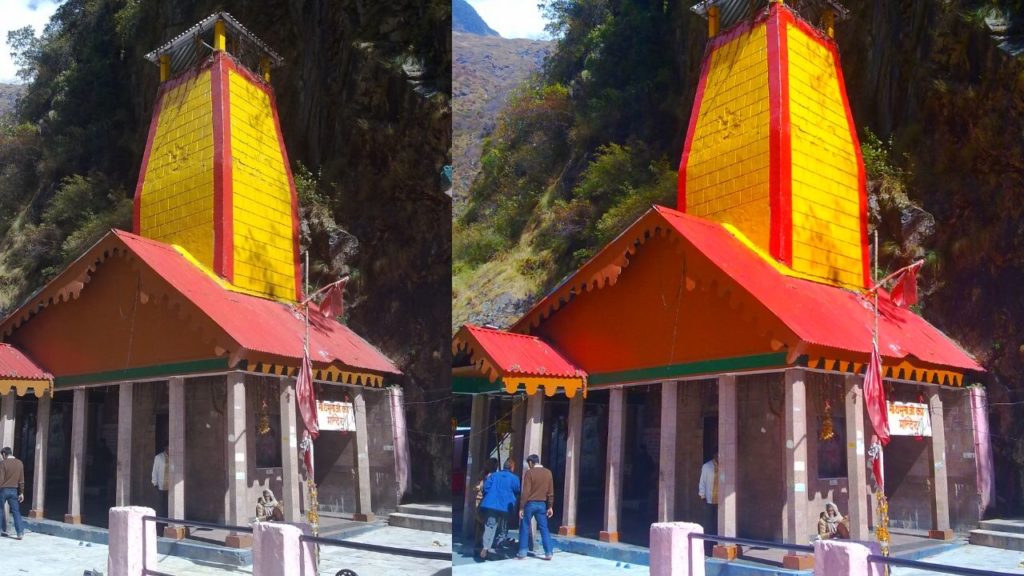 A named after River Yamuna and the place is famous for the temples. If you are visiting these places then do try thermal springs in Yamunotri, for many people the place is a spot to stop for a holy dip. There are many treks that are arranged by the private and government department officers you can be a part of these activities.
Must Read = Religious Tourist places in Yamunotri Dham
Suggested Read = Best Activities to enjoy at Yamunotri Dham
2. Gangotri
This place is named after Goddess Ganga. It is believed that this the place where Goddess Ganga transformed herself in Rover Ganga to rinse off the sins of King Bhagirath's forefathers.
Note = Non-vegetarian and Alcohol are banned in the place so make sure you don't carry any one of the following items.
Must Read = Religious Tourist places in Gangotri Dham
Suggested Read = Best Activities to enjoy at Gangotri Dham
3. Kedarnath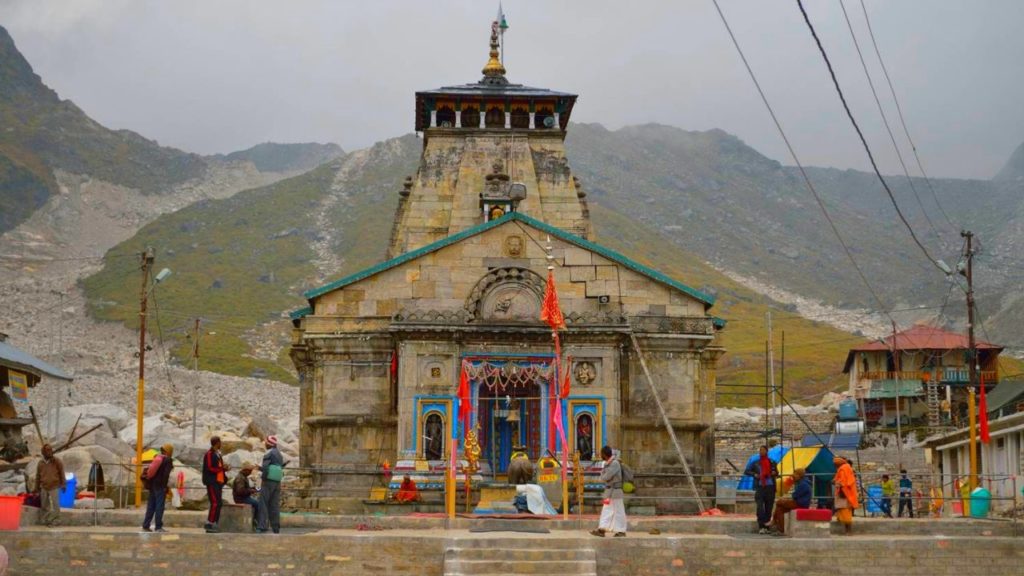 This is a famous place for its magnificent temples that are thousands of years old. There are many Hindu mythologies that are related to the shrines of Kedarnath. The place is named after Lord Shiva. In Kedarnath, one can see several valleys, temples and snow-covered mountains.
Must Read = Religious tourist places in Kedarnath
Suggested Read = Best Activities to enjoy in Kedarnath
4. Badrinath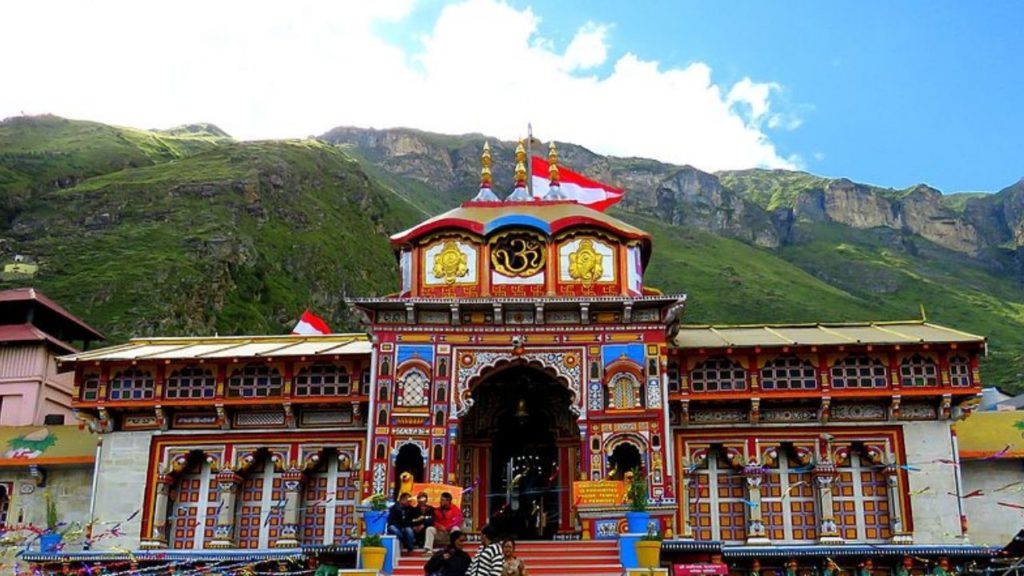 It is situated in the Chamoli district and is a beautiful Destination. The place has many stories in Hindu Mythology, that support place got its name from Lord Shiva and Lord Vishnu. In Badrinath, you can visit several temples and treks where you can also enjoy recreational activities in Badrinath & do not forget to experience the panoramic view of snow-capped Himalayan ranges.
Must Read = Best Religious tourist Places In Badrinath
Suggested Read = Activities at the Land of Lord Shiva – Badrinath
Chardham Yatra by Helicopter
Visiting the Char Dham places by helicopter is the fastest way to cover the entire pilgrimage. If you are short on time, then you can explore it by helicopter. You can choose from the available packages and select the days you will likely spend in Uttarakhand and 2 days trip is the shortest duration you can spend in Uttarakhand to visit all the holy sites of Char Dham.
Being situated at a great height it is recommended that you carry your belonging accordingly and while in helicopter an individual can carry only 5 kg of weight. There are several pros and cons related to the helicopter ride that you must know before opting for the helicopter ride.
Pros
The aerial view from the helicopter will be a whole new different experience and the breath-taking views are worth of ride.
You can complete the Char Dham yatra in only 2 days
Cons
The helicopter ride can be a bit costly.
Of course, you will have a majestic view from the above of the ground but the panoramic view of Himalayan ranges from the ground are unforgettable.
Photography lovers won't be able to click the beauty of the place.
You will be in a hurry always while visiting the sites.
Frequently Asked Questions?
Q. Which is the closest Airport form Char Dham Yatra destinations?
A. Dehradun International Airport is one of the biggest airports in Uttarakhand. Dehradun Airport is accessible from every part of the state.
Q. Best time to go for Char Dham Yatra?
A. Dates are declared every year for Char Dham Yatra and in winter season many sites are kept closed due to heavy snowfall.
Q. Can tourists take their private vehicles for Yatra?
A. Yes, tourists can take their private vehicles for Char Dham Yatra but they surely need some documents while traveling.
Q. What types of accommodation in Uttarakhand?
A. One can find the budget for luxury hotels in Uttarakhand and can also pre-book for discounts. Tourists can also go stay at the guesthouses to reduce the cost of accommodation.
Q. Do we need a medical certificate for Char Dham Yatra?
A. Visiting the Char Dham places requires physical strength and endurance, so you might need to show your medical certificates before Yatra.
Q. How many days are to enjoy Char Dham Yatra?
A. Char Dham Yatra requires about 10 days to visit all the sites. But if you are short on time then you can go for a helicopter ride that will cover the Char Dham Yatra in 2 days. 
Q. Is Alcohol or Tobacco allowed in Char Dham?
A. Alcohol and Non-vegetarian food are strictly banned in Uttarakhand. Do not even try to carry these items in the state.