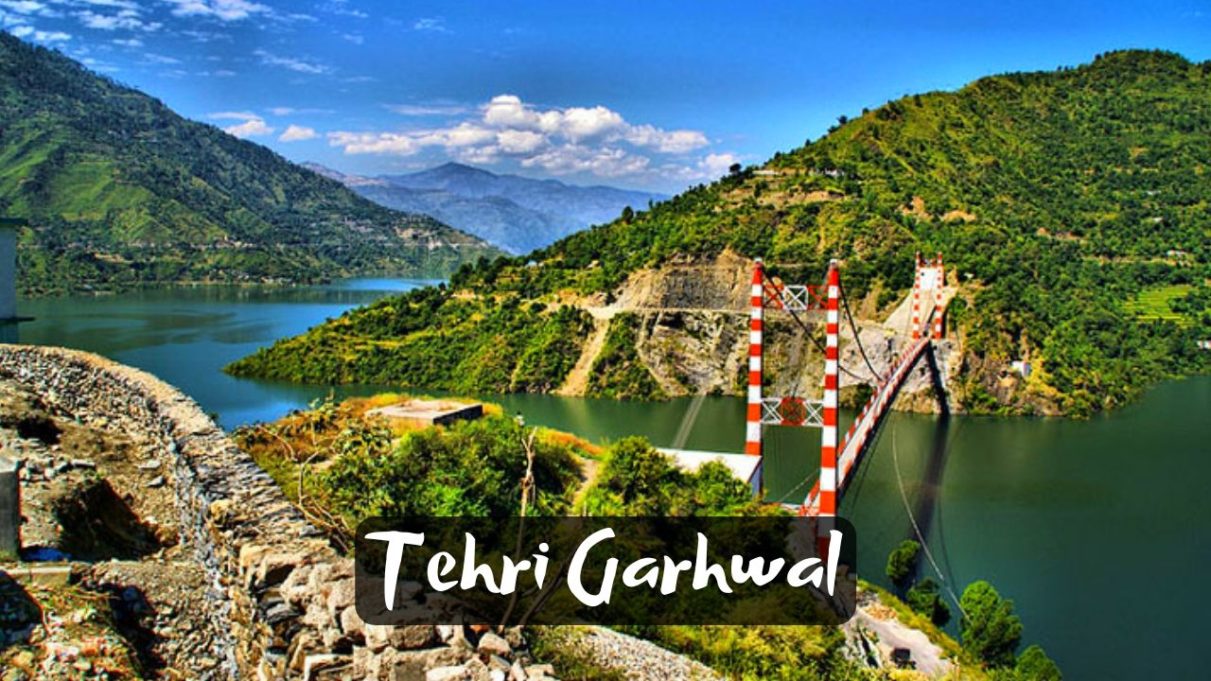 10 Best Activities & Places to Visit in Tehri Garhwal
Tehri Garhwal is a spiritual destination and here tourists can see the purest form of river Ganga. It is believed that at this place people can rinse off their three kinds of sins namely Mansa(thought), Vacha(word) and Kamana(deed). Tehri Garhwal has two major attractions, New Tehri and Old Tehri and New Tehri is the only planned town in Uttarakhand. Tourists must visit the place for unforgettable memories. Here, I am sharing the best activities and places to visit in Tehri Garhwal.
Mesmerizing visiting Places & Activities in Tehri Garhwal
Dev Prayag
Khatling Glacier
New Tehri
Surkanda Devi temple
Kanatal
Narendra Nagar
Rock Climbing
Rafting in Bhagirathi
Shopping in Tehri Garhwal
Trekking
1. Dev Prayag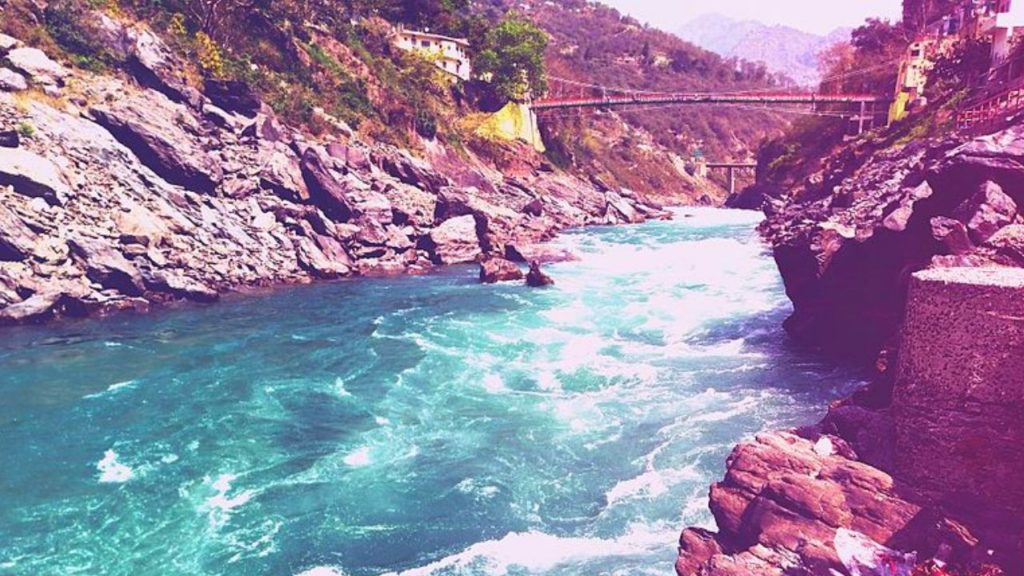 This is a small town in Tehri Garhwal where people go to explore pilgrimage sites and natural places. In town, you can see various ancient temples that are dedicated to Lord Shiva. Major attractions in Dev Prayag are Chandrabadani temple and Raghunath Ji temple. Religious sites are the only places to explore in Dev Prayag.
Visiting hours = 24*7
Entry fee = Free
Trip Duration = Around 1-2 days
Must Read = Best Religious Places to visit in Chardham Yatra
2. Khatling Glacier
This is a wonderful place surrounded by snow-covered peaks in Tehri district. The place looks like heaven because of the snow and picturesque beauty. In and around Khatling Glacier you can visit several famous places like Masar Tal, SahasraTal Taal, Bhilangana river, Vasuki Tal, and lots more. There are many activities to do in Khatling Glacier for adventure seekers. Activities like Trekking, Photography, Camping, and skiing are some of the best activities tourists can enjoy hereto beat the heat you must visit the place in the summer season but if you love snow you must visit in between December to February.
Visit timings = 24 hours
Charges = Free
Ideal Duration = Around 6 hours
3. New Tehri
This is the only planned city in Uttarakhand and this place is blessed with natural beauty. In New Tehri, you can see Asia's highest and largest Dam and is the main attraction in New Tehri. The place is a perfect spot for couples and friends. The major attraction in New Tehri is Tehri lake where you can go for boating and picnic. There are many attractions in the new Tehri that houses natural beauty and are a must to visit.
Visiting Timings = 24*7 open
Trip Duration = Around 1-2 Days
Suggested Read = Famous Places and Activities in Jim Corbett
4. Surkanda Devi temple
This temple is located near Dhanaulti and to reach the village one needs to trek through Kaddu Khal to Surkanda temple. It is believed that Sati jumped in a fire when her father Daksha didn't invite Lord Shiva to a ceremony. The temple is a holy site and inside the temple, you can see the idol of Goddess. Tourists may find the trek to temple difficult and on being tired of walking they can hire Pony for a price of INR 400. For better deals, people can bargain for the ride.
Visiting hours = 8:00AM – 6:00PM
Entry Fee = Free
Trip Duration = Around 1-2 Hours
5. Explore Kanatal
Kanatal was once a deserted land but now the place is famous among peace and nature lovers. It is believed that the name of the place is kept on a lake that existed here a long time ago. In Kanatal you can see many charming places like lush green forests, mountains and fruit trees. The place can be reached by any privet e or public vehicle as the place is well connected to other cities via road.
Visiting hours = 8:00AM – 7:00PM
Trip Duration = Around 2-3 Hours
6. Narendra Nagar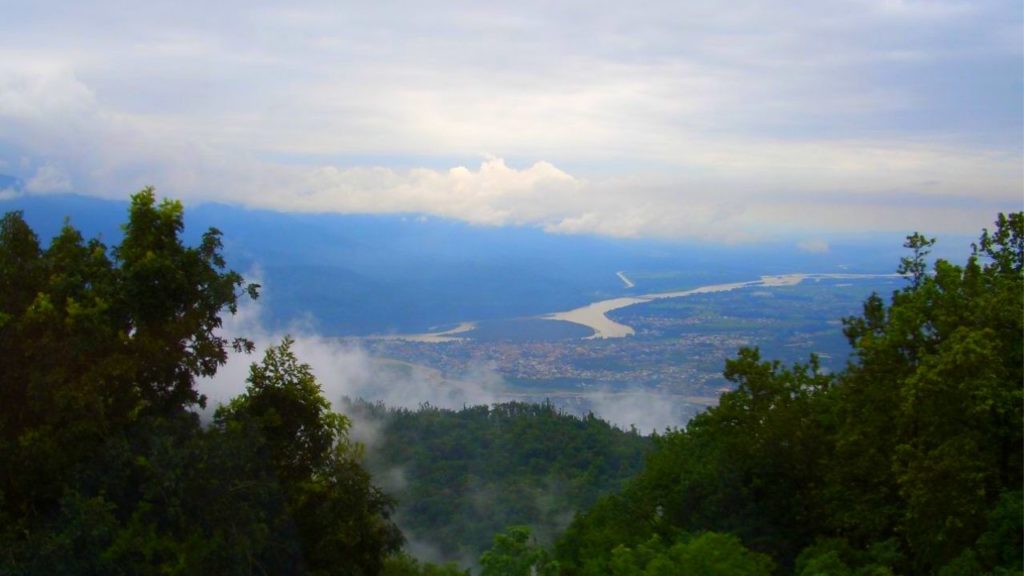 This is famous for its beautiful sights and picnic spots. Some of the major attractions in Narendra Nagar are River Ganga and Doon valley where you can enjoy some quality time. Being a beautiful place the town becomes suitable for couples.
Visiting hours = 10:00AM – 4:00PM
Trip Duration = Around 1 hour
Entry Fee = Free
Related Article = Famous Activities and Places in Pauri Garhwal
Activities to Enjoy in Tehri Garhwal
7. Trekking
There are several trekking trails in Tehri for tourists. Trekking trails are suitable for beginners and experienced tourists. You can hire a guide from your hotel to get the best deals on trekking also for safety reasons you must have an instructor.
Popular spots where you can go for trekking are Nagtibba, Pawanli Kantha, Masartal, Sem-Mukhem.
Visiting hours = 9:00AM to 6:00PM
Trip Duration = Around 3-4 hours
Entry fee = Free
8. Rock Climbing
This is a tough sport and requires muscle strength to complete the activity. Usually, rock climbing is done at artificial places but in Tehri, you can do the activity in actual rocks. For safety reasons, tourists are guided by professionals but if you are experienced enough then you can go for the activity alone. There are several height options available which people can choose from and prices vary with the package you will choose.
Visiting hours = 10:00AM – 6:00PM
Trip Duration = Around 1-2 hours
Entry Fee = Prices vary with the height you choose to climb.
9. Shopping in Tehri Garhwal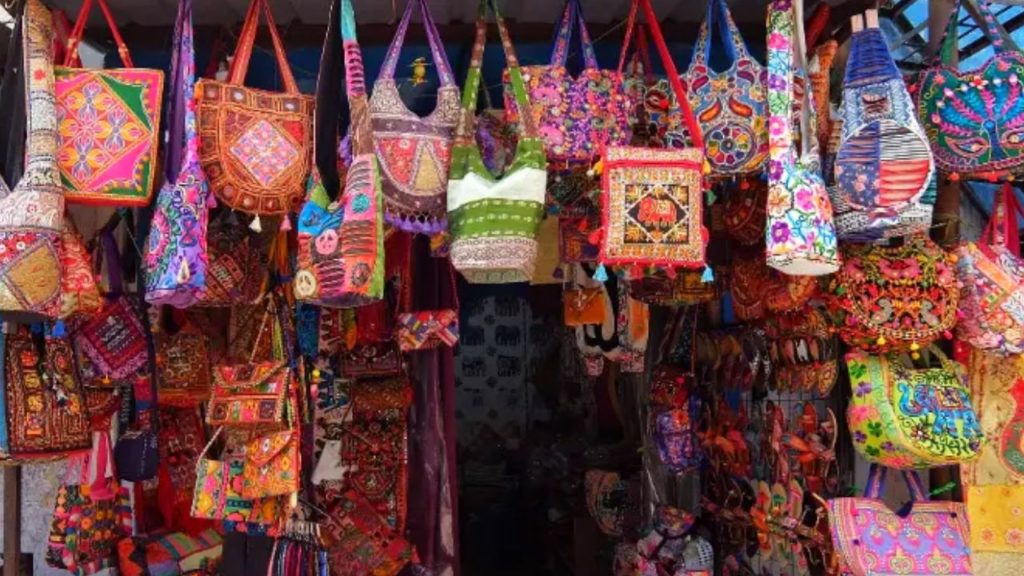 There are several local markets where you can go shopping and buy everyday use of products. If you are visiting the small vendors, you must bargain for the best deals. Some of the best things you can buy in Tehri are Jewellery and handicrafts. Hanging out at the market with family or friends is an off-beat activity in itself.
Visiting hours = 9:00AM – 8:00PM
Entry fee = Free
Trip Duration = Around 1-2 hour
10. Rafting in Bhagirathi
The only place where you can enjoy an off-beat activity is the Bhagirathi river. Rafting through river tides and being surrounded by green dense forests is an unforgettable experience for tourists. You can do rafting at a cheap rate and for safety, tourists are accompanied by an instructor. Maximum 8 people can go for rafting at a time also you will be given life jackets in case you fall in the water. Near the river, there are several shelters for tourists.
Location = Bhagirathi River
Entry fee = INR1600
Ideal Duration = Around 1 day
Frequently Asked Questions?
Q. How to reach Tehri Garhwal?
A. By Air – Tourists can board a flight from any major city of the country to Dehradun International Airport which is the nearest airport from Tehri Garhwal. There are daily flights from Delhi at cheap rates.  By Rail – Tehri Garhwal does not have its own Railways station but to visit the place tourists can take trains to the nearest station, Rishikesh Railway Station.
By Road – There are regular bus and taxis services all around the city.

Q. What type of food is available in Tehri Garhwal?
A. There are many restaurants and hotels in town where people can go to enjoy the local cuisines but if you are a fan of luxury then you might get disappointed because there are no luxury hotels. The food at Dhabas and stalls are worth tasting.
Q. Do tourists need to hire a guide in Tehri Garhwal?
A. It is not important to hire a guide but if you want to have a better experience of exploring the place and want to know about the places in detail then you can hire a professional instructor.