35 Best Things To Do in Delhi for Blissful Holidays
If you live in Delhi then you may know all Tourist Places to visit in Delhi but for a tourist, it's kind of difficult to find out. Delhi is a Hub of multiple religion and culture and it also has many fun places for Day and Night Out. Visiting these places and explore Shopping Places in Delhi can make your day memorable. In this blog post, we'll find out the Best Things you can do in Delhi. All these Sightseeing and Activities have their own uniqueness and attraction.
Awesome Things You Must Do in Capital city of India – Delhi
1. Explore Red fort
It is founded by The Mughal Emperor Akbar. It is located in Old Delhi near Chandni Chowk and heritage building of India where you can see the old fashioned handwork on walls and see the Mughal culture. The outer layer of the building is covered by Red Stone and you can also find the white marble buildings inside Red Fort. You have to spend only nominal fees to enter this Fort.
2. Shopping at Chandni Chowk
Chandni Chowk is the heart of old Delhi that you can see by the rush of people every day. Apart from other days, you can see a huge number of people that come shopping here but keep in mind all most every shop is closed on Sunday. Cheap deals are the key features of the shopping hub and that attracts a lot of people. Chandni Chawk is not famous for shopping, the street food are amazing here. If you haven't tried this yet then you missed one of the best things about Delhi.
3. Enjoy Food at Paranthe Wali Gali
Chandni Chowk is famous for its fast food and you can enjoy the paratha or you can eat fried bread in the narrow street of Chandni Chowk. You can enjoy the famous Paratha at Paranthe wali ki Gali. They serve the best Parathe in India for everyone.
4. Jama Masjid
This is a place where mainly Muslim communities do prayer. But the gate of this largest mosque in Delhi is open for everyone. If you are from a different religion you should definitely take a walk here to taste extremely new experience. Muslim people must also visit here to get an experience of Friday prayers with almost 25,000 people.
5. Rajghat
The Rajghat is the memorial of our father of nation Mahatma Gandhi. The morning prayer held every Friday. This area is fully covered by green parks and trees. You can spend your day with your friends and family here with peace.
6. Meditation at Lotus Temple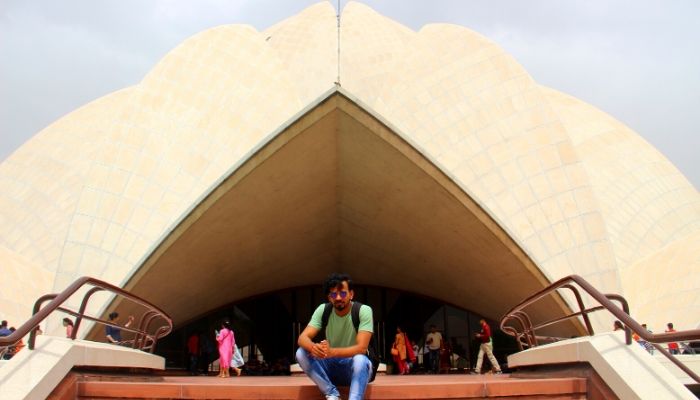 It's designed exactly inspired by Lotus which is a symbol of peace and the door of this place is one for all. For Meditating Lotus Temple is the best place. A huge auditorium is specially made for meditation and find inner peace.
7. Pary at Akshardham Temple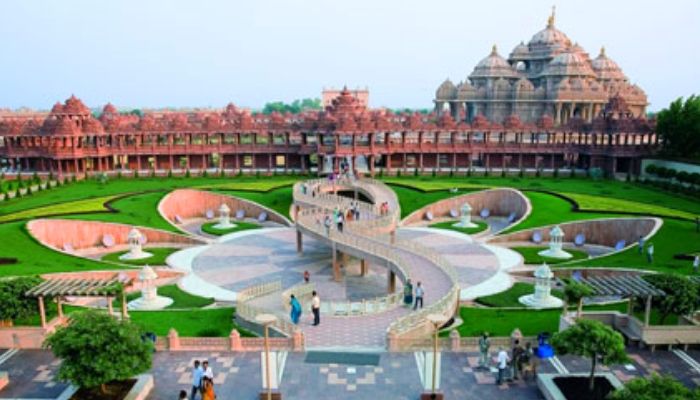 A huge temple dedicated to Lord Swami Narayan is a must to visit the place to spend the day. If you are a Devotee you surely come here to see thousand of God and Goddess design on the wall. There's a pond in the middle of the temple and also much architectural design which is loved by everyone.
8. Explore History of Qutub Minar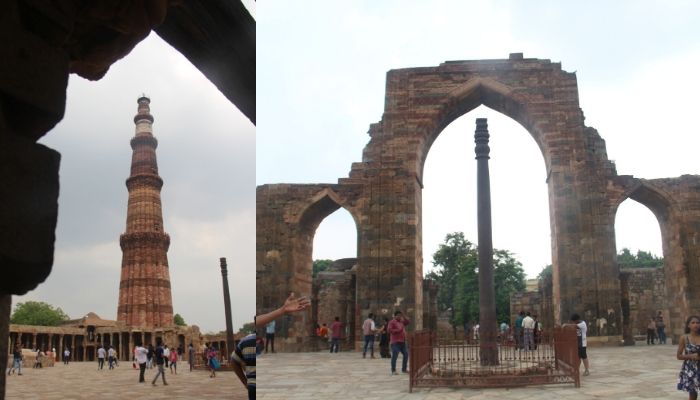 If you are in South Delhi you must visit here to see the afghani architecture. Qutub Minar is one of the renowned UNESCO World Heritage sites which is popular for its design and history. It is built by "Qutb Ud-Din Aibak". It is built victory tower as minaret distance of Delhi and the hight of the Minar is 75M.
9. India Gate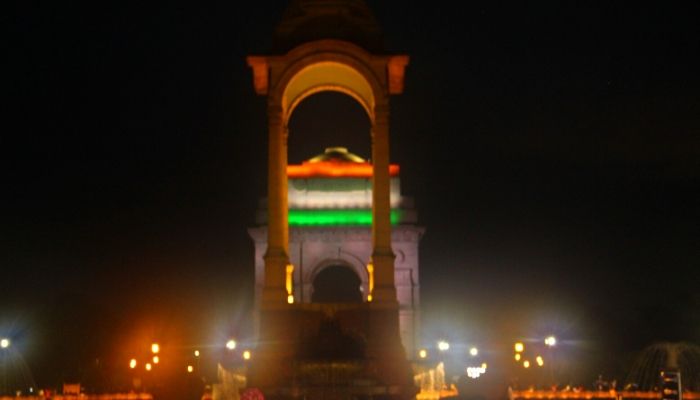 This is one of its kind attractions in Delhi. You can see each 13,500 people name on the wall who sacrifice their lives in the northwest frontier. It's an educational as well as a tourist attraction where people love to spend their time. From morning to evening you can see rush here but the best time to spend here in the evening when different artists gather here.
10. Children's park
If you want to visit any place with the children then its the right place for you it is situated on the back of India Gate. It is a huge playground with endless playing area rides and swings etc. which keep your children's joyful and happy for the whole day.
11. President House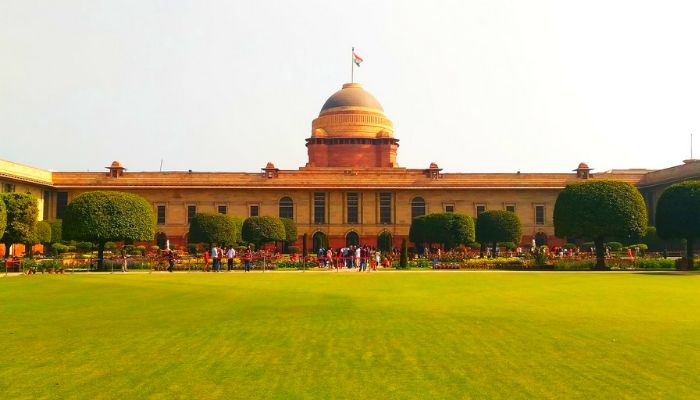 It is the perfect place to view the glory of Indian democracy. It contains more than 400 hundred rooms and apart from the President of India. You should definitely come and see the famous Mughal Garden inside it. Thousands of people ( local & Outsider ) just come here to spend their time to see the beauty of the Mughal garden.
12. Connaught Place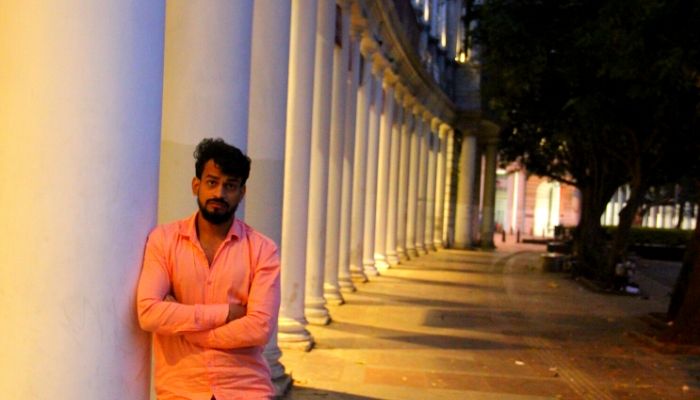 This place is famous for shopping and for a late-night party. Janpath and Palika Bajar are two main shopping hubs located side by side. All clothing is available at an economical rate that makes a perfect shopping place. Also, there are a lot of clubs & joints like Excuse me Boss, Junkyard Cafe and many others nearby and inside Connaught place to refresh your mood.
13. Old Fort
The old fort is one of the best places to spend your day with family and friends. Inside the fort, there's a lake where you can go boating with your loved ones and can enjoy the whole day. Also nearby the fort, there is Delhi Zoo too which is the best entertainment place for children and teenagers.
14. Delhi Zoo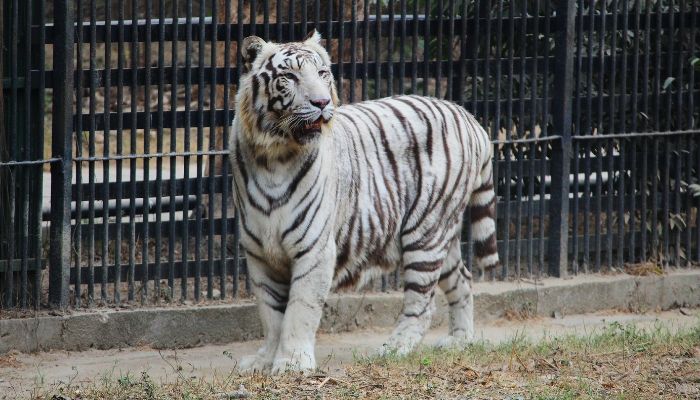 This is a fun place for children, youngsters and adults too who want to see more than 2000 species of animals and birds. Photography is allowed there that means you can take photos of your favorite animal/birds and make your day memorable.
15. Humayun's Tomb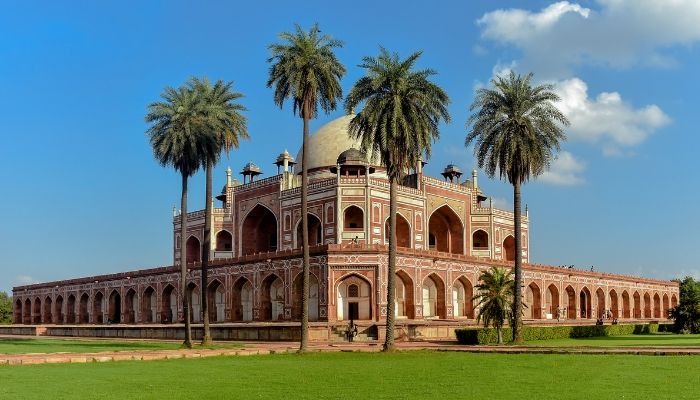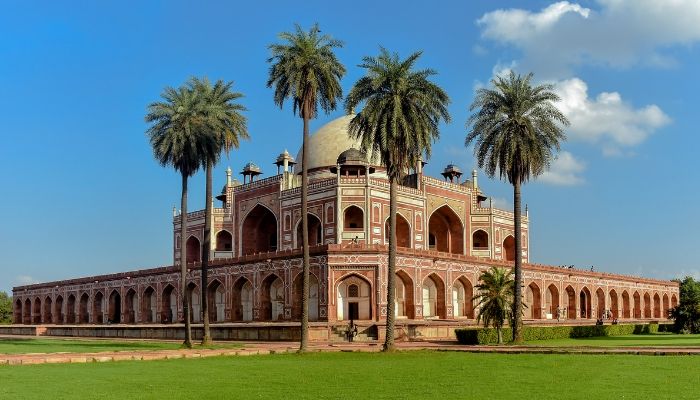 This tomb is also one of the UNESCO world heritage sites which show the beauty of the Mughal empire. During the wedding season, you can see the photoshoot of Bride and Groom here. It's a great place for photographers and people who love natural beauty.
16. Dilli Haat
It is famous for Indian diversity's culture. Handicraft items, Food plaza everything is available here. You can see different cultural activities from different parts of India which makes it unique. It's a really fun place because numerous events and festivals are organized here from time to time. To find the best handicraft items from multiple localities you must visit here.
17. Five Senses of Garden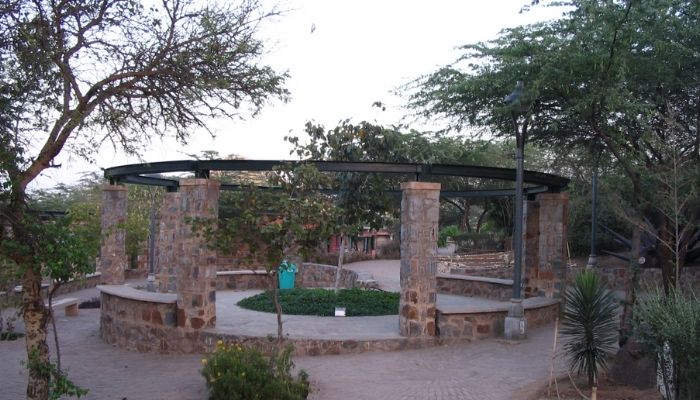 Garden of Five Sense is one of the best places where you can see the different atmosphere at single places. This park is divided into 5 parts along with itself with Mughal Garden, Herb Garden, Solar Energy Garden and pools of Lilies.
18. Trade Fair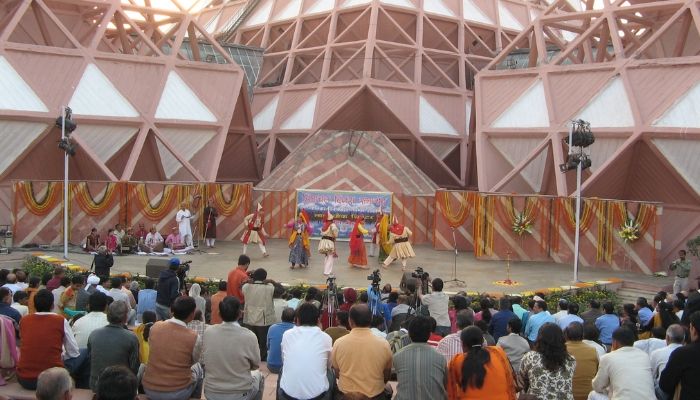 It is also known as Pragati Maidan has located nearby the old fort. In this fair, national and international sellers do exhibitions under one roof. You can see products like automobiles, textiles, electronics, and many others. Don't forget to eat a different cuisine beverage here from different places.
19. Feroz Shah Kotla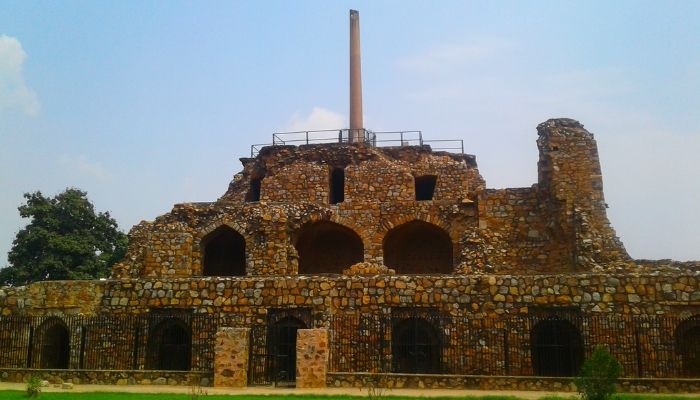 Get a hunting and thrilling experience by visiting on Feroz Shah Kotla. There's a story of moody spirits that lives there. People come to make wishes to a Djinn that grant wishes. If you haven't visited here yet then try it for an extremely new experience.
20. India Habitat Centre
It is a 9-acre center near the Lodhi Gardens where you can enjoy delicious food with art galleries, Conference Hall, and hospitality areas. You can enjoy your meal here from all over the world cuisine.
21. Chattarpur Temple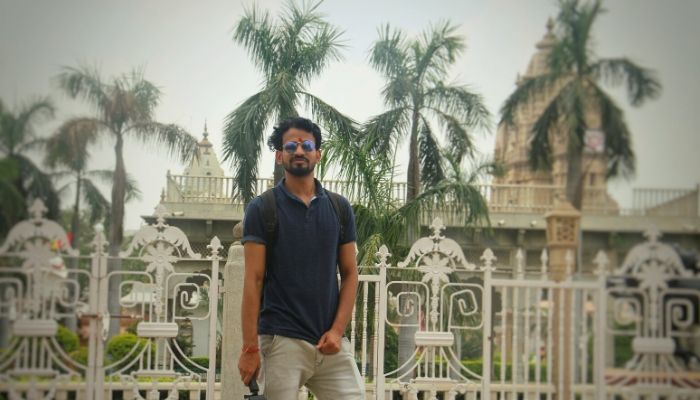 This temple is dedicated to Goddess Katyayani (Durga) and it is entirely made of marble. It is located in South Delhi and known for the group of temples. Chattarpur Temple formidable avatars of Goddess Durga, Bhagwati Maa Katyayani & built-in 1974.
22. Jantar Mantar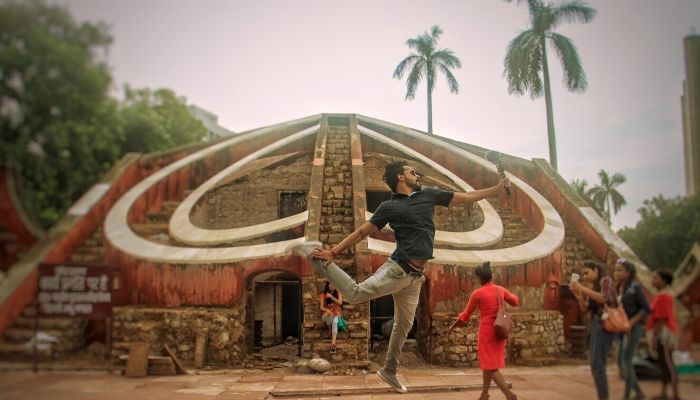 It is a kind of maze puzzle. It is a complex in the heart of Central Delhi, in old-time, it is used for observing the astronomical cycles. You can roam around Jantar Mantar and relax while observing maze patterns.
23. Iskcon Temple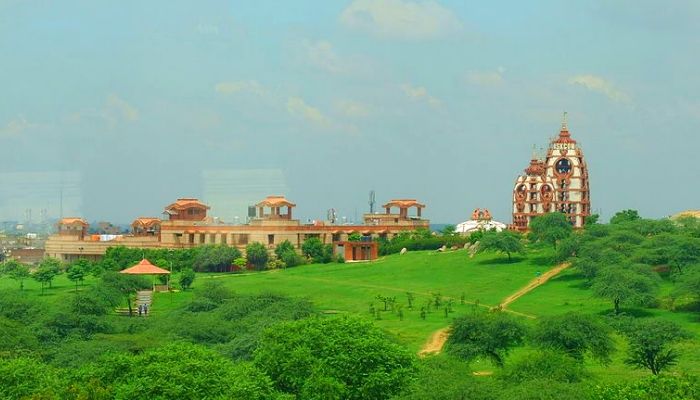 It is only a few kilometers from Lotus Temple. Iskcon temple is a temple of goddess Lord Krishna. You can spend your time freely and enjoy the prayers and beauty of devotional values.
24. Nizamuddin Dargah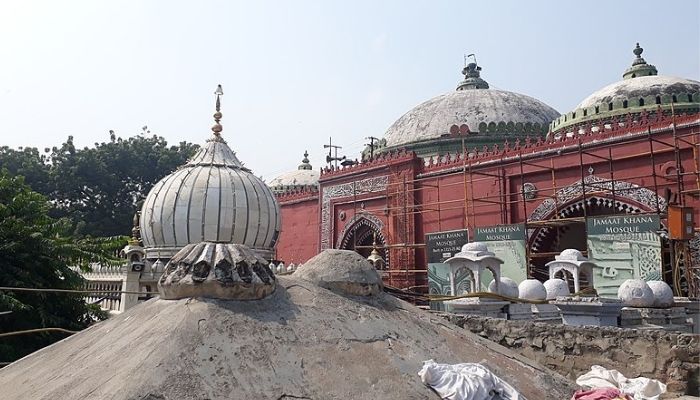 If you are interested in traditional soul music then you can visit Nizamuddin Dargah. It is a popular location of Bollywood movies, the song session here are attended by different people from all religions across the world. The Qawwali is sung at the Dargah every Thursday evening.
25. Little Tibet or Monastery Market
If you like Chinese Tibetan cuisine then you have to visit the monastery near Kashmiri Gate ISBT where you can enjoy Chinese food as well as Tibetan food. This place is commonly known as little Tibet where the refugees from Tibet living here from the centuries. You can also purchase clothes and garments from this market.
26. Sarojini Nagar market
This place is very popular among youngsters. Here you can find some of the branded copies of garments and shoes from different brands at a very cheap price and you can fill your basket with a very less amount of money. You can also enjoy the delicious food in Sarojini Nagar streets.
27. Sadar Bazar
If you are a wholesale lover then this is the place for you. Here you can find clothing, accessories, blankets, fashion, shoes, designing items, jewelry and every kind of thing at wholesale within a budget price. This is one of the biggest markets in Delhi as well as in Asia. Khadi Bowli is a part of Sadar Bazaar where you can find different varieties of dry fruits.
28. Book market Daryaganj
If you are interested in novels and different kinds of new books then you can visit the book market in Daryaganj where you can find the novels, books Artcraft, registers and every kind of stationery item at a very low price. Here you can find novels from different authors at a very budget price from other places.
29. National Rail Museum
This area is spread over 10 acres of land where you can see the miniature designs of our Indian Railway system. Here you can also find the old steam engine models of our Railways. The main attraction here is the toy train on which you can enjoy riding & It is situated in New Delhi.
30. Flower market
It is situated on the grounds of Gazipur village. This is the wholesale market of flowers in Delhi. It opens in the morning from 4 a.m. where you can find different varieties of flowers from Holland, China, Thailand and from different states of India & it is the largest flower market in Asia.
31. Birla Mandir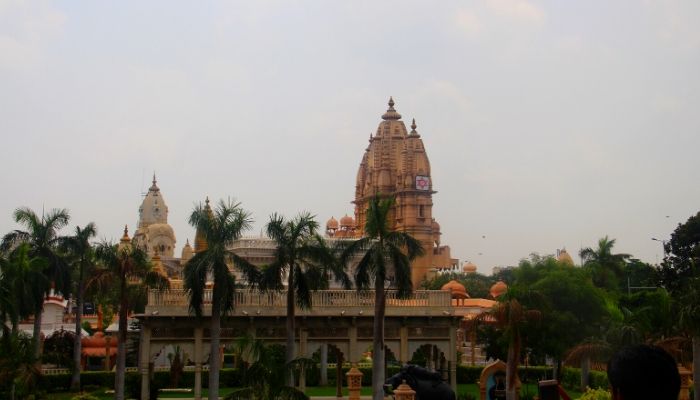 It is also known as Lakshmi Narayan temple, blacks of Hindu temple is situated in the center of Delhi. This temple is inaugurated by the father of the nation Mahatma Gandhi and attracts thousands of devotees from India and other parts of the world.
32. Bangla Sahib Gurudwara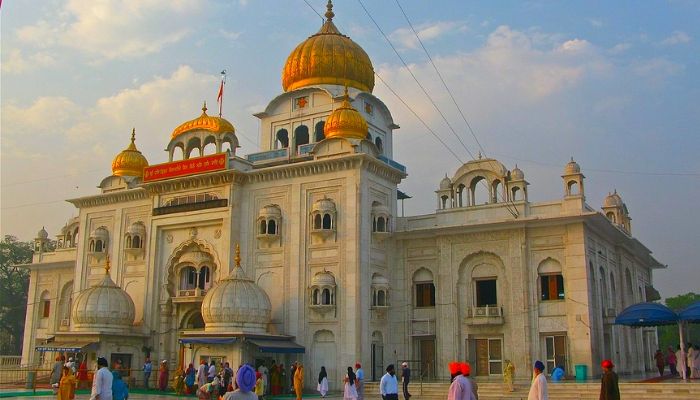 It is located in the heart of New Delhi. This is one kind of Sikh Temple where you can spend time listening to continuous music and the religious song playing by the group of Sikhs. You can also enjoy a massive free lunch in the afternoon commonly known as Langar.
33. Doll Museum
In this Museum you can find the dolls from 85 different countries and it has a collection of over 6500 dolls. The only Indian section covered by 500 dolls from different states of India with a different cultural and antique dolls.
34. Worlds of wonder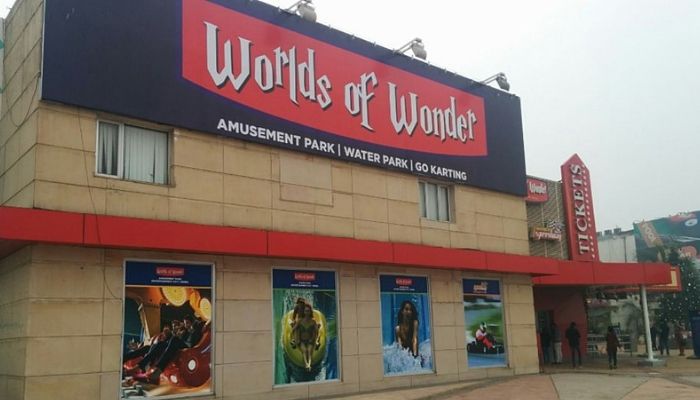 This theme park is located in Noida NCR. It is a water cum entertainment Park design by the best consultant in the world. You can enjoy different rides and also enjoy a delicious meal from different International cuisine. This Park also hosts get together and functions on every occasion.
35. National museum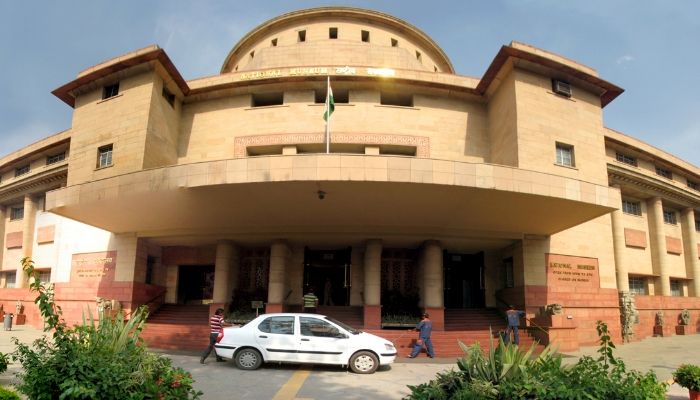 It is located near India Gate. If you are a history lover and want to see the old Indian heritage then you can visit the National Museum where you can find some of the oldest handcrafts, Currency Collection, Weapons of old kings, etc.
Frequently Asked Questions?
Q. what are famous Things to do in Delhi?
A. Delhi is famous for its historical places and street food. You can enjoy various activities like shopping, historical places visit and many more.
Q. How many days are required to explore the places?
A. 5-6 Days are required to explore the capital city of India – Delhi.