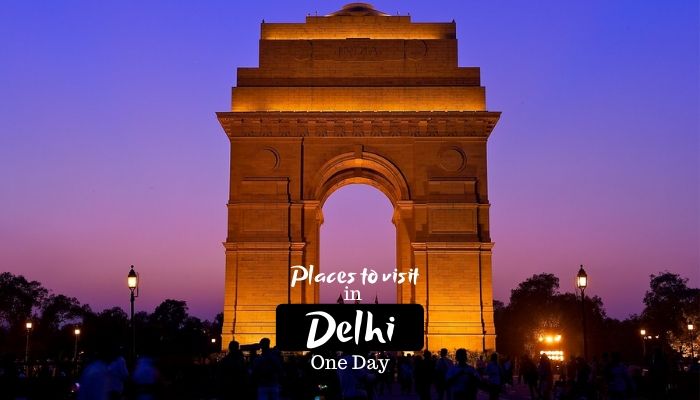 Best Tourist Places To Visit in Delhi in One Day
As we know Delhi is the capital city of India and not possible to visit all the places in a single day it required at least 5-6 days to complete the Delhi trip. There are many activities and Tourist places in Delhi. If you visit here for only one day and want to explore some important historical places then here, I am going to mention important places you can visit in one day.
1. Red Fort
The Red Fort is also known as the Lal Qila. It is built in 1648 and cover around 254.76 acres. It is designed by the "Ustad Ahmad Lahauri" and build by the Shah Jahan. Shah Jahan built many other Historical buildings in India and the Taj Mahal is one of them. There are a mosque and a very nice shop inside the Red Fort where you can enjoy the Indian culture.
2. Lotus Temple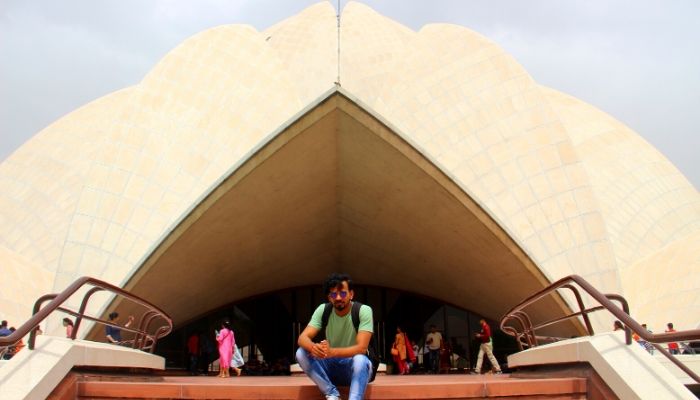 This temple is also known as the Bahai House of Worship, is a wonderful place to enjoy the silence in the noisy city of Delhi. It is designed by Fariborz Sahba. The particular flower was chosen as its an important symbol in Hinduism, Islam, Buddhism, and Jainism. Around the petals are nine pools of water that look spectacular in the evening when light shadows fall on its surface. People of any religion are welcome to pray and meditate silently in the central hall of this place.
3. Qutub Minar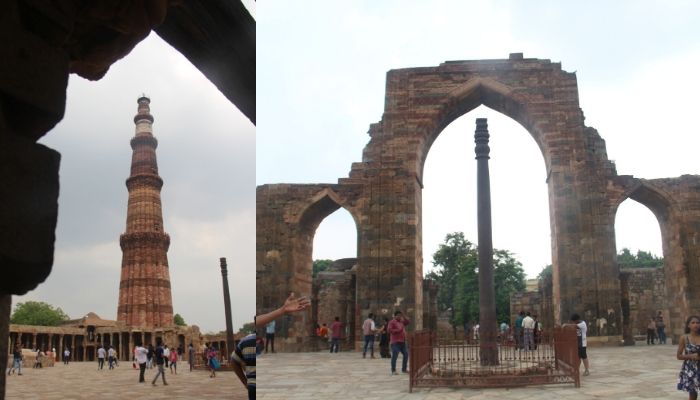 This is one of the most popular places in Delhi. It is built by "Qutb Ud-Din Aibak". Qutub Minar built victory tower as minaret distance of Delhi and the hight of the Minar is 75M.
4. Humayun's Tomb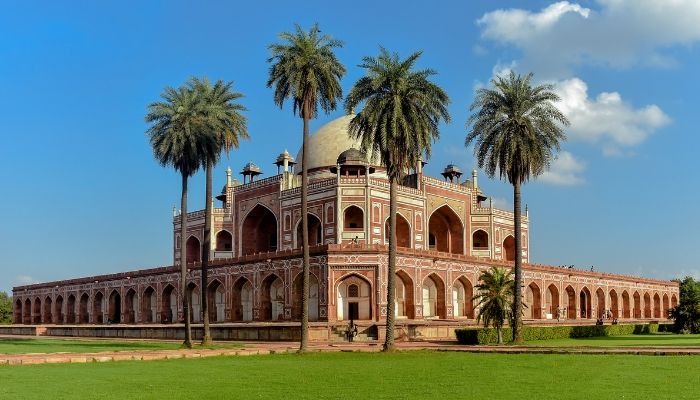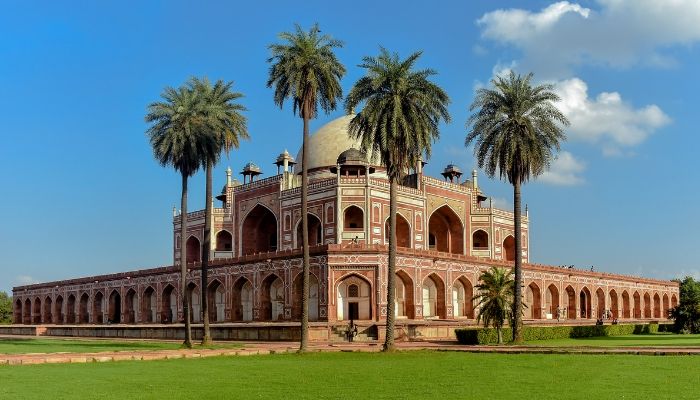 This tomb is dedicated to Mughal Emperor Humayun in Delhi, India. It is designed by Mirak Mirza Ghiyas & the tomb was started to build in 1565 and was completed 1572 A.D. Akber is the son of Humayun. After his death, Akbar had made it an aim to build the tomb in the memory of his late father.
5. Akshardham Temple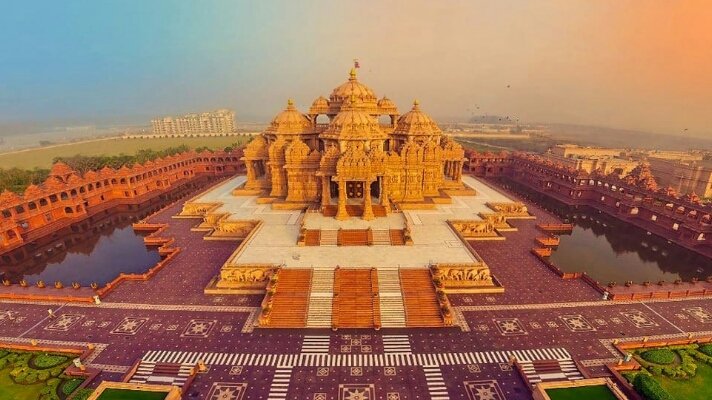 This is one of the most popular temples in the world. Akshardham means the divine abode of God. It is constructed by Bochasanwasi Shri Akshar Purushottam Swaminarayan Sanstha (BAPS) and open for the public on 6th November 2005.
These five places are the most famous places in Delhi and thousands of visitors visit here to watching history and you can cover in one day.
Frequently Asked Questions?
Q. What are the major Places of Delhi?
A. There are many historical places to visit in Delhi but Red Fort, Lotus Temple, Qutub Minar, Akshardham Temple are the major attraction of Delhi.
Q. How many days are required to explore the city?
A. 5-6 Days are required to explore the major attraction for the Delhi city.