11 Best Things To Do in Ajmer for Peaceful Journey
Ajmer was built by rulers of different religions and culture that's the only reason this place has different cultures and structures are a blend of different architecture. The place has soul-satisfying sunset that can be seen from Lake Foy Sagar. The city is home to adventures and there are so many activities and Places in Ajmer.
Best Activities to Enjoy in Ajmer
1. Beautiful Sunset – Lake Foy Sagar
The lake is an artificial lake built in 1892, people come here to escape their hustle. The lake is visited mostly by couples and families to admire the beauty of the lake during sunset. The sunset reflects its image in the lake and that view becomes more beautiful when seen from the boat.
Location = Foy Sagar Garden Road
Timings = 6:00AM – 7:00PM
Ideal Duration = Around 1 hour
Must Read = Activities to Enjoy at Pink city of India – Jaipur
2. Enjoy Nightlife at Sipah Salar Bar
Ajmer is not a city of nightlife but still, there are few places where you can enjoy your nights. One such place is Sipah Salar Bar, this bar is in Man Singh palace and is a combination of modern luxury and Royalty of Rajasthan. The place has both domestic and international spirits and the charges for two can be around INR1000.
Location = Hotel Man Singh palace, Gaurav path, Vaishali Road, Ajmer
Ideal Duration = Around 1-2 Hours
3. Boating at Ana Sagar Lake
Boating is an adventure that everyone loves. Spending time with your family or friends and getting a splash of fresh water is an experience that refreshes the soul. An expert will take you through the lake and show you the real beauty. The lake is artificial but as it is near Hills, the view that it offers is breathtaking. People who are afraid of water can just sit on the bank of the lake and admire its beauty.
Location = Ana Sagar Circular Road
Timings = 9:00AM – 7:00PM
Ideal Duration = Around 1-2 hours
Suggested Read = Best Tourist Places in Pushker for Holiday
4. Dinner at Ajmer Restaurant
Ajmer is a haven for foodies and the city has many restaurants to feed your hunger. You can find food here ranging from Chinese to Continental. One of the best restaurants in Sheesh mahal it has food of every type like Mughlai, Rajasthani, etc. Street food is also famous here and people like that a lot.
Best places to eat in Ajmer = Honeydew Restaurant, Mango Masala, Ambrosia, Silver Leaf Restaurant
Timings = 10:00AM – 8:00PM
Ideal Duration = around 1-2 Hours
5. A look at history – Akbar's Palace and Museum
Akbar's Palace was built in 1500 AD and now the palace serves as a museum to showcase the history of Mughal Lifestyle, sculptures, Artefacts, and paintings. Back then the palace was built for Mughal King Akbar and his army.
Location = Ajmer Village, Ajmer, Rajasthan
Timings = 10:00PM – 5:30PM
Ideal Duration = Around 1-2 hours
6. Experience Royalty at Jagat Palace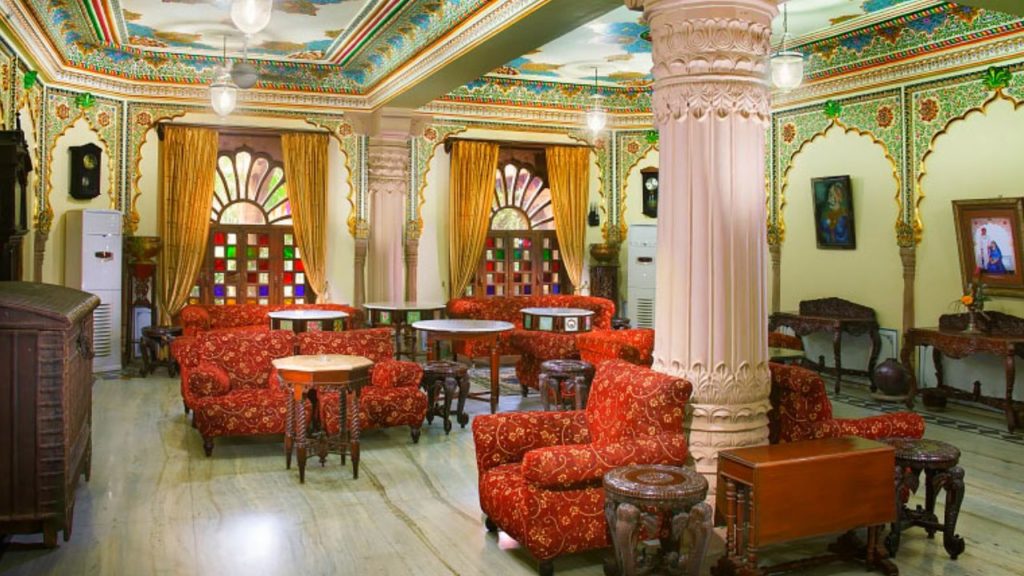 There are lots of five-star hotels in Ajmer and one of them is Jagat Palace. Jagat Palace makes their client feel like a royal when they stay here. From the Palace one can have a splendid view if san dunes of Ajmer. The stay at the Jagat Palace starts at around INR5000 and above.
Timings = 9:00AM – 5:00PM
Location = Behind Ramdwara, Ajmer Road
Ideal Duration = Around 1-2 hours
Suggested Read = Activities to Enjoy at Golden city of India – Jaisalmer
7. Daulat Bagh – Spend a Peaceful Day
This is situated near Ana Sagar lake and the Bagh has been made beautifully. Nature lovers and photographers visit here to admire the beauty of nature. People who spend their whole day here have reviewed that Daulat Bagh is a piece of heaven on Earth.
Timings = 9:00AM – 9:00PM
Location = Near Ana Sagar Lake, Ganj, Ajmer
Charges = Free
8. Shop Handmade Products in a local bazaar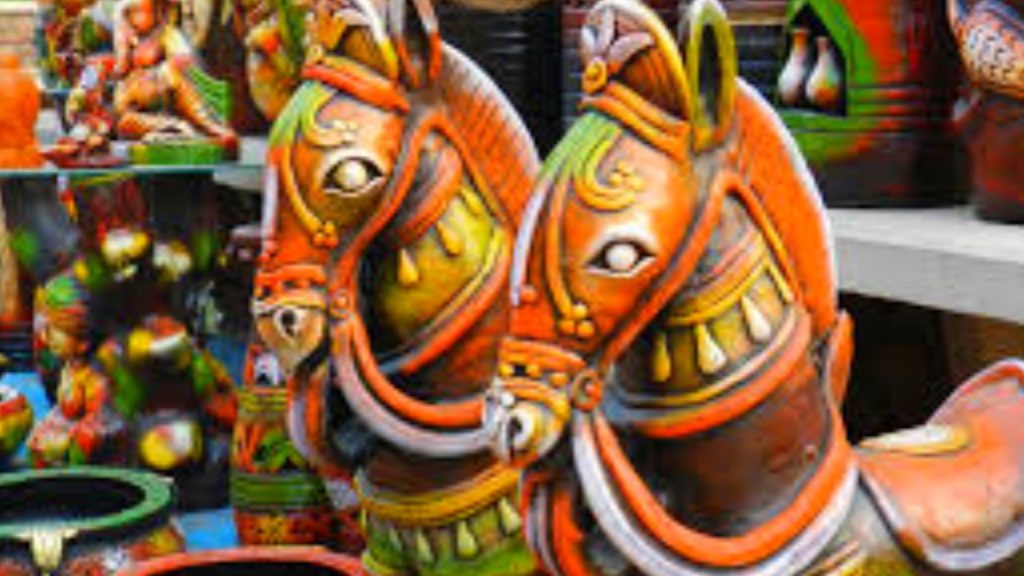 Ajmer is home to many shops that sell hand made products at best quality and they keep the prices reasonable so that everyone can choose the original handmade instead of factory-made products. The shops sell here everyday usable items and they really last long.
Places for shopping = Purana mandir, Chudi Bazar, Vega Mall, Madar Gate
Ideal Duration = Around 2-3 hours
Timings = 9:00AM – 7:00PM
9. Enjoy Qawalli & Blessings at Ajmer Sharif Dargah
Sharif dargah was built in the 13th century in the honor of Garib Nawaz who was a Sufi Saint. People come here to seek blessings and they offer a 'Chaadar' at Dargah for the wellbeing of their family and loved ones. You should come and enjoy the Qawalli at the time of the evening to watch a Sufi concert which is conducted inside Dargah.
Location = Faiz Manzil, Dargah Sharif
Timings = 4:00PM – 3:00PM & 4:00PM – 10:00PM
Trip Duration = Around 1-2 hours
Related Article = Famous Activities to enjoy at Pushkar
10. Scenic Beauty of Jain Temple – Soniji ki Nasiyan
There are lots of temples in Ajmer and the most famous of them is Jain temple which is popularly known as Soniji Ki Nasiyan. The parts of the temple are made with gold and the architecture of the temple pictures Jain mythology. This temple offers a beautiful view of surrounding and has a special place in Jainism.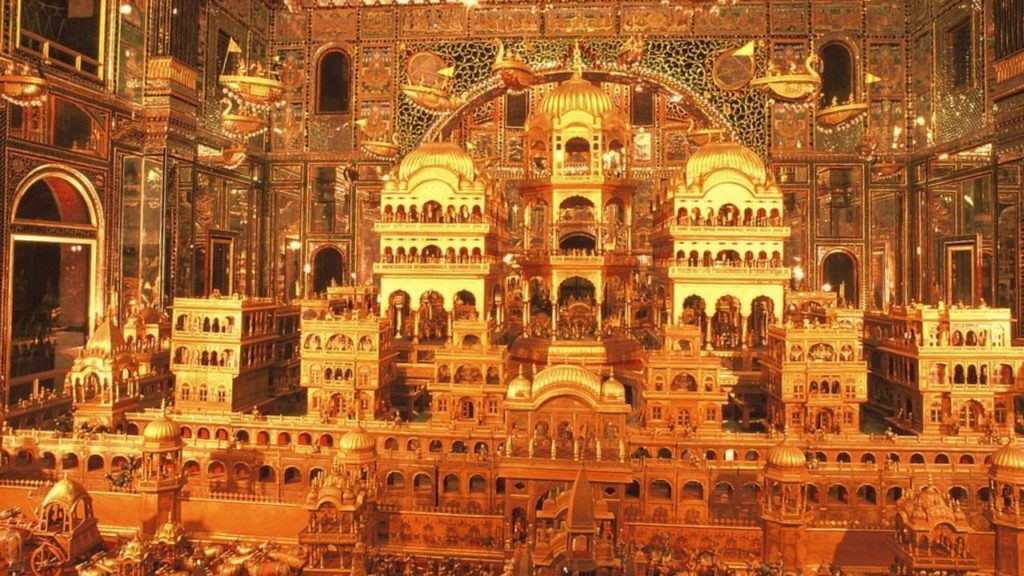 Location = Adarsh Nagar, Ajmer
Trip Duration = Around 1-2 hours
Timings = 5:00AM – 6:00PM
11. One of the oldest colleges – Mayo College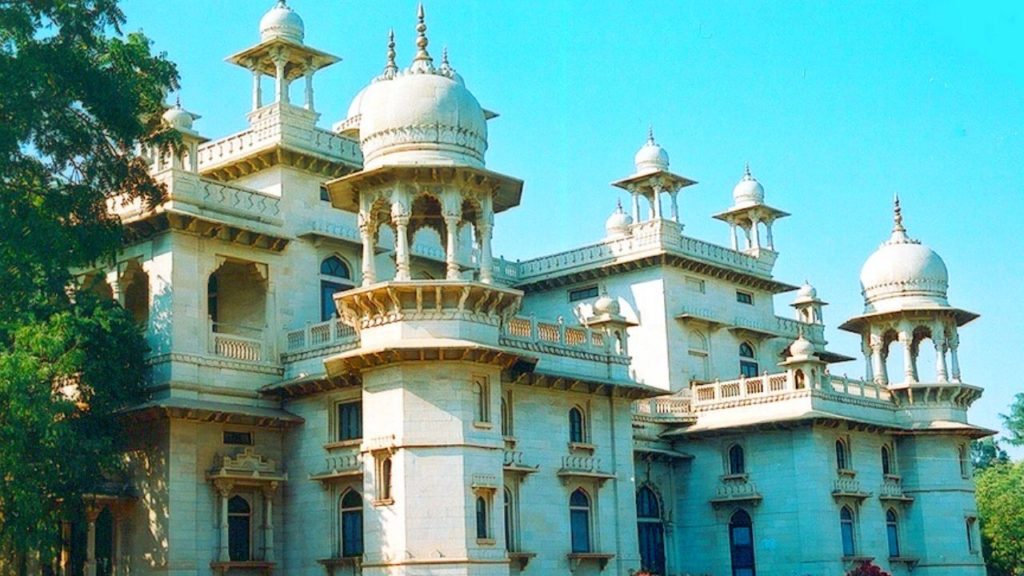 Mayo College was built in 1857 and has been one of the best schools. The school is famous for its beautiful architecture and the school displays some rare and invaluable antics. While exploring Mayo College one can have a look at history. The Mayo college educates the princes and the members of the royal family and the college has produced many famous Alumni.
Charges = Free
Duration = Around 2-3 hours
Opening hours = 9:00AM – 6:00PM
Location = Srinagar Road
Suggested Read = Famous Places at Pushkar for memorable Holiday
Frequently Asked Qustions?
Q. Why Alwar is Famous?
A. Alwar is famous for its lacks, handicraft items, and especially for the Ajmer Sharif Dargah.
Q. What to see Ajmer?
A. There are a lot of options for travelers like Famous Ajmer Sarif Dargah, Daulat Bagh, and Jain Temple.