Kausani is a beautiful hill station in Uttarakhand and locally the place is considered as Switzerland of India, that's what makes Kausani popular among couples. From the town, one can have a panoramic view of Himalayan ranges and picturesque surroundings. There are many famous attractions that tourists can visit like temples, waterfalls, and museums. Do not forget to go for trekking in majestic hills and click never seen the beauty of Himalayan peaks. Here, I am going to share the best activities and tourist places to visit in Kausani.
Things To Do & Places in Switzerland of Uttarakhand – Kausani
Gwaldam
Baijnath Temple
Rudradhari Falls and Caves
Museum and Art Galleries
Kausani Tea estate
Trek to Pinnath
Stargate Observatory
Shopping in Kausani
1. Gwaldam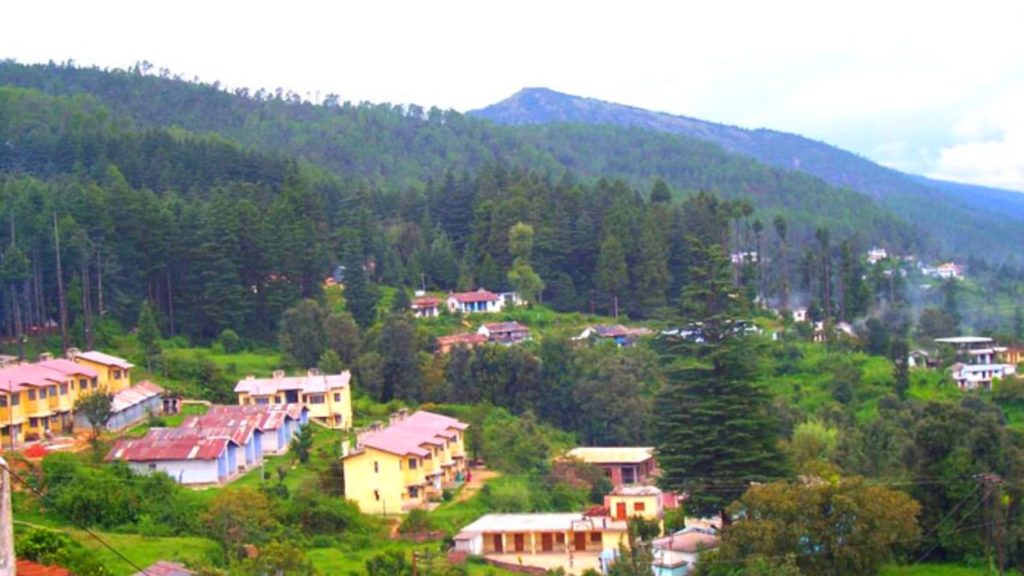 It is a beautiful village near Garhwal and the place is full of lakes and green dense forests that make it look like a place from fairy-tale. Gwaldam is a tiny hill station so you can explore the place on foot. There is much sightseeing in Gwaldam that is must-visit namely Angora farm, Macchi Tal, Gwalnaag, Buddhist Khamba Temple and lots more. For tourists there are many restaurants and hotels, you won't get the luxury, but the quality is guaranteed. Make sure you pre-book the hotel on visiting Gwaldam. Tourists can visit at any time of the year, but people often visit here in the summer season to beat the heat. You must avoid monsoon season because at that time the chance of landslides increases.
Visiting hours = 24*7 open
Entry fee = Free
Trip Duration = Around 1 day
Suggested Read = Tourist Places at Mini Kashmir of Uttarakhand – Pithoragarh
2. Baijnath Temple
The temple is situated in Baijnath, the Baijnath temple was constructed in the 12th century and inside the temple, one can see the idols of Lord Shiva, Parvati. It is believed that Lord Shiva married Goddess Parvati at this place. There are many other temples in a district that are dedicated to Brahma, Shiva, Kuber, Parvati and many others. The place is perfect for religious people and for those who worship Lord Shiva. The temple can be reached by private cabs from any part of Uttarakhand. The place is around 20 km from Kausani.
Visiting hours = 7:00AM – 7:00PM
Entry fee = Free
Trip Duration = Around 1-2 Hour
3. Rudradhari Falls and Caves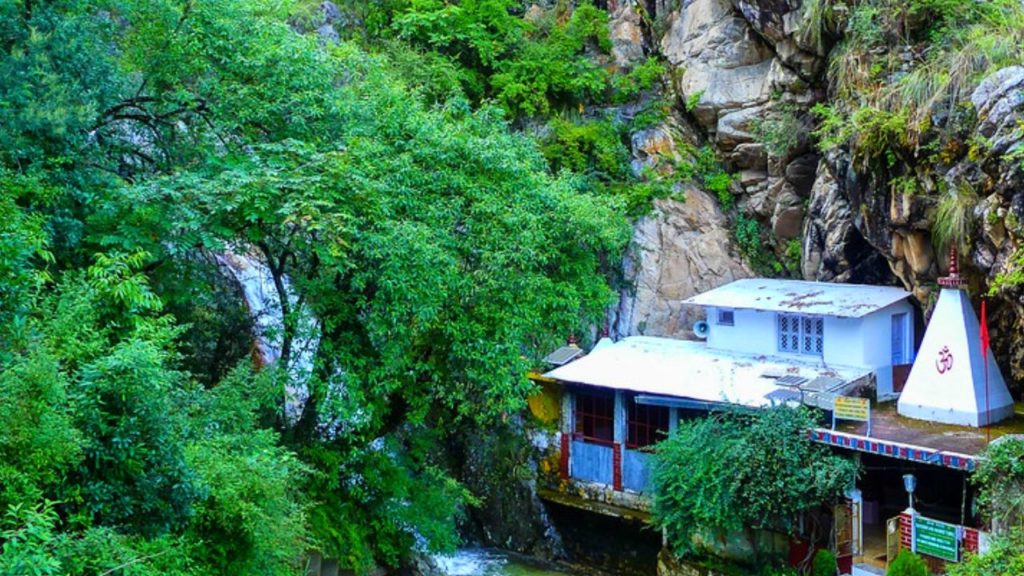 Rudra-Dhari Falls is a beautiful waterfall and provides a picturesque view. One can visit the falls on the way of a trek to Adi Kailash or to visit the falls tourists can hire a private cab and hike to falls. There is no direct way to the falls, so you need to walk a small distance to reach the place. On reaching Rudra-Dhari falls one can do a picnic or explore the caves around falls.
If you are visiting the place by private cab, then there is no need of hiring a guide or an instructor but if you are planning to reach the place while trekking then you will be surely guided by an instructor.
Visiting hours = 8:00AM to 6:00PM
Entry fee = Free
Trip Duration = Around 1-2 hours
Related Article = Famous Places and Activities in Rudraprayag
4. Museum & Art Galleries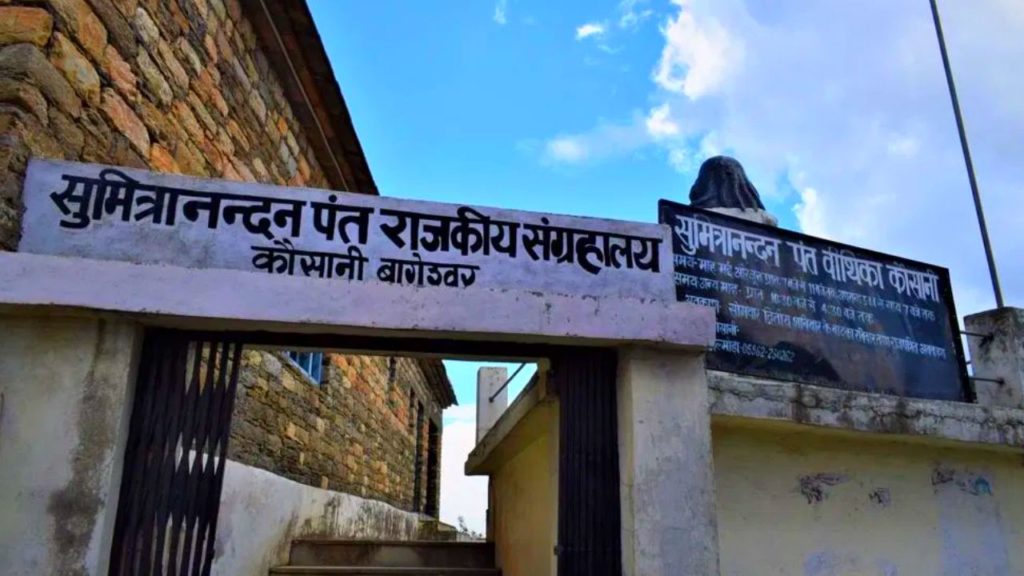 There are several Art galleries and Museum that showcases the history, culture of the state. Sumitranandan Pant Museum displays the taste of art and one can see a wide range of artwork as well as a manuscript of poems inside the museum. On the anniversary of the museum every year, a poetry program is organized for everyone.
Gandhi Ashram and Lakshmi Ashram are must visit to experience organic farming, photography, and artwork that displays the culture of Uttarakhand. To enter the ashrams tourists do not need to pay any fee.
Visit timings = 10:00AM – 6:00PM
Charges = INR 10 onwards
Ideal Duration = Around 1 hour
5. Kausani Tea estate
This is spread over a hectare and is said as a paradise for tea lovers also you can walk through the estate to experience the true sense of nature. On entering the Estate, the staff organizes a small tour to the manufacturing process and taste the authentic flavored tea. During the months from November to March, the place remains closed so make sure you make your plan according to it. No need to hire a guide to reach the place you can simply hire a private cab.
Visiting Timings = 8:00AM – 6:00PM
Entry fee = Free
Trip Duration = Around 1-2 Hours
Things to do in Kausani for a memorable holiday
6. Trek to Pinnath
Pinnath is a small place near Kausani and can be reached only by trekking a distance of 5 km. Pinnath is known for its temples and natural spots that are perfect for nature lovers. There are various other trekking trails in Kausani that will take to Rudra-Dhari Falls and Pindari Glacier.
The Pindari Glacier trek is a must go to have a jaw-dropping view of Valleys and Himalayan peaks. To go for trekking tourists can contact their hotel staff/manager to arrange a trekking guide and the rest of the things will be taken care of by the guide.
Trek distance = 5 Km
Trip Duration = Around 1 day
Related Article = Best Activities and Famous Tourist Places in Binsar
7. Stargate Observatory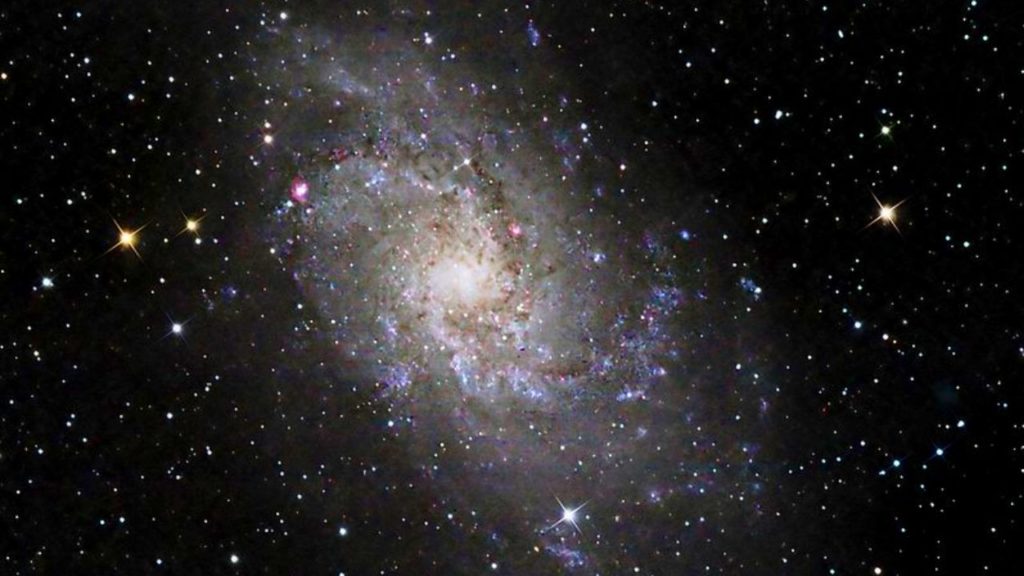 If stars, space, and science excite you then this place is a perfect spot for you. From the observatory, one can observe the celestial objects like planets, stars, moons, nebulas and also the Himalayan ranges. At the stargate observatory, several workshops are organized for tourists. Tourists can attend the workshops to learn the facts about astronomy and Astrophotography. Within the observatory, one can enjoy at space-themed restaurants, café, and shops.
Visiting hours = 5:00AM – 11:00PM
Charges = INR 100 per person
Trip Duration = Around 2-3 Hours
8. Shopping in Kausani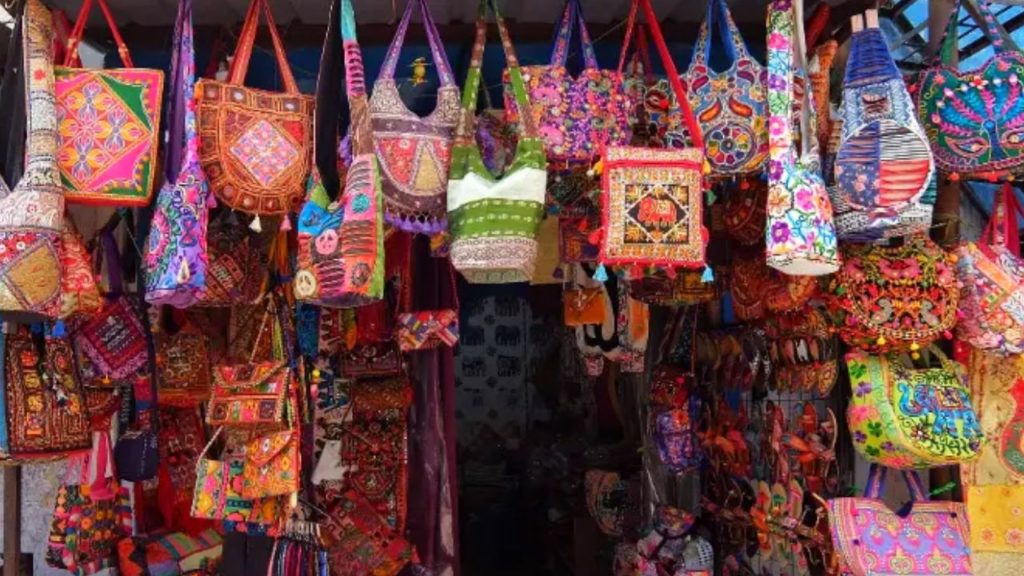 Kausani is a small hill station and has lots of small market place but like big cities, there are not big and lush markets. One of the busiest areas for shopping in Kausani is MG Road where people can buy clothes and other daily use items. One can also buy handicrafts that are made of high quality and lasts long. If you are visiting the MG road then do not forget to try tea from Puran Singh Tea Store and enjoy the food at Anand and Sons.
Visiting hours = 9:00AM – 6:00PM
Trip Duration = Around 1 hour
Must Read = Best Activities and Tourist Places in Joshimath
Frequently Asked Questions?
Q. How to reach Kausani?
A. By Air – There are no direct flights to Kausani. So one needs to hire a private cab to reach Kausani from Pantnagar Airport that is the nearest Airport from Kausani. Flights can be board from all the metropolitan cities of India.
By Rail – Kathgodam railway station is the nearest station from Kausani and is well connected to all major cities of India. The station is around 130 km from Kausani and can be reached by hiring a private cab or public busses.
By Road – There are regular bus and taxis services all around the city. Kausani is around 400 km from Delhi.
Q. What type of food is available in Kausani?
A. There are no special dishes in Kausani but there are several hotels, restaurants, and Dhabas where tourists can enjoy the taste of Chinese, Indian and continental food.
Famous restaurants in Kausani = Yogi restaurant, Garden restaurant
Q. Best time to visit Kausani?
A. April-June and October-February are considered as the best time to visit Kausani. Being a small beautiful hill station one can visit here any time of the year, but the most popular season is the summer season. Make sure you avoid the monsoon season to travel Kausani because during this time the accidents increase and roads become dangerous.