Best Things to do in Udaipur for Royal Holiday
Udaipur is a city of lakes and known for its forts and gardens apart the place offers many fun activities for all tourists and locals. There are many things to do in Udaipur such as horse riding, sunset view, trekking and many more. One thing that you should do here is enjoying the night show at Kumbhalgarh Fort, eat at Sheesh Mahal and you should not miss a visit to probably the biggest Aquarium of India. Here is a list of some of the best activities to enjoy in Udaipur.
Experience Royal Life Activities at the city of lacks – Udaipur
1. Biggest Aquarium of India – Under the Sun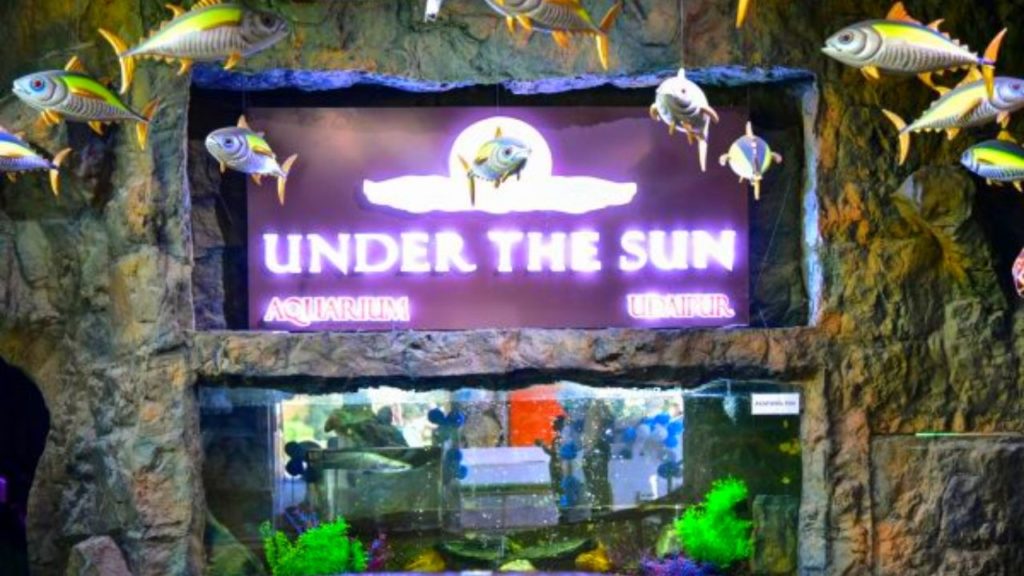 Under the Sun is the biggest aquarium for the public in India. You can see here over 200 different species of marine life. The activity to do here is that a person can enter the fish tank and can feed them. So, to experience the marine life you can visit here.
Location = Fateh Sagar Lake, Near overflow, Udaipur
Entry fee = INR120
Trip Duration = Around 1-2 hours
Must Raed = Tourist Places at White City of India – Udaipur
2. Trek to Aravalli Hills
Trekking is one of the most fun activities to do, and this place offers you a chance to trek through the Aravalli hills. The starting point of the trek is the Ubeshwar temple and ends at Morwania village. A local tour guide will take you for the trek which takes about 4 hours to complete. Booking of at least 2 people is required.
Location = Ubeshwar Temple to Morwania village
Trip Duration = Around 4 Hours
Timings = Winter – 8:00AM & Summer – 7:00AM
3. Dine-in Royalty at Sheesh Mahal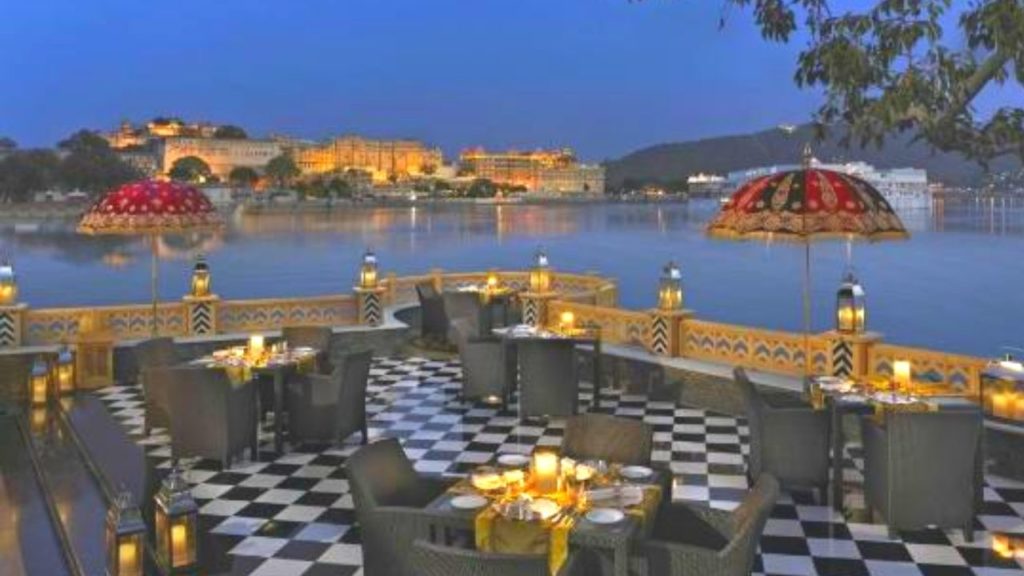 Sheesh, Mahal is a lake facing, open-air Indian Restaurant. The place takes dining to another level and visitors get a feel of Royalty with an Indian flavor. The Sheesh Mahal is a two-level place and on the dining table, you get candles that make evening beautiful.
Location = Leela Palace, Lake Pichola, Udaipur
Timings = 11:00AM – 11:00PM
Trip Duration = Around 1-2 hours
Suggested Read = Famous Activities at Blue City of India – Jodhpur
4. Sajjangarh Wildlife Sanctuary
This is the most visited place in Udaipur, it is spread over 5 sq. km. Some visitors have seen canons here which were used by troops during the attack on Udaipur. The sanctuary is home to various species of animals and amazing flora and fauna. Within the sanctuary you can trek, also there are some beautiful lakes inside the Sajjangarh Wildlife sanctuary.
Location = Sajjangarh Palace
Timings = 10:00AM – 6:00PM
Ideal Duration = around 3 hours
5. Watch Sunset from a Boat – Lake Pichola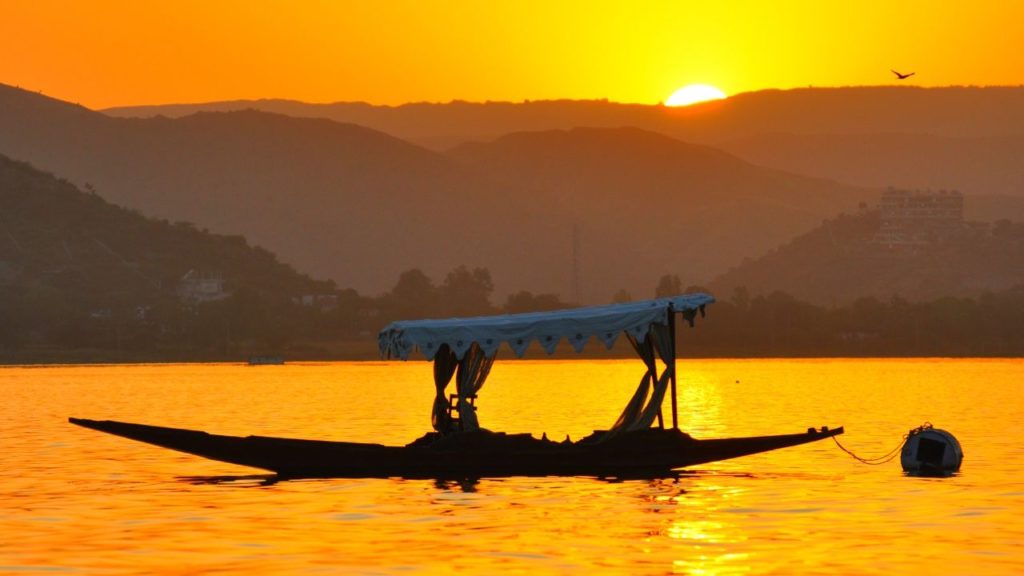 Lake Pichola is not just for its magnificent beauty but also for the sunset view it offers. People visit here in the evening just to take a boat cruise around the freshwater lake for a majestic view of the sunset with their loved ones. The scenic beauty that the place has is not less than a movie scene. The lake has its own four islands namely – Arsi Vilas, Jag Mandir, Mohan Mandir, and Jag Niwas.
Timings = 9:30AM – 5:30PM
Trip Duration = Around 1 hour
Fee = Adult – INR300 per hour & children – INR15 per hour
6. Ride in Ropeway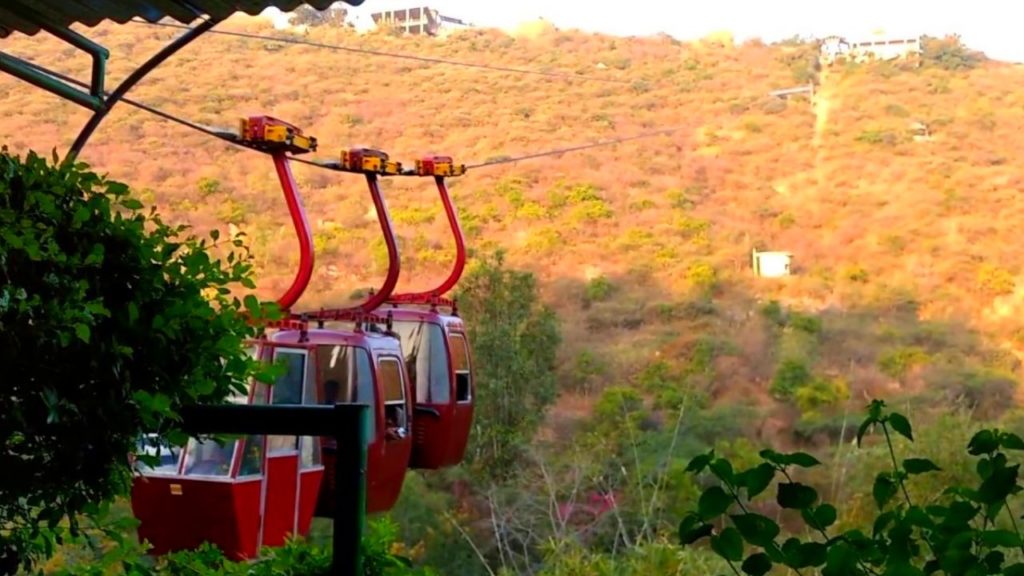 Ropeway ride is a popular adventure for tourists because a person gets a view of the scenic beauty of Lakes and the city. The ropeway is a way to travel to Karni Mata Temple in case you don't want to walk to the temple. Best time to take ropeway ride is during the evening, in the evening the city is illuminated by the lights which add a better experience for visitors.
Timings = 9:00AM – 5:00PM
Fee = INR 80 per person for a round trip
Trip Duration = less than 30 minutes
Suggested Read = Activities at Bikaner for Unforgettable Trip
7. Delicious Rajasthani Cuisine – Jagat Niwas
Jagat Niwas is the place in Rajasthan that offers the best food in the city. One of the best dishes at this place is red meat i.e., made of mutton, red chili curry, and herbs for the food lover, the place is a must to try as the dishes are made with traditional Rajasthani style.
Timings = 9:00AM – 5:00PM
Location = Lal Ghat, Chandpole
Trip Duration = Around 2-3 Hours
8. Trek to Tiger lake
The place was built in the 17th century by the king of Mewar, the place is also known as Bari Lake. If you want to do something adventures here, you can have a walking tour through the hill. The trekking starts from Morwania village and the trek passes through various villages where you can also interact with locals.
Location = Morwania Village
Trip Duration = Around 1-2 hours
Timings = Starts at 8:00AM
9. Horse Riding in Udaipur
Horse riding is used by visitors for exploring the rural areas. There are many operators who offer Horse riding service and all of them have the same breed of horse that is Marwari Horses.  The ride usually lasts around 2 hours for beginners, but professional riders can hire horses for long rides.
Location = Pratap Country Inn, Krishna Ranch
Timings = 9:00AM – 7:00PM
Trip Duration = Around 2 hours
Suggested Read = Activities to Enjoy at Pink city of India – Jaipur
10. Sound and Light show at Kumbhalgarh Fort
The sound and light show at Kumbhalgarh fort starts at 6:30 PM every day and one can experience various performances that showcase history and culture of royals. The show at Fort lasts about 45 minutes and for a better experience, you can stay at Fort.
Location = Kumbhalgarh Fort
Trip Duration = Around 1 hour
Timings = 6:00AM – 7:00PM
11. Shopping in Udaipur
There are many famous places in Udaipur where you can shop Handcrafted items, textiles, and jewelry too. Rajasthali and Sadhana are government shops who use the money for the welfare of artists. The items that are sold here in the market are good quality and sell at reasonable rates.
Location = Hathi pol, Bada Bazaar, Rajasthali, Sadhana Emporium
Timings = 10:00AM – 5:00PM
Trip Duration = Around 2-3 hours
Frequently Asked Qustions?
Q. Why Udaipur is Famous?
A. Udaipur is famous for the royal forts & Lacks.
Q. Best time to visit Udaipur?
A. The best time to visit Udaipur is between October to March because the weather is more pleasant in this city.
Q. How many days are required to explore Udaipur?
A. 2-3 days are required for the best traveling experience in Udaipur.