Goldfinch Hotel Review – Faridabad ( Surajkund )
Hello, Good Morning, Good Afternoon, Good Evening or Good Night whatever time you read this blog. I am Roshan Panjiyara & in this blog post, I am sharing my experience or review about a hotel.
Recently, I visited the "Goldfinch Hotel" which is located in Sector 39, Surajkund, Faridabad, Haryana & it is a 4-star property or sharing my own Goldfinch Hotel Review Faridabad ( Surajkund ). Before staring more things about this hotel let me clear one thing. This is not a sponsored blog & I am sharing my personal experience and opinions about this Hotel.
First, I want to say thanks to Mr. Sumit Sharma for the invitation. He is the sales manager of this hotel. He and his team members are really supportive and the way of hospitality is really awesome. Here I spend a whole day and explore the whole hotel. It is really good especially "Rock view of Garden".
Food & Hotels Rooms
Food was really good and tasty. They provide Veg & Non-Veg with both options according to your choice. In lunch, I eat a lot of options like Bengali Rasgulla, Cake, Kadai Panir, Chicken kebab and many more.
Hotels rooms were pretty awesome and it is well designed. A king-size bed, study table, LCD, 24 Hours AC Service and crystal clean bathroom, etc. Overall all Hotel staffs and Hotel were good.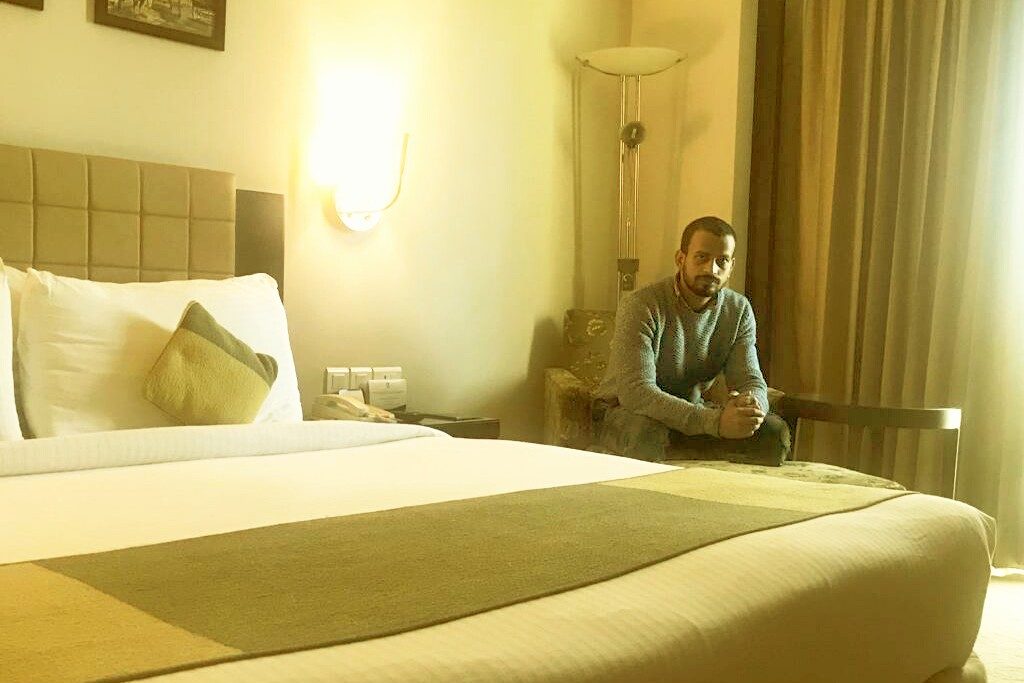 Star Rating
This is my first time in this hotel so my overall experience was good. According to me after seeing the way of hospitality, rooms service, and staff support, I provide the 3.5-star rating for this Hotel.
Booking process
The booking process is very simple you can Just book Goldfinch Hotels official Website and they provide the best offer for you.
Website:- https://www.goldfinchhotels.com